10 Minutes WIth … Jazwares on Growing a Brand Licensing Program
10 Minutes WIth … Jazwares on Growing a Brand Licensing Program
License Global speaks with Sam Ferguson, senior vice president, global licensing, Jazwares, about the growing licensing program for Squishmallows and other licensing updates at Jazwares leading up to Brand Licensing Europe.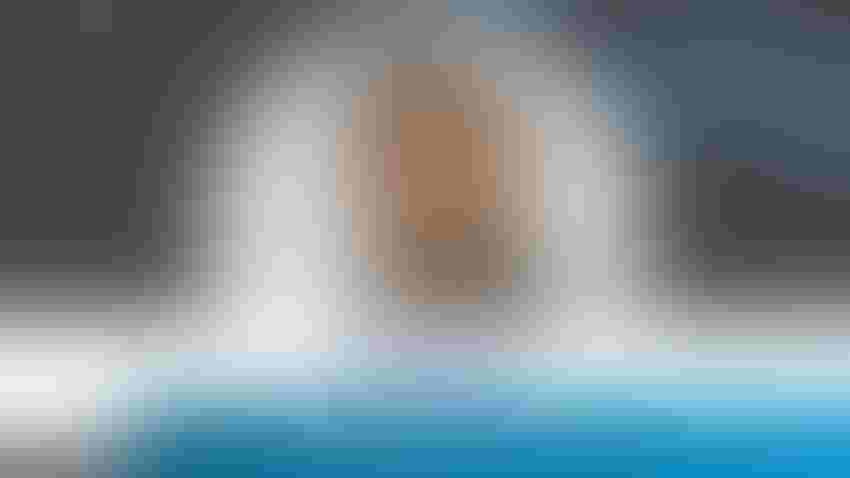 License Global: What are some of your recent product collaborations and how did they come about?  
Sam Ferguson: For Squishmallows, we tackle collaborations in two ways. First, brands that we want to partner with on core Squishmallows that bring massive communities together like we've done with Pokémon and Hello Kitty – both huge hits. The second are consumer product collabs that offer a halo effect across the franchise, bringing excitement to our fan base and beyond. We're laser-focused on fan-first product collabs that celebrate the brand in a meaningful way but most importantly are authentically Squishmallows.  
What sort of collaborations get you the most excited? 
A recent collaboration we're excited about is with McDonald's to bring our Squishmallows plush figures to Happy Meals around the world. The global Happy Meal promotion kicked off this past spring and is taking place in more than 70 countries and features some of our most iconic Squishmallows personalities. Joining forces with McDonald's, one of the world's most trusted and recognized brands, reinforces the power of Squishmallows' global appeal and multigenerational fanbase. The product and Happy Meal execution are truly spectacular!  
Do you have any other licensing updates from Jazwares that you can share?  
Nobody does "Roblox" like Jazwares – for the last six years we've seamlessly translated the "Roblox" gaming experience into the world of toys. With around 300 million active monthly users on "Roblox," the audience reach and product opportunities are massive. Fully realizing and seizing this potential we have successfully launched DevSeries, a collection of the next generation of game-based toys and consumer products that, until now, have only existed behind your screen. With DevSeries we are now collaborating directly with the world's biggest "Roblox" developers to not only make toys for their game, but also serve as a primary licensing agent. Jazwares is making it easier than ever for developers to expand their footprint into numerous product categories, such as apparel, accessories and more while they focus on what they do best – make games! We've already seen the evergreen potential of DevSeries and have signed dozens of inbound licensing deals with the top game developers and are continuing to add more titles which create an even bigger opportunity for our outbound licensing program.  
 What are your goals for this year's Brand Licensing Europe?  
As with all of our years attending Brand Licensing Europe (BLE), our primary goal is to catch up with our licensors and licensees and enjoy the buzz and excitement the event brings. Each year I personally feel the show gets bigger and the deals more impactful, especially with the increased retail presence and interest in BLE. 
How do you see licensing evolving in the future?  
I see new and exciting gaming categories becoming more and more significant in the licensing mix, and Roblox is a great example. A number of third-party branded experiences have been launched on the platform, some of them from our very own Jazwares Game Studio. This serves as a huge white space opportunity and the genesis of our DevSeries licensing program. With DevSeries, we are at the forefront of this evolution driving multi-category licensing opportunities for game developers' IP while also tapping into their vast audiences of "always on" fans.  
What do you look for in a licensing partner?  
At Jazwares we place emphasis on true partnership and collaboration. We should all collectively share the same common goals as to why to partner in the first place and most importantly have fun and make amazing products. 
What is the most challenging part of brand licensing? 
For any brand, a clear understanding of the formula for brand awareness and its key differentiators is paramount. Another focus area is how a particular licensor creates awareness, commands the eyeballs of its audience and builds out their communities are all key data points to consider. With more communication channels available than ever before, it is of utmost importance to have a finger on the pulse of what's working from a consumer engagement perspective with both licensees and licensors.  
What is your top tip for first-time visitors attending BLE this year? 
Give yourself plenty of time to walk the floor and become immersed into the whole experience. Back-to-back meetings are great, but everyone seems to run over and schedules go out of the window. All of the undiscovered gems of BLE are not always found in a scheduled meeting, so go out and explore – you will be happy you did!  
To learn more about the licensing opportunities with Jazwares, visit Stand C211 at Brand Licensing Europe, Oct. 4-6, ExCeL, London.  
Register for your free visitor ticket for Brand Licensing Europe 2023. 
Subscribe and receive the latest news from the industry Article
Join 62,000+ members. Yes, it's completely free.
You May Also Like
---