Hot Wheels: Product to Entertainment, Entertainment to Product
Hot Wheels: Product to Entertainment, Entertainment to Product
License Global sits down with Phil Breman, head, live action series development, and Ted Wu, vice president, global head, design, vehicles, Mattel, to discuss the unique product and entertainment cycle of "Hot Wheels: Ultimate Challenge."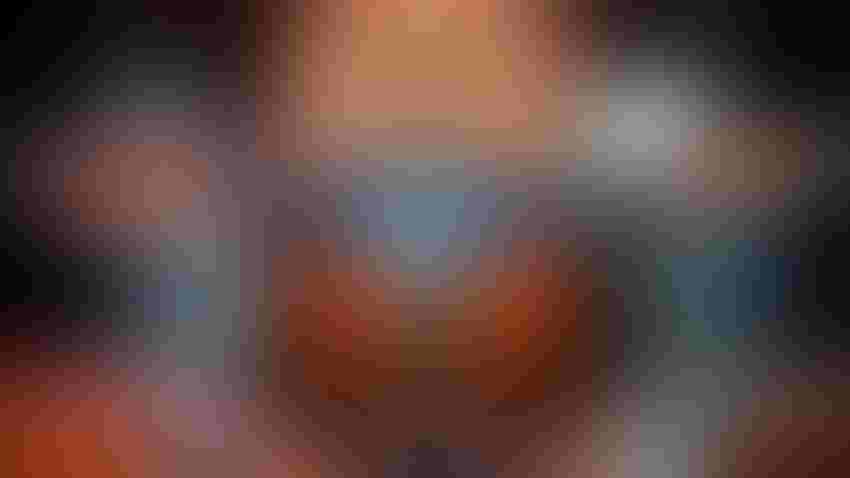 Rutledge Wood, host of "Hot Wheels: Ultimate Challenge."
NBC
In March, NBC announced plans to broadcast a 10-episode series called "Hot Wheels: Ultimate Challenge" that tasked contestants with turning a nostalgic car from their past into a life-size Hot Wheels.
Each episode invites two Hot Wheels lovers to face off in creating a Hot Wheels showstopper that is inspired by pop culture touchstones and their personal stories. Each episode also has a "twist in the road" that the contestants must overcome. Contestants are assisted by a team of automotive technicians. Rutledge Wood ("Top Gear US," "Floor Is Lava") hosts the show as well as serves as one of its judges. Additional guest judges include Anthony Anderson, Terry Crews and Jay Leno. Guest judge, Crews, told License Global that fans can expect fun challenges and life-size Hot Wheels, but also a lot of heart.
"What you can expect is emotion," says Crews. "First of all, there was tons of laughs, but just as many tears. The nostalgia factor is through the roof. You are not ready for how emotional this show is about to be."
License Global also caught up with Phil Breman, head, live action series development, Mattel Television, and Ted Wu, vice president, global head, design, vehicles, Mattel, at a celebration for the show's launch to discuss how "Hot Wheels: Ultimate Challenge" is a unique player in the licensed consumer space.
"It's really amazing to be able to bring this brand to life in a whole new way," says Breman. "The great thing about this brand is that it speaks to audiences of all generations, all ages, and to be able to bring something to fans in such a unique way like this, where we're making life-size Hot Wheels cars makes it so exciting."
The show has a cyclical model for product creation. Fans will create life-size cars, and the winner will get their own licensed die-cast car from the Hot Wheels brand. Think of it as a meta-licensing deal: from brand to show, from show to brand.
"The whole premise of the show is having your car win the show, and then we at Hot Wheels will make it into a die-cast car," says Wu. "You'll have to stay tuned to see who won, but it's a fun show that brings to life the joy of Hot Wheels."
Wu, who also serves as a judge on the show, says the fandom's passion for Hot Wheels is highlighted in the story of the show and the stories of each contestant.
"For me, it was so exciting to see these folks who have such a passion for the brand and have a story to tell," says Wu. "The mixture of all these things makes this so unique and fun. It's not a show where you have to know a ton about cars. It's super accessible, and there's something for everyone. Whether you're three years old or 103, whether you're a car fan or just a fan of a good time, everyone is going to love it."
The winner of each episode takes home $25,000 and the chance to get into the finale. In the last episode, three finalists will transform another car in hopes of having their design made into an official Hot Wheels car and winning an additional $50,000.
"It's a great family experience," says Breman. "It's something the entire family can enjoy together. It's something that brings someone's creative vision to life in a way that you've never seen before."
"Hot Wheels: Ultimate Challenge" premieres on May 30.
Subscribe and receive the latest news from the industry Article
Join 62,000+ members. Yes, it's completely free.
You May Also Like
---