Can Christopher Nolan's 'Tenet' Kickstart Theatrical Releases in the U.K.?
Can Christopher Nolan's 'Tenet' Kickstart Theatrical Releases in the U.K.?
"Tenet" has inspired thousands of U.K. movie-goers to book their first night out to the movies in a long time, but what does that tell us about the future of cinema in the U.K.?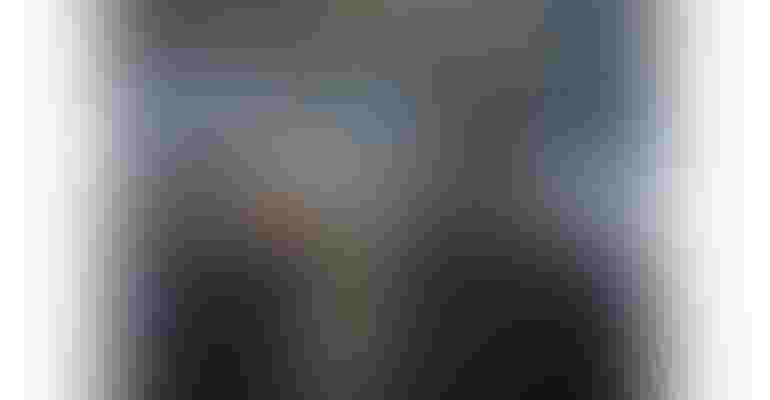 Image credit: Warner Bros.
According to a Variety exclusive, "Tenet" has already made up 60 percent of total movie ticket sales in the U.K. and Ireland, with more to come as national cinemas prepare to open their doors on Aug 21.  
Theatre chains such as Vue and Odeon are opening specific viewing slots across hundreds of locations, solely for the release of "Tenet"; subverting the straight-to-streaming releases made popular during the global pandemic, or at least, highlighting a potential change for how movies are released. 
Experience the Greatest 
Productions from auteur directors such as Christopher Nolan ("Inception", "The Dark Knight" and "Tenet") are built for the big screen. Even with the rapid evolution of home entertainment technology, keystone theatrical releases are a large part of the experience, memories and, ultimately, a titles profitability. 
Speaking with movie analyst Bruce Nash during episode two of The Licensing Mixtape podcast, Nash explains that cinematic movie releases will never go away, but what titles get the big screen experience may just be a little more selective. 
"There will still be theaters," says Bruce Nash, founder, The Numbers. "I think there's a possibility that [studios] will be focused around the tentpoles. The studios won't see the commercial sense in spending $60 million, making a film and then another $50 million marketing to reach what will be a smaller theatrical business, because there's fewer theaters to play a film. So it may be that we see these big films like Christopher Nolan's 'Tenet' and they're still going to be playing in theaters, but those are going to be even a bigger deal because the studio are really going to be based around that tentpole model." 
The added focus on tentpole releases such as "Tenet" and major theatrical institutions such as new Pixar titles or "Star Wars" releases could become a more event-driven approach from a more selective, and unfortunately, streamlined cinema industry.  
New ways of viewing new releases on the big screen could also come into play, such as the Oma Cinema space-opera-style architectural concept, or the revival of retro drive-ins, which has already gained a warm reception from movie-goers in the U.K. 
Stream the Latest 
At the same time, straight-to-streaming channels offer new titles such as "Mulan" direct access to homes on a global scale, and in turn, gives families easy access the biggest new titles. After all, stay-at-home culture continues to a big part of our day-to-day life, even as lockdowns lift. 
In the US, "Trolls: World Tour" banked $100 million in digital rental revenue in just three weeks – equating to a similar figure as its first theatrical release of "Trolls" (CNBC) – so, appetite for rentals across the West is undoubtedly present as the digital economy becomes a bigger part of our entertainment habits 
In the U.K., going to the cinema was the top-listed activity that was missed during lockdown (This Is Money) – but even with a £1.57 billion government rescue package for the arts – the main concern remains with the consumer as cost, safety and convenience trump all else.  
With the new release of "Tenet" as well as many new, upcoming tentpole titles such as "No Time To Die", "Black Widow" and more yet to announce a launch strategy, the new future of cinema will be built with each title's release; helping an entire industry evolve one picture at a time. 
Check out The Licensing Mixtape online at License Global or via SoundCloud, Stitcher, Spotify, iTunes and Google Podcasts for more insights into video games, movies and more. 
Subscribe and receive the latest news from the industry Article
Join 62,000+ members. Yes, it's completely free.
You May Also Like
---