'Blippi' and 'CoComelon' Expand Consumer Product Ranges
'Blippi' and 'CoComelon' Expand Consumer Product Ranges
Moonbug's "Blippi" sees growth with new formats consumer products and collaborations while "CoComelon" sees new consumer products, spin-offs, music and experiences.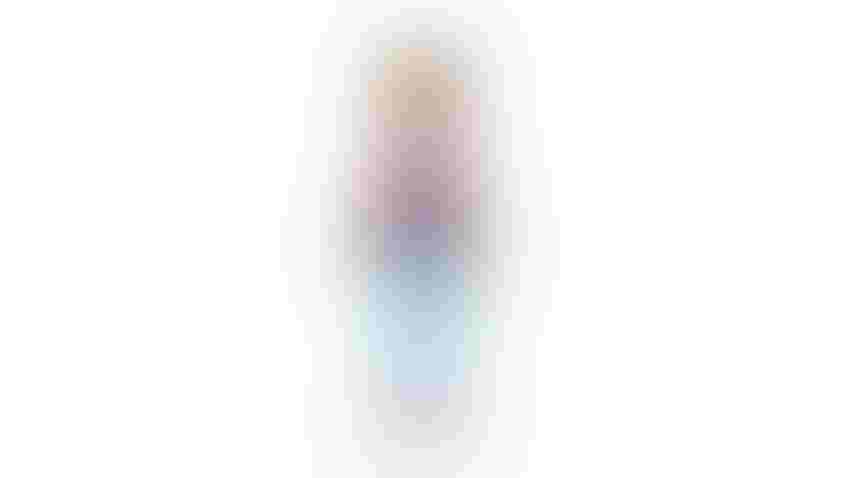 My Friend Meekah Plush
Moonbug
Moonbug has announced that "Blippi" is poised to expand across every dimension of its business. "Blippi" has plans across content formats, consumer products and live experiences. The YouTube show is also expanding its line-up of guest stars, as Joan Grasso, head, consumer products, the Americas, Moonbug Entertainment, explained to License Global in a recent interview how to make a brand stand out.
"We're beyond excited about 'Blippi's' growth explosion this year," says Katelynn Heil, general manager "Blippi," Moonbug. "We love being able to inspire curiosity in kids everywhere, and with our fans' support, we're expanding all the ways Blippi and his best friend Meekah show up for kids and families. 'Blippi' is truly a grassroots brand, and we can't wait for our fans to go on the 'Ultimate Road Trip' with the new 'Blippi and Meekah' podcast this summer or head out on field trips with their new Meekah doll."
New "Blippi" Consumer Products
My Friend Meekah: Blippi's contagiously curious best friend Meekah is now featured as a 16-inch plush from Jazwares with more than 17 different fun sounds, such as "Thanks for being my friend," when you squeeze her tummy. Meekah is dressed in her iconic purple and yellow shirt with a matching yellow headband and her iconic jam pack. Exclusively available on Amazon starting in August.
Blippi Dump Truck: The motorized Blippi Dump Truck from Jazwares features Construction Worker Blippi and five fun construction accessories. The Blippi Dump Truck is full of sounds and phrases like, "I had so much fun with you today." Exclusively available on Amazon in August.
Halloween Costumes by Disguise: Joining the "Blippi" costume this year is a new youth-sized Meekah Halloween costume.
New Formats for the "Blippi" Brand
"Blippi and Meekah's Road Trip Podcast." In these audio-only "Blippi" episodes, Blippi and Meekah take a road trip to an adventure, including visiting a monster truck rally, a rainforest and the prehistoric dinosaur era. The 20-episode audio series will be available everywhere podcasts are available starting this summer.
Surprise Hometown Episodes: In 2022, the brand ran the first "Blippi in my Hometown' contest, inviting fans to tell Blippi why their town was so special. The winner, 3-year-old Layla of Clarksville, Tenn., joined Blippi as the first-ever fan special guest star in an episode viewed over 40 million times across Blippi's channels. This year, the brand will expand on the original Hometown contest by including fans from Canada and launching "Blippi in My Classroom," where Blippi will join one lucky teacher in their classroom for a day.
Blippi on SiriusXM: Moonbug Radio, which launched June 7 on Sirius XM, allows parents and their kids to enjoy Moonbug's full library of children's content together on a continuous, dedicated music channel. The channel is programmed around key moments in the day, such as slow instrumental tracks for bedtime and naps. Kids can belt out "The Excavator Song" along with Blippi as he and Meekah host recurring programs like "Afternoon Dance Party" and "Weekends with Blippi."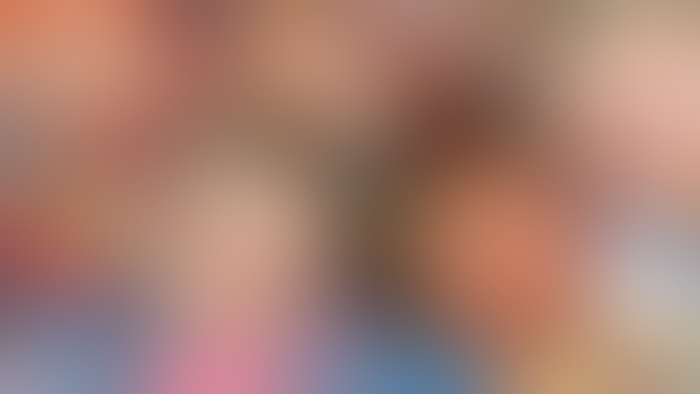 Cast of "CoComelon," Moonbug
"CoComelon" Expansion Plans
Moonbug has also announced a series of expansion plans for "CoComelon." The franchise is launching a series of consumer product initiatives, expanding its live events program with a new concept and growing its music offering.
"We are thrilled with the growth of the 'CoComelon' franchise, including two successful spin-offs and significant global expansion, all of which have led to nearly 25% growth in viewing across YouTube and Netflix this past year," says Patrick Reese, general manager, CoComelon, Moonbug. "In the second half of 2023, we're bringing fans more of what they're asking for with Nina's dedicated channel as well as a series of consumer product initiatives, more investment in our music, and launching a whole new live experience concept all designed to bring our beloved characters closer to our fans' doorstep."
"CoComelon" Consumer Products to Support Premium Originals and Spin-Offs
Netflix Original "CoComelon Lane:" The Netflix Original Series launches later this year. The franchise's first-ever dialogue-driven series features all-new storylines and songs in 7-minute episodes. Moonbug will partner with Jazwares to create a collection of CoComelon Lane consumer products that will launch in early 2024.
Nina gets her own show and doll: The My Friend Nina doll by Jazwares will be available at Amazon and Walmart from August.
CoComelon Sporting Goods and Seasonal Products: A new line of sporting, outdoor toys and wheeled goods from partners Jetson, Dynacraft, JAKKS Pacific and What Kids Want includes non-electric scooters with protective equipment, balance bikes, tricycles, foot-to-floor ride-ons, wagons as well as sand toys, buckets, water play toys, fishing sets, golf sets and skipping ropes.
Leading with Music: "CoComelon Sing Along," an all-new artist profile, features songs you know and love, like "You Are So Beautiful," "Three Little Birds," "How Sweet It Is" or "Walkin' On Sunshine," sung by "CoComelon" characters. The franchise also recently launched "CoComelon Lullabies."
More "CoComelon" music can be found on SiriusXM's Moonbug Radio.
"CoComelon" Live Experiences
"CoComelon Party Time:" An interactive, play-based experience where kids and their families are invited to the world of "CoComelon." Guests will explore familiar scenes from the show, all while playing party games, singing and dancing.
Show to Shelf with Target: In its latest show-to-shelf effort, "CoComelon," in partnership with Target, teaches toddlers how to be responsible and loving pet owners. The special event includes launching two brand new episodes on YouTube, an exclusive line of pet-themed toys at Target and a social campaign celebrating fans and their pets during National Pet Month. 
Subscribe and receive the latest news from the industry Article
Join 62,000+ members. Yes, it's completely free.
You May Also Like
---