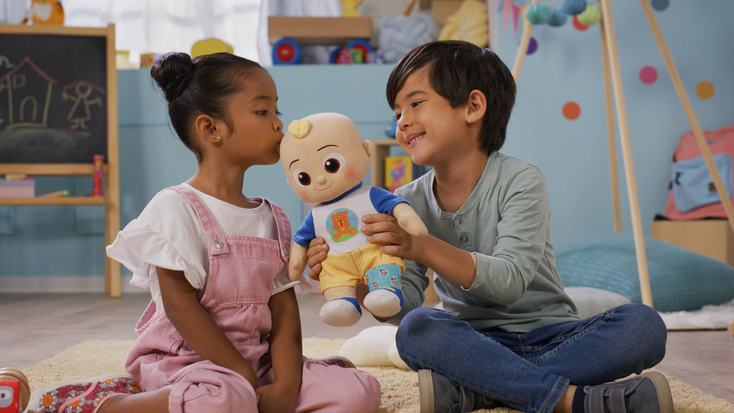 Children playing with "CoComelon" JJ doll.
Moonbug Entertainment
At A Glance
Advice for those starting out in licensing

How to make a brand stand out from the crowd

What's to come for "Blippi" and "CoComelon"
Moonbug Entertainment
is the award-winning global entertainment company behind some of the world's most popular kids' titles, including "CoComelon," "Blippi," "
," "Little Angel," "My Magic Pet Morphle," "Go Buster," "Gecko's Garage" and many more.
Moonbug's shows are on more than 150 platforms globally, with content available in 32 languages. In 2022, it expanded its licensed consumer products portfolio for its most prominent brands with innovative new offerings.
is responsible for the overall growth and success of the consumer products business across the Americas. As well as focusing on the numbers and forecasts and ensuring any risks to the business are addressed, Grasso says she gets involved in some of the more "fun stuff," too.
"I get to look at key product lines and provide insights and ensure that they're a good fit for our brands," says Grasso. "I also help to identify white space in the business and go after those to fill holes, as well as being on the
lookout for any potential collabs."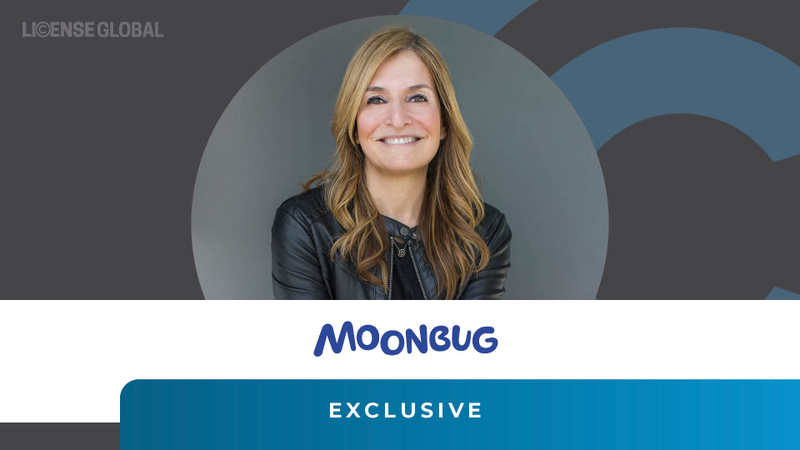 Joan Grasso, Moonbug Entertainment
Grasso has been in the licensing business her entire career, initially working on marketing for preschool brands. She successfully launched several new product lines, including "Winnie the Pooh," before moving to Mattel and working for Fisher Price's preschool licensed brands, which included Disney. Grasso says she learned a great deal during those early years, where she also worked on IP such as "Blue's Clues" and launched the initial toy line for "Dora the Explorer." During this time, she moved from Fisher Price to Nickelodeon. She started working specifically on the licensing side of the business, launching new properties such as "Go Diego Go" and "Backyardigans."
After leaving Nickelodeon, Grasso moved to American Greetings and worked on all business categories for North America before moving to Chorion, Entertainment One and then, Hasbro, where she was responsible for setting strategic direction and building the licensed consumer products programs for several IPs, including "Transformers," "My Little Pony," Monopoly, "Peppa Pig" and "PJ Masks" for North America, before joining Moonbug in 2021.
"Throughout my career, I've built up a lot of diverse experience in licensing and toys specifically," says Grasso. "My time at eOne and Hasbro was pretty fulfilling, particularly at eOne because I launched the 'Peppa Pig' brand in North America, which was a very slow build. It required patience and a lot of talking to people."
Like many working in licensing, it was not on Grasso's mind when she started. It was more about the opportunity to work for Mattel that drew her in. She has two pieces of advice for those considering licensing or just starting their career in licensing.
"The first advice I would give is never underestimate the power of networking," says Grasso. "I think this is my favorite aspect of the role – being able to work with all our licensees to talk to them about our business, what their challenges and successes are and what's happening in the industry, so we can work more collaboratively together and build a strong partnership. This business is all about building relationships. Building strong partnerships internally and externally will lead to success, as those relationships can last a lifetime, and you can't get that in many other places. I think it's pretty special for licensing.
"The other thing is don't take 'no' for an answer," she continues. "You can find a path to accomplishing your goals with creativity and perseverance. Never give up. If you strongly believe in something, keep pursuing it until you accomplish that."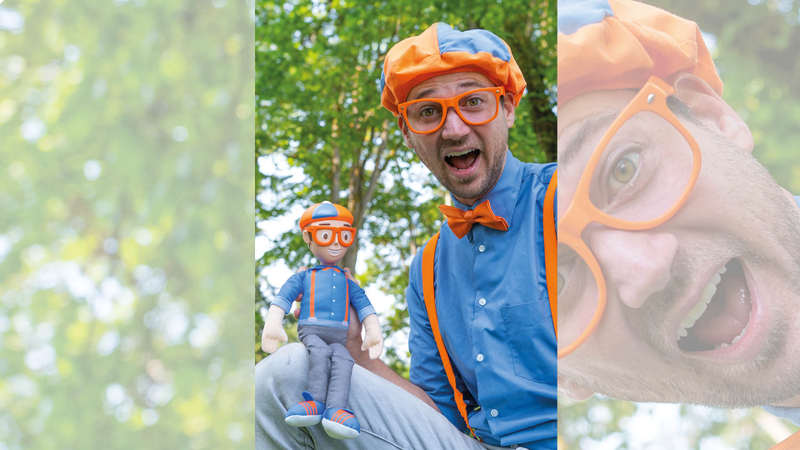 Blippi and Blippi doll, Moonbug Entertainment
Standing Out in a Crowded Space
With so many options and endless ways for audiences to consume content, brands must consider how they stand out. Two of Moonbug's IPs that continue to do that by pushing the boundaries are "Blippi" and "CoComelon."
"Blippi" urges kids to "feed their curiosity while they learn about vehicles, animals, vocabulary, the natural world and so much more." In October 2021, the franchise expanded its reach with increased investment in Meekah, Blippi's creative, inventive, cartwheel-loving best buddy, adding an extra element to the show and diversifying the content.
This is something Moonbug is focusing on, intending to make content reflective of characters of different backgrounds and ensuring everyone can see themselves through its content and its products. The "CoComelon" My Friend Cody Doll and Meekah Doll from "Blippi" are such examples.
"CoComelon's" catchy educational songs help pre-schoolers learn all the toddler basics, such as letters and numbers, or animals and the sounds they make. But what's the key to keeping brands relevant and progressing?
"Because of our insights, we can see what's working, and we create more content based on what our consumers are looking for," says Grasso. "Music is also a huge part of, particularly, the 'CoComelon' brand. 'Blippi' is different. The live-action component creates fandom you don't typically see in a preschool brand, giving us a point of differentiation."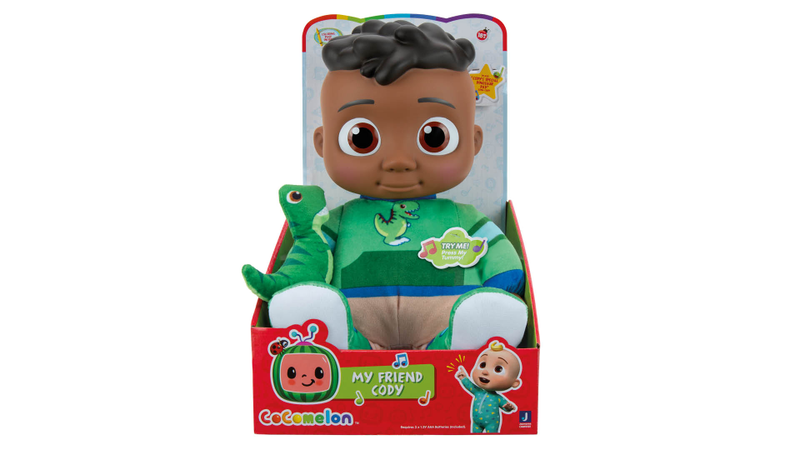 "Cocomelon," My Friend Cody Doll, Moonbug Entertainment
Looking Ahead
Always looking to innovate and add more diversity to its product lines, Moonbug will make Meekah a big focus this year as her role within the "Blippi" world grows. In "CoComelon," there will be a focus on new themes and additional characters, like Nina, who is of Mexican descent. She will become a bigger part and have her own channel on YouTube.
"I've never been involved in a digital-first company; the approach to building a business is different," concludes Grasso. "We can deliver content quickly, which creates certain advantages for us because we're able to create bespoke content for licensees, specific programs and retailers. It is completely different than it was even five years ago. Previously, you couldn't launch a consumer products program for an entertainment brand without having linear TV, whereas now it's more important to ensure you have your content on digital platforms because a lot more consumers are shifting, and that's where they're watching now."
Watch:
Joan Grasso, head, consumer products, The Americas, Moonbug, chats with License Global about what's new in children's entertainment, what people can expect from the vertical and more ...
Subscribe and receive the latest news from the industry.
Join 62,000+ members. Yes, it's completely free.
You May Also Like
Loading..