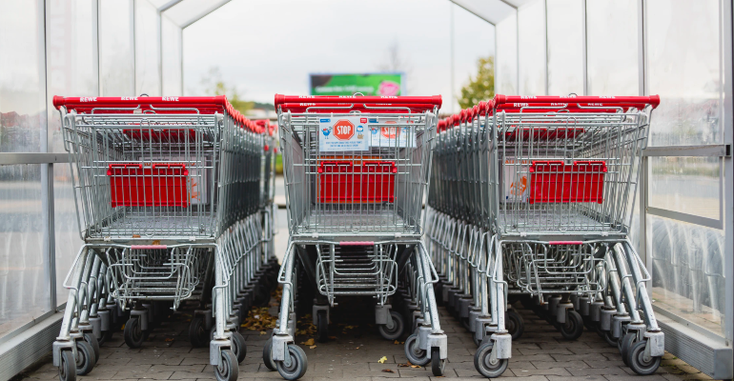 The consumer community pre-coronavirus was eagerly participating in differing forms of experience, from escape rooms based on 
 to 
 pop-ups, but a new innovation could become the next leap from virtual events such as 
, 
 and 
, bringing brands, buyers, experiences and communities together in an entirely new way.  
Virtual experiences, non-competitive gaming and virtual reality can bring retail, museums, travel destinations and education to life and connect us with families and communities in lockdown. Netflix has already introduced party modes to streaming, and more community events are taking place online. Digitally exploring the world of the dinosaurs in a co-branded virtual museum experience is a natural evolution for consumer and brand. 
With e-commerce keeping families going during lockdowns, another trend set for rapid evolution is the U.K. and Europe's engagement with digital
shopping. Consumer behaviors will continue to adapt digital shopping as home hub shopping increases 20 percent in the U.K. and increased acceptance of personalized shopping experiences and data-driven recommendations are becoming widespread.  
This is where artificial intelligence – a long-touted supercharger for traditional retail – will begin to be implemented on different scales across both e-commerce and brick-and-mortar retail, creating the new physical phenomenon. Real world applications include increased efficiency in returns for both buyer and brand, reduced human interaction for those reticent to leave the house in the pandemic, visual searches and virtual fitting rooms, customer behavior predictions and logistics management and a cleaner – more personalized – consumer journey. 
The Rise of the Discounter 
Discounters are readying themselves to capture the rising number of cautious shoppers and expediate their growth. Food discounters such as Aldi and Lidl grew 17.3 percent and 13 percent, respectively, in lockdown (
) and continuously extend their ambient offerings with 
 and non-food items. Discount brands such as Poundland are prepping for cautious consumers to become the norm post-lockdown, with 
new destination stores planned
 and increased investment in their future. B&M's revenue grew by 22.7 percent in lockdown due to the influx of home improvement shoppers, meaning variety, convenience and cost will continue to be a core driver for consumerism in 2021. 
Discounters hold 13.9 percent of the U.K. FMCG market, which reached £31.6 billion in just 12 weeks during lockdown. Brands looking to engage with price-savvy consumers will undoubtedly find solutions in the new discount culture of the U.K. and Europe. 
Growing the Digital Economy 
Gaming is just one of the unsung heroes of the pandemic, keeping us engaged and entertained en masse. Subscription services such as PlayStation Plus and Xbox Game Pass fueled the surge in online gaming and new title downloads such as recent hits "Last of Us: Part 2" and "Ghost of Tsushima," which alone sold 2.4 million digital copies in the first three days (
). Being able to immediately access high-quality content, narratives, stories, games and movies is a generation-defining capability for most consumers. 
Combine the digital economy with a rise in subscription culture in the U.K. – at least 57 percent of all British consumers have a subscription account (
Retail Gazette
) – or the growth of physically delivered subscription boxes from brands such as Gousto and Stitch, and the true potential shines through. 
The U.K. alone is spending 31 percent more time streaming and viewing figures of all SVOD platforms have surged 71 percent (
). Netflix announced 16 million new subscribers globally in April, with 7.5 million more forecasted for the months leading to June (
). Pair this with cinematic releases like "Trolls: World Tour" and "Mulan" skipping theatrical releases in favor of streaming, and content is becoming a valid go-to for brands looking to capture a captivated audience. The nascent advent of in-video shopping, combined with the domination of streaming platforms, could bring smart shopping to entirely new levels. 
Subscribe and receive the latest news from the industry.
Join 62,000+ members. Yes, it's completely free.
You May Also Like
Loading..