Top 5 Licensed Products to Get You Back-to-School Ready
Top 5 Licensed Products to Get You Back-to-School Ready
How are consumers spending back-to-school dollars? We highlight some of the most unique licensed products for back-to-school season.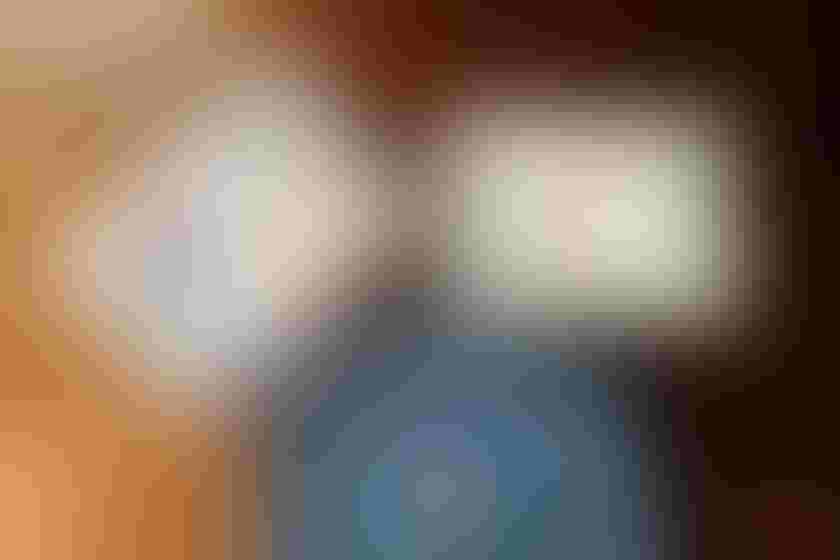 August is back-to-school month for many students around the U.S., and this year's back-to-school season has ushered in a new crop of licensed products.
Back-to-school season is a big one for retail and licensing. According to Deloitte, back-to-school spending is expected to reach $27.8 billion in 2019. The projected sales figure would be a 1.8 percent increase from 2018.
To highlight some of the most unique licensed items on shelves now for back-to-school season, License Global has created a list of the Top 5 licensed products to check out.
Reading Is Fundamental: Disney Books Head to Age of Learning
Age of Learning is a children's educational technology company known for its ABCmouse Early Learning Academy. Disney is a global entertainment studio, beloved by kids around the world. Both companies are a perfect match for products that get kids learning in a fun way.
That is why Age of Learning partnered with Disney earlier this year to add a variety of books to its various publishing offerings.
Disney licensed titles were added to Age of Learning's ReadingIQ digital library and literacy platform, as well as ABCmouse's Early Learning Academy and Adventure Academy. All books in the Disney collection were assigned reading levels to help parents and teachers quickly find titles that match each child's reading ability. Many books in the line are also professionally voiced in both English and Spanish to support comprehension for developing readers.
The collaboration provides a unique way to get kids ready for school with the characters they love.
Dr. Seuss Washable Paint Set
One Fish, Two Fish, Red Fish, Blue Fish… Dr. Seuss's new partnership with Leap Year Publishing brought out a slew of new items to get kids counting and coloring again. From washable watercolors to backpacks and doodle pads, the collection provided plenty of back-to-school essentials to get the school year off to the right start.
The new collection follows the debut of a grad season line of licensees for Theodor Geisel children's books. In total, Dr. Seuss' latest partnership saw the creation of consumer products including:
washable super jumbo crayons;

25-piece artist brush set;

washable watercolor paints;
So, whether you had a "cat in the hat" this summer or a "fox in socks," the new colorful collection provides a fun way to reestablish some creativity ahead of the new year.
Bulu, Crayola Subscription Box
The school year can be a long one. Months-on-months of waking up early and coming home to homework can sometimes be a slog. Luckily, companies like Crayola and Bulu have created something to keep things fresh during the year with the Crayola CIY Box.
A monthly subscription program for home crafts, Crayola's latest product is targeted to tweens, teens and even adults. It contains supplies for two premium craft projects, a how-to guide, a bonus crafting challenge and unique gifts and coupons. The idea for the boxes are all about community, too, as crafters are encouraged to share their projects on social media using the hashtag #CrayolaCIYBox and each subscriber gains access to a library of resources.
The novel idea of a monthly offering of new crafting ideas can be a solution for teachers looking to mix things up, or parents hoping to keep kids stimulated.
Mongoose, 'Stranger Things' Bike
Getting to school on time can be half the battle sometimes. Netflix's new partnership with Mongoose aims to ensure students have the resources to get to and from campus, while still looking cool.
Mongoose's collaboration with Netflix's "Stranger Things" saw a bike from the series come to life. The bicycle company implemented creative direction from the Netflix team to develop the bikes used in the show. Each bike rode by the characters in the series had to be specially built to match the time period of the show, the 1980s. The Max bike replica includes a frame and fork that match the classic Mongoose pad set. It is also loaded with show-inspired details, including the two rear axle pegs and show-specific headlamp.
Netflix's latest "Stranger Things" licensing partnership helps kids come back to school in style and serves as a good conversation piece for fans of the series.
Big G Creative Trapper Keeper Game
Just because it's the school year doesn't mean it has to be all work. Sometimes, kids can relax in class with a board game or movie. Big G Creative may have had that in mind when it launched a game inspired by a classic back-to-school accessory.
Big G Creative launched the "Trapper Keeper" game earlier this year, inspired by the classic binder. The Trapper Keeper game challenges players to school their competition by collecting scored cards and stashing them in their Trapper Keeper folders to get the highest score. Game Trapper Keepers will come in three vintage designs including rainbow unicorn, palm tree sunset and psychedelic outer space. The folders' artwork are inspired by the images that caused a stir when they were first introduced to students in 1978.
Whether you still have Trapper Keepers of your own or want to introduce someone to the back-to-school classic, the Big G Creative's latest board game provides a way to enjoy some downtime during the year
Subscribe and receive the latest news from the industry Article
Join 62,000+ members. Yes, it's completely free.
You May Also Like
---