If You Want a Holly Jolly Holiday, Hurry Up!
If You Want a Holly Jolly Holiday, Hurry Up!
Retail forecasters encourage shoppers to shop early.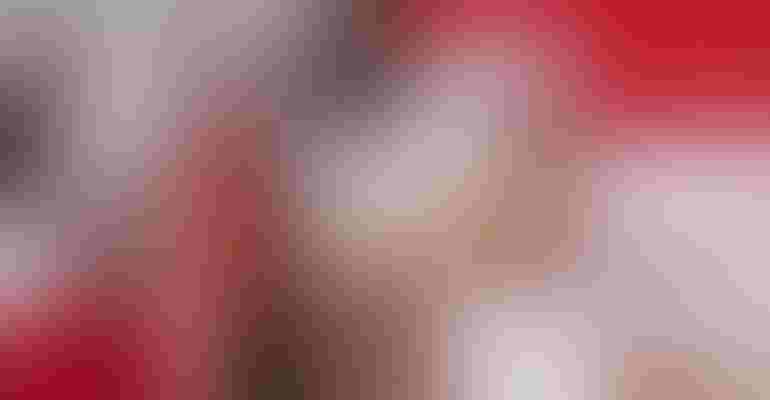 You've heard the usual gripes. Back-to-school comes to an end and the retail aisles immediately fill up with Halloween décor … and Christmas paraphernalia. "No, no! Not until after Thanksgiving," people cry. But you might want to grab those holiday goodies as soon as you see them because this year, those who hesitate may indeed be lost.  
As early as September, retail forecasters warned that, due to continuous supply chain issues, people should plan to start holiday shopping as early as possible or risk being left out in the cold. It's a complex issue with tons of variables, and sadly, also a variant (Delta to be exact). Many companies rely on goods manufactured in Southeast Asia, an area hit hard by the Delta variant (source: Reuters). As the pandemic wanes, demand for goods is increasing, but inventory is low and many retailers may not be able to replenish shelves once the stock is gone. And in some instances, products just aren't available. Other issues, ranging from raw material shortages and labor shortages to shipping container shortages and freight space shortages create a perfect winter storm of a retail crisis. Santa needs a brand-new bag – and a brand-new sleigh. 
Items that are available may have a much steeper sticker price. Salesforce predicts U.S. retailers will face an extra $223 billion in costs of goods sold this holiday season, which include year-over-year jumps in the costs of freight, manufacturing and labor.  
When License Global first reported on the supply chain issues caused by the Suez Canal blockage back in March, few understood how or why issues of this nature might affect retail and shopping. Now, suddenly even late-night television host Stephen Colbert is telling folks to start holiday shopping because of supply chain issues.  
Both retailers and shoppers have expressed unease. Shipping delays and stockout concerns are prevalent, with 64% of retail executives worried about not receiving inventory on time and 75% of shoppers concerned about stockouts (source: Deloitte). 
All of this could make for a blue Christmas for many, because while supply may be low, demand is going to be high. Bain & Company believes that the 2021 holiday season could see the second-highest growth rate for the retail industry in more than 20 years. Sales in November and December are expected to grow 7% compared with a year ago and reach $800 billion, according to Bain. Other prognosticators agree, including Mastercard SpendingPulse, anticipating U.S. holiday retail sales to grow 7.4% in 2021. Deloitte sees holiday retail sales climbing 7% to 9%, better than the 5.8% increase it tracked in 2020. The National Retail Federation is even more bullish; they expect that holiday spending has the potential to shatter previous records. The NRF forecasts that holiday sales during November and December will grow between 8.5% and 10.5% over 2020 to between $843.4 billion and $859 billion. Holiday forecasts from three different firms have predicted a sharp jump in year-over-year spending. Mastercard SpendingPulse predicts holiday retail sales should rise 7.4% from a year earlier and climb 11.1% on a two-year basis, fueled by rebounding in-store shopping and persistent consumer demand. 
It's not that consumers are greedy grinches who just want to snatch up everything in sight, but now that COVID-19 seems to be waning, we're ready for some holiday cheer. In fact, we're ready to spend like Scrooge after his Christmas Eve epiphany.  
Many people didn't spend as much during the height of the pandemic and those savings, combined with government stimulus for many, means that people have the compulsion and cash to make it a big, extravagant holiday. Deloitte Insights reports that 73% of retail executive expect consumers to spend more this holiday season. So maybe we're looking at more of a green Christmas. 
But if supply chain issues are going to keep inventory low, how is everyone going to manage to spend more than ever? 
It helps that retailers are very aware of the situation. Some have already started to rev up their sales to encourage last-minute shoppers to transform into early-bird shoppers. Target started by offering holiday deals in early October and announced customers can request a price adjustment on any item that goes on sale for a lower price later in the season. Macy's is offering sneak peaks at Black Friday specials and adding holiday deals starting in early November, while Amazon started its Black Friday deals in early October. These early deals are important because, even though consumers may have more ready cash than in previous years, that doesn't mean they don't still love a sale. Getting a great deal is a top driver for 60% of consumers – but bargains may be hard to find with 5 in 10 retail executives expecting prices to increase this holiday season. Almost 7 in 10 consumers hold the same expectation. (Deloitte) 
While the traditional retail holiday shopping season is Nov. 1-Dec. 24, some are now calling it the 75 days of Christmas – Oct. 11-Dec. 24. (source: Mastercard SpendingPulse). In other words, only cotton-headed ninny muggins are waiting until December. According to Deloitte, 67% of retailers expect holiday shopping to start at least one to two weeks earlier this year. And 68% of surveyed consumers said they planned to start shopping before Thanksgiving, up from 61% last year. What's more, over half of consumers have already begun holiday shopping, according to a statement by Matthew Shay, president and chief executive officer, NRF, during the NRF's Holiday Forecast media call. A recent study by Loqate says that 88% of U.S. consumers plan to start holiday shopping well before December to avoid the shipping delays and sold-out items that are expected this year.  
Although the pandemic may have caused a rise in online shopping, it's hard to say what this year's holiday shopping is going to look like for certain. Will our desire to acquire extend to in-store shopping? In some ways, it does seem that the pandemic has made us all a bit lazier. Consumers continue to seek out conveniences, with 73% choosing standard delivery, and BOPIS and curbside pickup exceeding pre-pandemic levels. (source: Deloitte) But the NRF says they're seeing and expecting continued growth in in-store and online shopping. According to Loqate, nearly half of Americans are planning a combination of in-store and online shopping this holiday season. 
Bottom line, prices are likely to be higher this holiday season and some items, once gone, won't be replenished. It's not just humbug … if you don't want to be an angry elf, start your shopping now. Otherwise, those stockings hung by the chimney with care may be filled with gift cards and IOUs. 
Subscribe and receive the latest news from the industry Article
Join 62,000+ members. Yes, it's completely free.
You May Also Like
---