BLE's World First: A Retail Mentoring Programme
BLE's World First: A Retail Mentoring Programme
Retail Mentoring Brand Licensing Europe has already notched up a few firsts for 2010—first extension to three days, first time the floor plan has sold out and needed extending and the first time Paramount and Dre

Retail Mentoring
Brand Licensing Europe has already notched up a few firsts for 2010—first extension to three days, first time the floor plan has sold out and needed extending and the first time Paramount and Dreamworks will screen in the screening suite. But its most imaginative first is the inauguration of a Retail Mentoring Programme.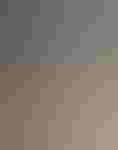 As retail visitor numbers hit critical mass last year, it was time to initiate something completely devoted to retailers. The BLE Retail Mentoring Programme will help develop and nurture retail talent within the licensing industry and this year it is hosting eight junior and assistant members of buying teams from Mothercare and Sainsbury's.
The structured programme will allow the mentees to develop a greater understanding of the licensing market and of the opportunities it holds so that they may take this knowledge back to their buying teams. The mentees, who were nominated by senior buyers, are currently half way through the programme having attended the LIMA Licensing Essentials course and Spring Fling in London, and are being placed with licensors to experience the licensing process first hand. Participants will then review what they have learned and establish objectives for their visit to Brand Licensing Europe.
"We strive to enhance the opportunities available to retailers at BLE and the Retail Mentoring Programme adds a completely new dimension. It has been fascinating to put retailers and licensing companies together to foster a better understanding of the nitty gritty of our businesses. As the two disciplines of licensing and retail become ever more entwined, I am sure the Retail Mentoring Programme will become a great way for new buyers to gain knowledge and experience at the rock face, and help them to go on to select great licensed products," event director Jessica Blue tells License! Global.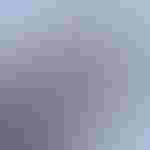 The Next Big Thing: License This!
Another first for BLE this year is the licensing challenge, titled The Next Big Thing: License This! It has been established to celebrate new talent and in recognition of the many designers and creators that come to BLE each year hoping to pitch their new concepts. Entries are invited from creators with a new intellectual property concept that has its roots in publishing, art/design or television. A short list will be drawn up in early September and the concepts chosen will be pitched to a panel of experts on 30 September, during The Licensing Academy. The panel is chaired by Walker Books' managing director Helen McAleer, and she is joined by Sandra Vauthier-Cellier, 4Kids Entertainment International; Gary Pope, Kids Industries; and David Todd, Dissero Brands. As well as dispensing critique, advice and expertise that will be invaluable to the audience and the creators, the panel will choose a winner to receive a walk-on stand at BLE 2011, so that they may bring their concept back to market. To enter, follow the links at www.brandlicensingexpo.com.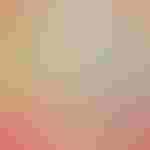 Favourite Brands
BLE is crammed full of iconic brands this year—brands that no longer need explaining or introducing, that are timeless and comfortable and have made a long-lasting impression. Route 66, for example, needs no introduction to an international audience. Neither does Britvic, Kelloggs, LEGO, Dear Zoo, The Beano, The Godfather, Mini Cooper and, if you live in mainland Europe, Maya the Bee. And those are just the tip of the iceberg. These favourite brands stand slightly apart from the noisy, hot new things, but are often at the vanguard of innovation and experimentation, and will be at BLE looking for partnerships of comfort not speed. The LEGO Group, for example, is nearly 80 years old, but is bucking the stagnant toy market trend to show sales growth across all English-speaking toy markets in 2009. It increased its global market share to 4.8 percent with the U.S. and U.K. market seeing some of the largest growth. The effect has been significant for licensing partners, with royalty revenues nearly 50 percent higher in 2010 compared to just three years ago. There are 61 active licensing partners in categories such as publishing, video games, apparel and accessories and consumer electronics, but there are still areas LEGO would like to explore and develop such as room décor, stationery and partyware.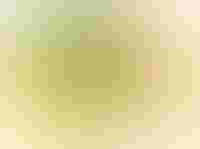 The stand at BLE will feature innovative new LEGO products, including Re:Creation's three lines that feature the policeman, the fireman and the construction worker from LEGO City, zip bins for storing LEGO (they unzip to form playmats), plush figures and a series of lights and torches.
In 2008, Martijn Berkhout acquired the rights to the Route 66 brand from its previous owner and, with two investor partners, established his company Tempting Brands to manage and develop it. The Route 66 road sign is one of the world's best-known American symbols. The most basic piece of graphic design, it is a simple logo, but its subtext of history and popular culture is rich and powerful.
Tempting Brands is based in the Netherlands and despite being new to the world of licensing, Martijn Berkhout is confident of the potential of the brand. "I can't say for sure how far it can go," he told License! Global. "We look at other brands and think, yes, we could be that big. I get evidence of this with every person I meet. Route 66 has a positive, adventurous, freedom feeling for me, and for everyone I talk to."
He also suggests that the brand holds more romance for an international audience than in the U.S. market. Twenty months since acquisition, there are 30 licensees on board, nearly all of which are new to the brand, covering, for example, navigation systems, apparel and eyewear.
Returning to BLE
There are some important BLE alumni returning this year. FremantleMedia Enterprises, for example, returns to the BLE show floor after forming its children's and family entertainment division a year ago and will debut its new brand Monsuno, a boys' action adventure series for 6 to 11 year olds. Jakks Pacific has already been signed for the U.S. master toy deal. FME will also be looking for new partners for The Adventures of Merlin (toy, publishing and multi-platform deals already exist) and The X Factor. FME's Rebecca Bonbon remains a priority and BLE marks the first outing for the Korean brand Mashimaro, a mischievous character that celebrates its 10th anniversary this year. FME also represents third-party brands, including newly signed Discovery titles American Chopper, Miami Ink and L.A. Ink.
Jacqueline Wilson also comes back to Brand Licensing Europe under new representation from Start Licensing. Jacqueline Wilson is a best-selling writer of books for tween and teen girls; the creator of Tracey Beaker, which is now a successful TV show; an ex-children's laureate; and a quiet, but very powerful, force for girls. There is little that she does not know about teen girls and her inspired partnership with illustrator Nick Sharratt means there is plenty of material for licensees.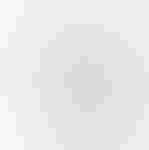 Start Licensing's managing director Ian Downes sees the new programme as an opportunity to hone in on the books and the brand. Bookmarks, reading lights, stationery, craft kits, Nintendo games and Top Trumps are already signed up.
"If you're a Jacqueline Wilson fan, you consume two new books a year and follow her every move. New products will stay closer to the book background and to the author herself. She is a very distinctive personality and force for girls," says Downes. A revised style guide offers, for example, book covers to reproduce on T-shirts with all the other titles listed on the back—in a nice twist of the rock band tour shirt.
Heritage and Design
BLE offers the most comprehensive opportunity to see the U.K.'s art, heritage and museum brands. It's a licensing business model that is most developed in the U.K. with the V&A appropriately at the leading edge. The V&A will bring '50s chic to the show this year, with an eye-catching exhibition of textile designs from the 1940s and 1950s, including the Horrockses Fashion Archives. Prints and patterns from the archive have already been transformed into '50s-style dresses and accessories for the V&A shop, where they have sold out immediately, and the archive is presented here as an inspiration for potential fashion and homewares licensees.
V&A Licensing encourages licensees to embark on contemporary design inspired by its collections, rather than asking them to reproduce objects or existing designs. "Now we are getting into the psyche of retailers and we want to make sure retailers in each category know what we are doing. We are also keen to find partners in accessories and ladies apparel," says Lauren Sizeland, V&A's director of business development and licensing.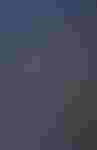 Other heritage brands exhibiting at BLE include the Science Museum (called the NMSI), the Natural History Museum, The Museum of London, The Royal Horticultural Society and The Royal Parks, which debuts this year with an interesting proposition. Heather Carr, brand and product development manager at The Royal Parks, explains: "This brand encapsulates the eight different royal parks and what their millions of visitors do in them. Outdoor activity is our speciality." Some 37 million people visit the parks (most of which are in London) each year for a variety of reasons, from tending allotments to jogging, reading, sports, eating and drinking.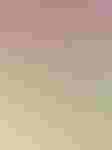 There is no design or art archive, so Royal Parks has worked with a design consultant to create seasonal surface patterns that can be used with the Royal Parks logo and applied to products. The first T-shirt licensee already sells products on site. Talks are under way with dining, outdoor eating, clothing, accessories and gifts companies, and BLE will be an opportunity to promote the brand to other partners.
"We want to inspire people with what the Royal Parks brand is all about, explain the identity and demonstrate the clear space between us and other similar brands," says Carr.
BLE will host at least 57 art and design exhibitors this year. One to watch is Belgian-born designer, Dominique Vari, who left a successful career in marketing to launch a distinctive design brand of her own called Wild About Words. It's a versatile concept using words, type and colour to form stylish and witty images that are instantly appealing, but also respond to closer inspection. The brand is distributed as a card range published by CardMix and is available as a print range.
"I use my computer mouse as an artist would use a brush," she says. At Brand Licensing Europe, Vari will demonstrate how Wild About Words can be implemented across different products and categories, in particular for fashion partners.
Later this year, she will launch another collection called Rubies in the Dust. It celebrates women's love affair with fashion, but with a twist, by using discarded materials and packaging to create recycled frocks. CardMix will launch a card range in May.
Subscribe and receive the latest news from the industry Article
Join 62,000+ members. Yes, it's completely free.
You May Also Like
---