Top 125 Global Licensors 2011
Top 125 Global Licensors 2011
License! Global is now researching its exclusive Annual Top 125 Global Licensors Report, the most widely read and publicized study in the retail and brand licensing industry. 
The Top 125 Global Licensors report, along with the Top 25 Licensing Agen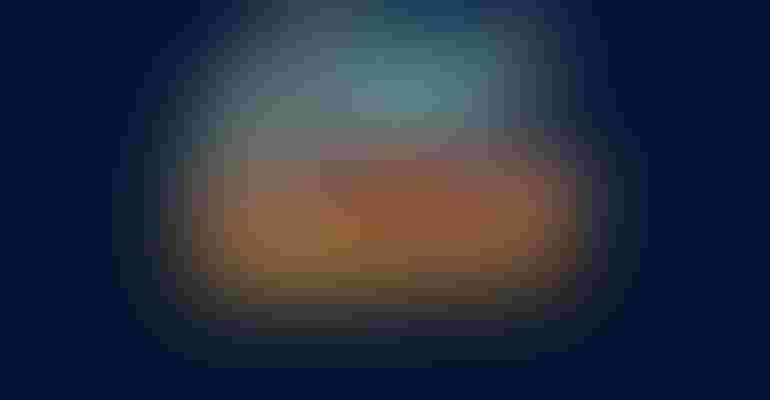 The annual Top 150 Global Licensors report ranks the retail sales of licensed merchandise from the world's most powerful brands, spanning all consumer product segments. 
Check out the top 25 licensors from the report below and then download the full list to learn about each of the 150 companies. Also, be sure to subscribe to our newsletter to stay up to date on the latest news for our 2020 list.
1. DISNEY CONSUMER PRODUCTS 
$28.6B (NYSE: DIS)
www.disneyconsumerproducts.com
2. ICONIX BRAND GROUP 
$12B (NASDAQ: ICON)
www.iconixbrand.com
3. PHILLIPS-VAN HEUSEN 
$8.7B (NYSE: PVH)
www.pvh.com
4. MATTEL 
$7B(NASDAQ: MAT)
www.mattel.com
5. WARNER BROS. CONSUMER PRODUCTS 
$6B (NYSE: TWX)
www.warnerbros.com
6. MARVEL ENTERTAINMENT 
$5.6B
www.marvel.com
7. NICKELODEON CONSUMER PRODUCTS 
$5.5B
 www.nick.com
8. SANRIO 
$5B (OTC US: SNROF) (WHOLLY OWNED SUBSIDIARY OF SANRIO CO., LTD.)
 www.sanrio.com
9. MAJOR LEAGUE BASEBALL 
$5B (E) (PRIVATE) 
10. THE COLLEGIATE LICENSING COMPANY 
$4.3B (PRIVATE/TOTAL COLLEGE MARKET–CLC INSTITUTIONS AND NON-CLC) 
www.clc.com
11. THE CHEROKEE GROUP 
$4B (E) (NASDAQ: CHKE)
https://apexglobalbrands.com/
12. HASBRO 
$3.7B (NASDAQ: HAS)
www.hasbro.com
13. RAINBOW 
$3.5B (PRIVATE)
www.rbw.it
14. GENERAL MOTORS 
$3.5B (E) (NYSE:GM)
www.gm.com
15. NATIONAL FOOTBALL LEAGUE 
$3.25B (E) (PRIVATE) 
16. DREAMWORKS ANIMATION 
$3B (E) (NASDAQ:DWA)
17. LUCASFILM 
$3B (E) (PRIVATE) 
www.lucasfilm.com
18. NATIONAL BASKETBALL ASSOCIATION 
$3B (E) (PRIVATE) 
www.nba.com ; www.nbastore.com
19. PENTLAND BRANDS 
$3B (E) (PRIVATE) 
20. WESTINGHOUSE 
$2.8B (NYSE: WAB)
 www.westinghouse.com
21. FERRARI 
$2.7B (PRIVATE)
www.ferrari.com
22. ELECTROLUX 
$2.5B (PRIVATE) 
www.electrolux.com/LICENSING
23. THE POKÉMON COMPANY INTERNATIONAL 
$2.5B (PRIVATE) 
http://WWW.POKEMON.COM
24. CARTOON NETWORK ENTERPRISES 
$2.4B (NYSE: TWX)
www.cartoonnetwork.com
25. MGA ENTERTAINMENT 
$2B (E) (PRIVATE)
www.mgae.com

Disney Consumer Products once again ranked as the No. 1 global licensor reporting $28.6 billion in retail sales of licensed merchandise worldwide in 2010, up from $27.2 billion in 2009. DCP's Toy Story franchise, influenced by box office success and merchandise demand for Toy Story 3, was the most dominant property of the year at retail generating $2.4 billion in retail sales. DCP believes that Cars 2 could have a similar impact in the marketplace this year.
DCP's retail sales do not include Marvel Entertainment, a wholly owned subsidiary of Walt Disney Company, reported separately. Marvel generated worldwide retail sales of licensed merchandise for 2010 of $5.6 billion, up from $4.9 billion in 2009, earning the licensor the No. 6 spot in the annual ranking. Marvel has two major theatrical releases and merchandising programs this summer blockbuster season for Thor and Captain America with two more scheduled for 2012–The Avengers and The Amazing Spider-Man.
Iconix Brand Group ranked No. 2 with $12 billion in retail sales in 2010, up from $9 billion in 2009, reflecting in part the acquisition of the Peanuts property as well as the continued success of its DTR programs, international expansion including Iconix China, and joint venture with Madonna, MG Icon and development of the Material Girl brand.
Rounding out the top five global licensors are: No. 3 Phillips-Van Heusen, which reported $8.7 billion in retail sales based on its international expansion programs for Calvin Klein, Izod and Van Heusen brands as well as Tommy Hilfiger for eyewear, jewelry, fragrance and home products.
No. 4 Mattel reported $7 billion in retail sales of licensed merchandise for its portfolio of iconic brands that include Barbie, Hot Wheels and new tween/teen property Monster High.
No. 5 Warner Bros. Consumer Products reported $6 billion in retail sales based on its Harry Potter franchise for which the last feature film will hit theaters in July, Looney Tunes, including a new TV series, plus a major commitment to the DC superheroes with Green Lantern hitting theatres in June and Batman planned for 2012, and new TV series.
Subscribe and receive the latest news from the industry Article
Join 62,000+ members. Yes, it's completely free.
You May Also Like
---