The World of Peppa Pig Keeps Growing
The World of Peppa Pig Keeps Growing
To honor Peppa Pig's 20th anniversary, the brand is expanding location-based experiences so young kids can have more exhilarating explorations outside.
Peppa Pig Play Cafe in China.
Hasbro
At a Glance
Get Outside with Peppa Pig 

Plunge into Peppa Pig's World 

More to Enjoy and More to Look Ahead To 
The classroom is a magical place where minds broaden, ideas are exchanged and skills are mastered. However, not everything can be learned at school. In fact, new adventures and experiences made outside of classroom walls help nurture children's desires to discover and grow their understanding of the world they live in on a day-to-day basis. And as Peppa Pig— a Hasbro intellectual property (IP) and leading preschool brand — expands her global presence, she will continue to encourage children to get both feet wet when jumping into new adventures. 
Nearly 20 years ago, the English animation studio — Astley Baker Davis — created the Peppa Pig character for an animated television series to help preschoolers enhance their understanding of their own world through the experiences of Peppa. Since then, her character has helped young children across the globe foster friendships and emotional skills and amplify their curiosity. 
"As the most-demanded kids' television show across all streaming platforms in the U.K., and with 1.7 billion hours of ʻPeppa Pig' content on YouTube watched globally in 2022 alone, the power of Peppa is undeniable," says Marianne James, vice president, EMEA and Asia licensed consumer products, Hasbro.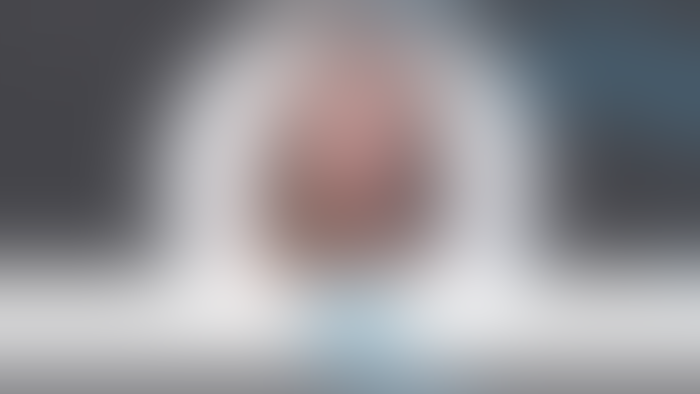 Marianne James, Hasbro
Now that Peppa Pig's 20th anniversary is on the horizon, the brand is producing a variety of new location-based experiences (LBE), such as aquarium activities, additional theme parks, immersive interactions and live shows, to create opportunities for young children to explore the world around them.
Get Outside with Peppa Pig 
Seeing that Peppa Pig doesn't hesitate to take on an outdoor adventure, she launched her first standalone theme park in Florida back in 2022 with Merlin Entertainments. 
Located a few steps away from the LEGOLAND Resort, the park is designed to give young fans the unique opportunity to simultaneously build memories with their families and favorite animated characters. At the park, children can enjoy activities in "just-my-size" playscapes, like the Muddy Puddles Splash Pod, George's Tricycle Trail, Peppa Pig's Balloon Ride and the Pirate Island Sand Play. 
With much success behind the Florida theme park and to help celebrate the brand's 20th anniversary coming up in 2024, new locations are beginning to break ground and are set to open in Texas and Günzburg, Germany in the spring. These parks are important to Hasbro's Peppa Pig because the interactions, rides and play areas help children stimulate different areas of their brain, promote their confidence, increase overall happiness and gets them moving.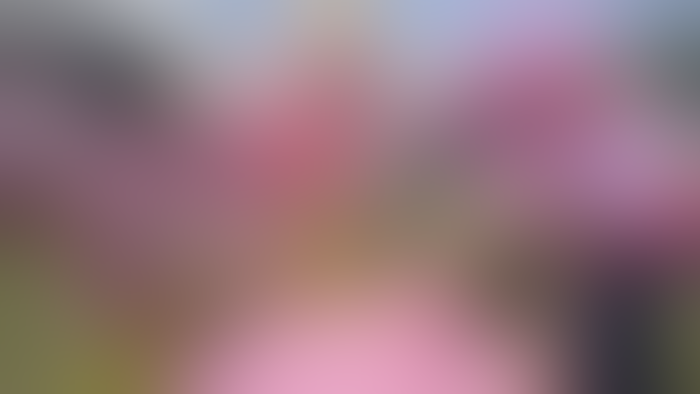 Groundbreaking of the Peppa Pig theme park in Texas
But being outside isn't the only activity Peppa Pig enjoys. As a matter of fact, one of Peppa's favorite things to do is splashing and swimming. So, this past summer, Peppa Pig joined forces with Sea Life in Arizona and Sea Life in Thailand to launch "Join Peppa on her Aquarium Adventure!" to get ahead of celebrating her anniversary and show children just how much discovering they can do and fun they can have with water. 
In this distinctive experience, Peppa Pig takes kids on a journey through the sea to learn about colorful sea creatures, such as a Bicolor Angelfish, and teaches them how to stay safe in the water. As the children explore the mysteries of the sea, they also have the opportunity to create Peppa-themed ocean friendship bracelets and enjoy various other games.
Plunge into Peppa Pig's World
Along with aquariums and theme parks, Peppa Pig is inviting children to step into her world through immersive experiences. For instance, in August, she partnered with London's Natural History Museum to transform the heart of the museum into Peppa Pig's Discovery Platform. 
In it, little ones are able to learn about Peppa Pig's love for the planet and why dinosaurs are her brother George's favorite animals. Fans can also choose their own book to enjoy story time with Peppa, get creative with themed coloring and activity sheets and draw their own dinosaur in the craft zone. By showing kids her own world, appreciation for the planet and George's admiration for dinosaurs, Peppa encourages kids to take care of their own world and value the beautiful and different environments that come along with it. 
There is nothing like the moment when you meet your hero or heroine for the first time, and it's an especially magical moment for children," says Matt Proulx, vice president, global experiences, partnerships and music, Hasbro.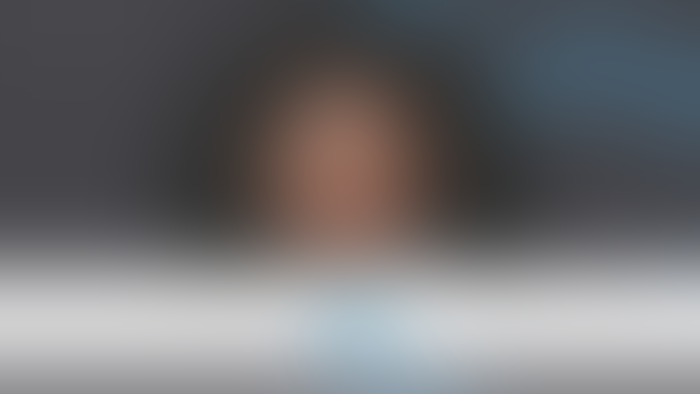 Matt Proulx, Hasbro
Another immersive experience young children can look forward to is the new Peppa Pig's Surprise Party, and it is also set to be launched in the spring. With support from a licensing agreement with Immersive Everywhere (IE), Peppa Pig's Surprise Party will be the first preschool entertainment property in the U.K. to enter the immersive sector with a captivating and theatrical storyline. 
"We have been incredibly excited about working alongside IE and their team," says Proulx. "The company is truly best in its class in being able to imagine how Peppa Pig's world can come to life through a different medium and deliver a one-of-a-kind immersive storytelling experience."

More to Enjoy and More to Look Ahead To 
Kids can continue to find joy with Peppa in a variety of other ways, like the Peppa Pig Afternoon Tea Bus in London, Peppa Pig World at Paulton's Park, U.K. and a new pipeline of television content that includes A-list talent in 2024. And through the expansion of Peppa's location-based experiences, she will make her way to tour Spain in 2024 for her live show, "The Adventures of Peppa Pig." With stops in A Coruña (Palacio de la Ópera), Barcelona (Teatre Coliseum), Granada (Auditorio Palacio de Congresos), Madrid (Teatre La Latina) and Zaragoza (Palacio de Congresos), children and their families will be able to see PEPPA PIG from a new perspective and join in the exciting adventure.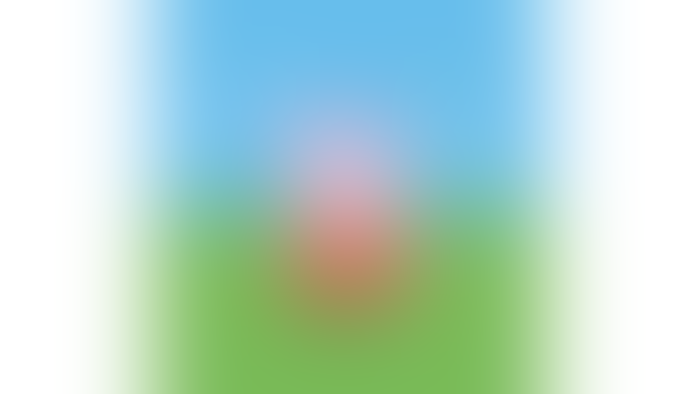 Peppa Pig
Come Play with Peppa
If you are a company that is interested in collaborating with Peppa Pig and the rest of her friends and family at Hasbro, you will be able to find them at New York Toy Fair 2023 (Sept. 30-Oct. 3). They will be located at Chelsea Industrial, which is a short walk away from the Jacob Javits Convention Center. The team will also be showcasing new Peppa Pig toys, like tabletop playsets that feature new themes and play patterns. Companies will also be able to find the Peppa Pig and the Hasbro squad at Brand Licensing Expo 2023 in London (Oct. 4-6). And as Peppa Pig's 20th anniversary quickly approaches, the team will be sharing teases of new content and fashion collaborations and partnerships people can look forward to. 
All in all, Peppa Pig is calling preschoolers to bring out their inner explorer and helping them develop into curious, caring and courageous individuals. And with more help from partnerships and licensees in creating location-based and immersive experiences, fashion collaborations and engaging toys, Peppa Pig is confident that she can get little ones around the world to embrace life's adventures. Let's jump in!
Subscribe and receive the latest news from the industry Article
Join 62,000+ members. Yes, it's completely free.
You May Also Like
---