Central Perk Coffeehouse Opens Doors
Central Perk Coffeehouse Opens Doors
Coffee shop inspired by "Friends" to open for business in October.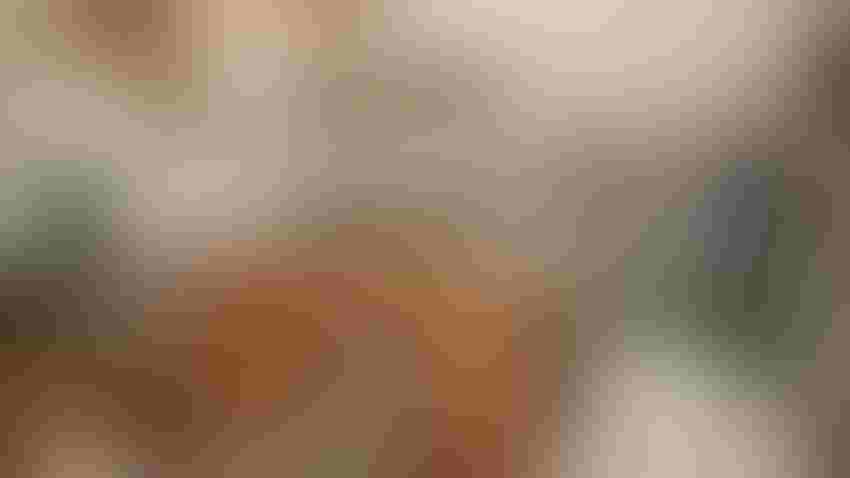 Central Perk Coffeehouse Back Bay, Boston, Mass.
Warner Bros. Discovery Global Themed Entertainment, Central Perk Coffee Co., CenPer Holdings
Warner Bros. Discovery Global Themed Entertainment with Central Perk Coffee Co. and CenPer Holdings has announced the debut of Central Perk Coffeehouse in the Back Bay neighborhood of Boston, Mass. opening in October. Nestled within a Newbury Street brownstone, this coffeehouse is inspired by the "Friends" hangout.
"Central Perk was far more than just a coffee shop; it stands as a living testament to the enduring legacy and adoration that fans hold for 'Friends,'" says Peter van Roden, senior vice president, Warner Bros. Discovery Global Themed Entertainment. "Central Perk Coffeehouse perfectly balances the modern and nostalgic, providing a contemporary atmosphere, complemented by food and beverage offerings that celebrate the iconic series. We are beyond thrilled to welcome fans from around the world to Boston, where they can savor a delicious cup of coffee and create new and lasting memories with their friends."
Channeling the show, the inaugural Central Perk Coffeehouse is a fully functioning coffeehouse that has been brought to life by a team of food, beverage and design experts, including Top Chef and James Beard Award Winner, Tom Colicchio, and New York architects, Glen & Co.  With a menu that boasts a wide variety of coffee and food options, in a setting that is modern yet reminiscent of the familiar coffeehouse from the TV show, Central Perk Coffee Co. includes two outdoor patios and a streetside parklet. Inside, the Orange Sofa room, inspired by the Central Perk couch, and surrounding area are also available.
"We are incredibly excited that the world-class city of Boston will be the home of our new Central Perk Coffeehouse," says Joe Gurdock, president, chief operating officer, CenPer Holdings. "Newbury Street and the city's Back Bay neighborhood are treasured gems, known and admired around the globe. We are so fortunate to have found the ideal first location for this concept. We can't wait to open our doors and join the amazing collection of retailers in the community and neighborhood. We look forward to welcoming locals and fans alike to come in daily to create their own stories in this new updated space with a great cup of coffee and fantastic food!"
A blend of past and present, the 2023 Central Perk Coffeehouse is accompanied by a fresh updated logo and brand identity. Its exclusive logo is being revealed initially in the Boston location and on a new capsule collection of exclusive Central Perk Coffee Co.-themed apparel, drink and kitchenware, as well as collectibles, all available for purchase at the Newbury Street coffee shop and online at CentralPerk.com. The Company's six original coffee blends, in various formats (ground, whole bean and compostable capsules), are also available at the Boston location or online either as an à la carte purchase or as a customizable coffee subscription. Customers can also purchase all six coffee blends on Amazon.
"Friends" debuted in September 1994 and ran through May 2004, and in 2020, HBO Max (now Max) reported that "Friends" was its most-watched show since it moved to their platform from Netflix. Like any entertainment medium, "Friends" has aged. So has its fan base, with a YouGov Omnibus survey finding that 81% of those between the ages of 35-54 say they have watched episodes of the show. However, 72% of those between the ages of 25-34 have watched it, and 52% of those between 18-24 have watched. Nearly seven out of 10 Americans have watched the show (69%). This intergenerational fondness has allowed the show to stay in the cultural discourse and, therefore, in the licensing arena.
The Harvard Business Review reported, "Nostalgia, by heightening feelings of connectedness, reduces people's desire for money, says a team led by Jannine D. Lasaleta of the Grenoble School of Management in France. In one experiment, nostalgic feelings increased people's willingness to pay for desired objects. In another, participants who were asked to draw pictures of coins drew them 10% smaller after writing about a nostalgic event. Inducing warm feelings about a cherished past could bring big benefits for those seeking to part consumers from their money, the researchers say."
With a new "Friends" experience with a modern twist, Warner Bros. Discovery is both catering to "Friends" fans, as well as creating an entirely separate licensable brand out of Central Perk coffee. By modernizing a classic, some could argue that some of the nostalgia that brings in sales is lost. Others may argue that a refresh allows new fans to step into the world of "Friends" tangentially, giving them a brand and concept to love before they venture into the original IP. This licensed venture falls into the location-based experiences trend yet does so with a new twist not often seen in the licensed consumer product space. Follow License Global for updates.
Subscribe and receive the latest news from the industry Article
Join 62,000+ members. Yes, it's completely free.
You May Also Like
---