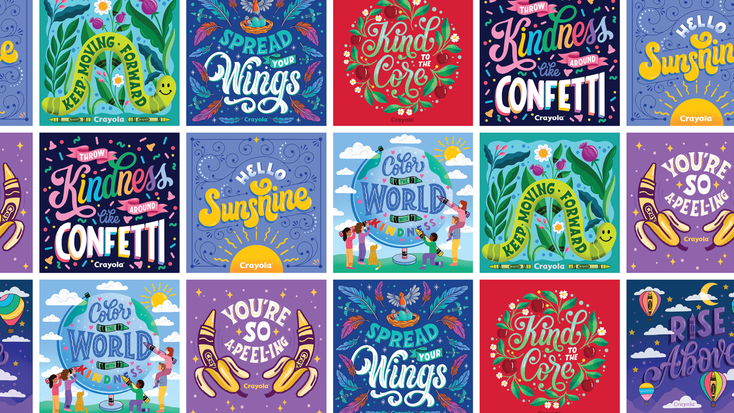 Colors of Kindness artwork
Crayola
At A Glance
Crayola, a brand evolving

How Crayola extends its business with The Colors of Kindness campaign

Crayola, Ronald McDonald House partnership
For over a century,
has been empowering children to express themselves through art and explore life through a more colorful lens. Founded in 1903 by Edwin Binney and Harold Smith, Crayola started to produce non-toxic chalk and crayons for children in Pennsylvania. It was a gift to the community from the founders, who had already made fortunes in the chemical and color industries. Edwin's wife and retired schoolteacher, Alice Binney, pushed them to continue solving problems in America's schools. She was the reason behind the first antiseptic, dustless chalk, which won an award for best invention of the year at the 1903 World's Fair in St. Louis. She also urged them to create the first inexpensive, non-toxic art tool for children, leading to the Crayola brand known worldwide today. The Crayola name itself was coined by Alice Binney, who combined the French words for clay (craie) and oil (ola). The brand's mission was to help parents and teachers raise creatively alive kids, and it has been doing that in increasingly exciting and innovative ways ever since.
Today,
Crayola continues to evolve the brand through education enrichment programing and promoting creativity in classrooms through new initiatives like the Crayola Creativity Week, first piloted in 2022 set of content for schools and classrooms to embrace creative teaching and learning. The program provides free content, including celebrity speakers, and has already reached millions of kids and hundreds of thousands of teachers.
"Infusing creativity and the arts into the learning curriculum helps children learn faster and retain information better," says Warren Schorr, senior vice president, business development, global licensing and experiences, Crayola. "If you're trying to teach the solar system to kids, and you just talk at them, they're not going to learn as fast or retain as much vs. if you say, 'Hey, take out a piece of paper and draw the solar system.'" "But, if you say, 'We're going to make a diorama of the solar system and make it to scale,' now they're learning at a completely different level. This project-based creative learning is important for helping children become creative leaders for tomorrow's workforce"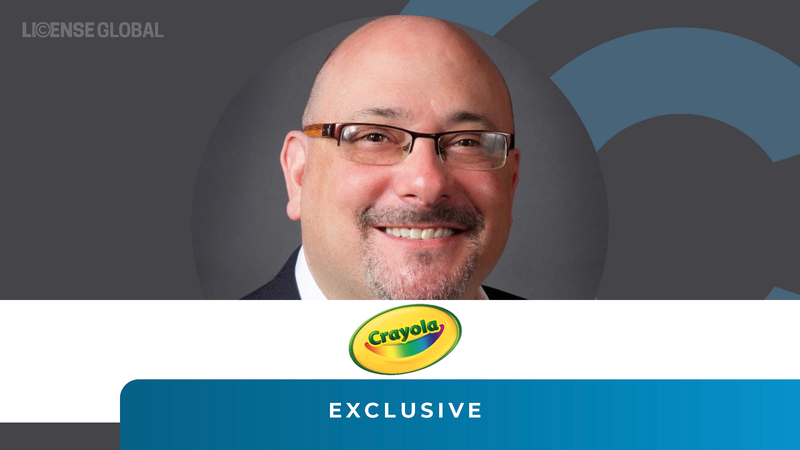 Crayola Crayons: The Colors of Kindness
But Crayola's innovation goes beyond just the classroom. Schorr also shared how the brand is licensing itself in meaningful ways to
and reach new audiences. During the pandemic, Crayola's research team discovered parents wanted to teach their kids about emotional intelligence skills, particularly kindness. This led to the launch of the Colors of Kindness 24-count box of crayons, where Crayola's everyday colors were renamed around kindness attributes. Crayola also introduced four new colors with names to complement the 20 renamed colors. Taking that emotional intelligence campaign even further, the brand released a coloring book that helps kids think about acts of kindness and engage their parents in dialogues about kindness. Launched at Licensing Expo 2022, the
now benefits from licensed consumer products created in partnership with 27 licensees.
"What we're doing is a perfect example of what the licensing model brings to an organization and how it can extend a business," says Schorr. "We've gone from crayon boxes and coloring books to 27 different licensees which run the gamut of licensed categories from apparel, home décor, publishing and toys. We already have two retailers committed to bringing the Colors of Kindness Program to their floors."
Crayola's innovative approach to promoting creativity and emotional intelligence sets it apart from other brands. Nowhere is this more evident than in the brand's latest extension, Crayola Flowers, which is rooted in giving back and will launch for the summer back-to-school period this year.
"Crayola Flowers takes the concept of acts of kindness and goes one step further," says Schorr. "We will announce a huge variety of nonprofit partnerships beginning this back-to-school season. Crayola Flowers will create custom tailored fundraisers and web shops for each. The objective is to create fundraisers where each flower recipient is encouraged to participate in the fundraiser and pay it forward, with the funds raised from this cascading fundraiser benefiting families and children.
Along the way, every purchase of flowers is three acts of kindness. You're giving flowers to another person, supporting sustainable flower growers in another country and raising money for a nonprofit. We have an incredible array of activation against this program, launching with a big takeover event in New York."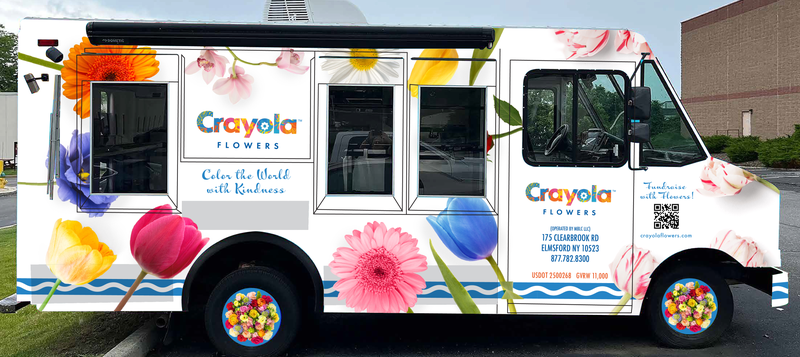 Crayola Flowers Truck
Part of the nonprofit campaign is the Crayola Flowers Truck, set to be displayed at
before heading out across the country to spread the message of kindness and drive the fundraising work further.
"Our objective is to establish the program and further extend it through promotions, sponsorships and collaborations," says Schorr.
While discussing the strategy behind the flower initiative, which is deeply rooted in a fascinating personal journey we'll share another time, Schorr highlighted how the brand has some fairly unique equity attributes that drive its success in licensing.
"In addition to our equity in color and creativity, Crayola's brand equity is rooted in mom trust and a commitment to innovation," says Schorr.
Based on the core equity of parental trust, the Crayola brand has the consumer's permission to extend into new categories. Having done so with care and authenticity with the first licensed product in children's health and beauty, a bath crayon, the brand now holds a leading position in children's health and beauty. With that careful stewardship of color, creativity, mom trust and innovation, Crayola continues to grow into a licensing powerhouse, not through quantity but through curation and consideration.
"What started with a bath crayon is now a huge range of bath play products, and we are the largest brand in the bath play area that continues to grow," says Schorr. "We are also the No. 1 flosser for kids. We're a top toothbrush for kids. We are now the No. 3 bandage in units, according to NPD data. Earlier this year, we launched our first glitter-infused sunscreen to help kids with sun safety and this is a category with lots of room for growth. Additional initiatives for this year's licensing show also includes new program extensions in toy, publishing and stationery/social expressions. Leading the way will be an array of co-branded partnerships with known toy brands followed by the launch of a Crayola branded licensed preschool toy business. Publishing continues to be an important growth factor for us because publishing is also content and allows us to continue to advocate for creativity in children's lives, either through storybooks or activity books. So, we have a variety of powerful partnerships, and that business continues to grow. And, of course, stationery and social expressions where we are a powerhouse brand."
From the creation of non-toxic dust-less chalk to the numerous non-profit organizations and initiatives – such as the Crayola Colors of Kindness charity event in partnership with Ronald McDonald House at Licensing Expo – a flower business, retail touch points, licensed consumer programs and, of course, its impact on the emotional intelligence of children, Crayola is a brand that has far exceeded its original brief and continues to evolve, producing more and more meaningful engagement with every idea.
Watch:
Warren Schorr, senior vice president, business development, global licensing and experiences, Crayola speaks on the power of the brand and its licensing program at Licensing Expo.
Read more about:
Subscribe and receive the latest news from the industry.
Join 62,000+ members. Yes, it's completely free.
You May Also Like
Loading..