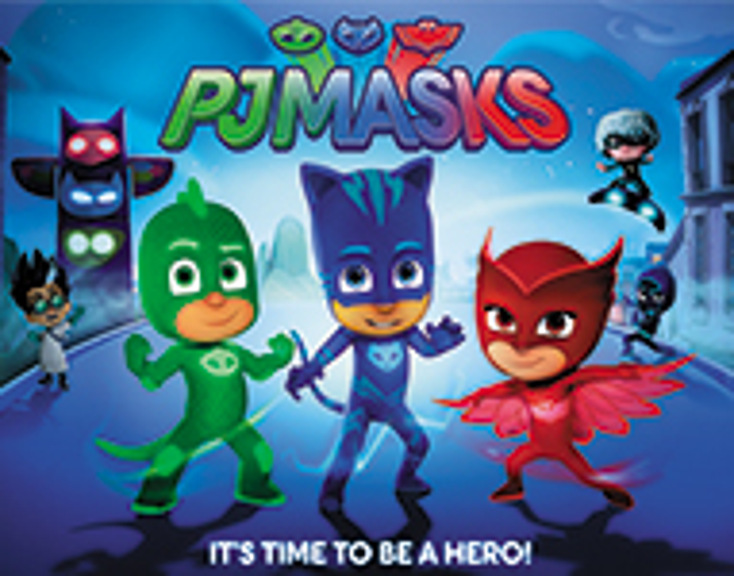 There is a huge lineup of exciting new shows at this year's MIPJunior. Here are a few standouts that also offer potential opportunities in brand licensing.
While the kids' entertainment business continues to evolve, one key factor remains the same–there is no shortage of new programs in development. As broadcasters and OTT executives gather for the annual MIPJunior event Oct. 3 and 4 at the Hotel Martinez in Cannes, France, more than 1,000 programs and projects will be offered in the kids' screening library.
In addition, several top executives from Hasbro, Nickelodeon and YouTube, along with
License! Global
, will highlight programs and speakers across the two-day event. (See "LastWord: Future Trends in Licensing".)
Under the guidance of newly appointed chief executive officer Janet Hsu, Saban Brands will take on the French Riviera with a slew of entertainment properties include "Power Rangers: Dino Charge," "Popples," "Cirque Du Soleil–Luna Petunia," "Emojiville," "La Banda" and "Digimon," as well as "Julius Jr."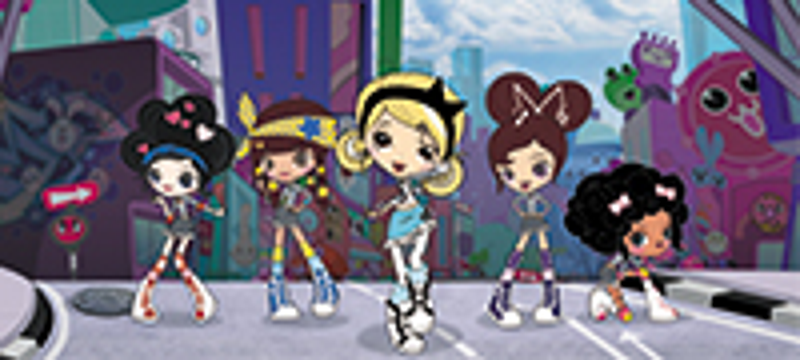 Now in its 22nd season, "Power Rangers"
delivered a full season of episodes this past August. The next season of the evergreen series will roll out in early 2016 in the U.S. on Nickelodeon, followed by an international rollout soon after. The series is also extending to the big screen–in partnership with Lionsgate, Saban Brands will bow a feature film based on the franchise in January 2017.
For this fall, global master toy partner Bandai America has further supported the property with a brand-new toy line, as well as themed merchandise from hundreds of other brand licensing partners.
Classic 1980s property "Popples" is being re-imagined in Saban Brands' new animated comedy series. The show, a Netflix original series for kids, will be made available exclusively on the streaming video platform worldwide this fall.
Spin Master is on board as the global master toy licensee, and product will hit market as early as December, with more to follow in additional categories and across more retail channels in 2016. Additionally, Komar has signed on as Saban Brands' U.S. pajama partner for the series and will launch its range of girls' sleepwear next year.
"Cirque Du Soleil–Luna Petunia," a preschool property, is also bowing on Netflix. Eleven 22-minute episodes will premiere this fall, and Saban Brands will kick off a full franchise rollout including a comprehensive consumer product line, digital content and possibly a live tour.
In partnership with Jakks Pacific, Saban Brands is also showcasing at MIPJunior "Emojiville," a multi-platform property. Originally announced as a web series, the show received such support at Licensing Expo that it converted its strategy to include a full television series, set to launch in 2017. Jakks Pacific will support the property with a robust range of products and toys, as well as digital and mobile extensions.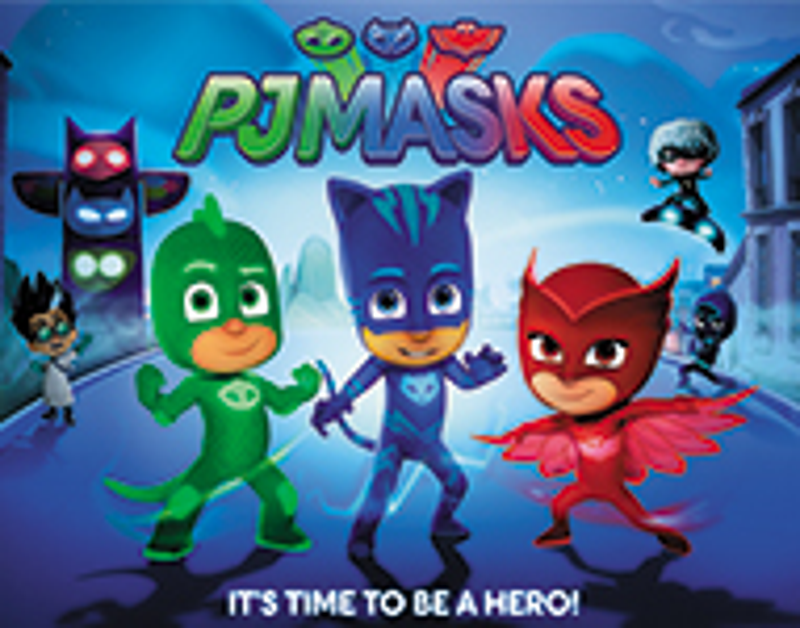 Saban Brands has partnered with Univision and Simon Cowell's Syco Entertainment to launch "La Banda," a music-based reality entertainment competition that premiered last month on Univision. The series has already received the green light for season two, which will air in 2016.
Saban Brands' "Digimon Fusion" is the sixth installment of the "Digimon" franchise. The series premiered in the U.S. on Nicktoons in March and internationally in France (Canal J), Germany (Yep), Turkey (Kidz TV) and additional markets worldwide. New distribution deals for season two include Lagardere (France), FOUR (New Zealand), Dreamia (Portugal), MBC (the Middle East), with others in the pipeline. The series is also available on-demand worldwide on Netflix.
Last but not least, Saban Brands' "Julius Jr." concluded its second season run in August, with a blockbuster season finale that included Grammy award-winning singer Sheryl Crow, who, in addition to lending her voice talent, also recorded an original song for the show. Internationally, following placement on Disney Germany, Frisbee in Italy and Disney EMEA, "Julius Jr." is continuing to make its mark with a variety of new distribution deals including Lagardere (Tiji Russia), ATV Turkey and season two placement with TF1 (TFou) in France, ETV South Africa and Turner U.K. (Cartoonito).
Viacom International Media Networks will be at MIPJunior with another mix of animation and live-action series. Leading the toon parade is "Shimmer & Shine," a preschool series following the magical adventures of fraternal twin genies Shimmer and Shine as they create unintentional chaos while attempting to grant wishes for their human best friend, Leah. "Shimmer & Shine" debuted on Nickelodeon U.S. in August.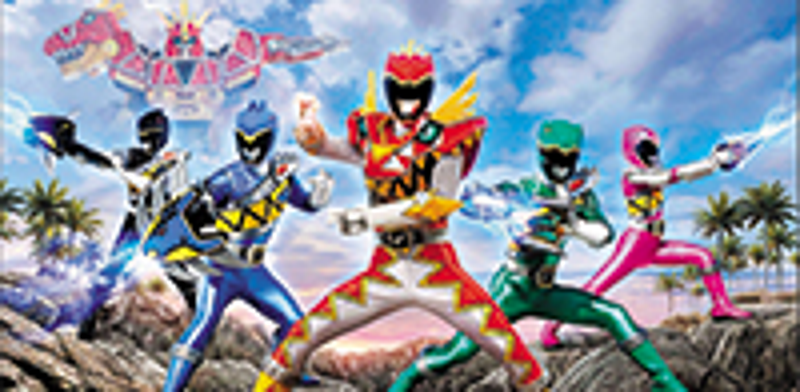 Heading VIMN's live-action offering is new sitcom "Game Shakers." Created by Dan Schneider, the series centers on two seventh grade girls, Babe and Kenzie, who, after creating a wildly successful mobile game app, "Sky Whale," start a Brooklyn-based company called Game Shakers. The series debuted on Nickelodeon U.S. in September.
eOne's latest offering, "PJ Masks," also made its U.S. debut in September on Disney Channel and Disney Junior. Based on French author Romuald Racioppo's imaginative picture book series
Les Pyjamasque
s, the series will make its French debut on France 5 later this fall. "PJ Masks" tells the story of three young friends who transfer into their dynamic superhero alter egos­­­–Catboy, Owlette and Gekko–when they put on their pajamas at night and activate their animal amulets. Together they embark on action-packed adventures, solving mysteries and learning valuable lessons along the way.
eOne handles global distribution and licensing of this boy-skewing series, and will be launching a full consumer products campaign to complement the show.
From a boy-skewing series to a girl-skewing series, DHX Media has something for the ladies. Commissioned by Network Ten, "Kuu Kuu Harajuku," is a series that echoes the unique style and magic of the original "Harajuku Girls," with animated characters Love, Angel, Baby and Music forming HJ5, a band fronted by their inspirational leader G. Super talented though the girls might be, every gig is interrupted by a fantasy-driven wild card before a single note is played. Angry aliens, no fun politicians, invading creatures and cute monster pets all get their turn at stopping the girls. But G and her friends never give up–the result is a collision of cultures and a kaleidoscope of music, fashion and style.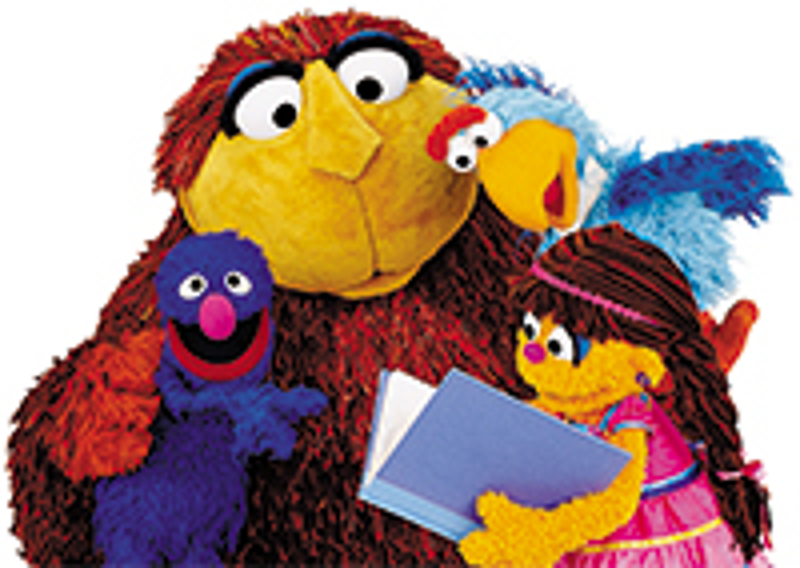 MIPJunior sees the return of another classic after an even longer break as Sesame Workshop announces the return of "Iftah Ya Simsim," the Arabic version of "Sesame Street," after a 25-year absence. The new series is the first production by Bidaya, the Arabic language children's education media joint venture between Sesame Workshop and Mubadala Development Company, and began airing on national TV channels across the Gulf Cooperation Council the first weekend of September.
Education is also very much at the forefront of the thinking at TV PinGuim. The Brazilian kids' producer has just announced the start of development for "PingPong," a series aimed at introducing preschoolers to literacy and music. Commissioned jointly by Canada's TVO and TV Quebec and Discovery Kids Latin America, the series is currently in development, with delivery slated for the end of 2016.
Also currently in development and slated for a 2016 delivery from Germany's m4e is "Julio Bunny." Based on the popular Italian children's books by Nicolette Costa, the series finds Julio Bunny and his friends Tommy Mouse, Sally Snail, Iggy Hedgehog and Katie Goose experiencing new things and emotions in an adult-free, kid-friendly world filled with gentle creatures busy with everyday life that invites kids to bring their own life experiences to each episode and marvel at how Julio and his friends are just like them.
French animation producer Xilam will be at MIPJunior launching another animal-centric series–but this time a live action documentary. "If I Were an Animal..." is described by the company as the first wildlife documentary written as fiction and told by kids, for kids. Each of the episodes will take the audience inside the life of one particular animal species, adopting the point-of-view of the "animal child" and his family as they start to grow up, learn the ropes and, of course, play around. The story of each animal will be narrated by budding child explorers, making it easy for kids everywhere to identify.
MIPJUNIOR CONFERENCE HIGHLIGHTS
Three keynotes and a licensing panel will highlight the MIPJunior seminar program.
The "360° Approach of Licensing," moderated by Tony Lisanti, global editorial director,

License! Global

, will feature Andrea Carpenter, senior director global content strategy and distribution, Home Entertainment and New Media, Mattel, U.K., and Céline Georges, marketing manager, retail, kids properties rights and international development, TF1 Licences, France. It will take place on Sunday, Oct. 4 at 11:15 a.m. at the Hotel Martinez.

Hasbro's Stephen Davis, executive vice president and chief content officer, will deliver the opening MIPJunior keynote on Oct. 3 at 4:45 p.m., focusing on the company's transformation into a 360-degree entertainment provider.

Nickelodeon's content president Russell Hicks and hit-maker Dan Schneider ("Game Shakers," "Sam & Cat," "iCarly," "Victorious," "Henry Danger," "Drake & Josh," "Zoey 101," "The Amanda Show") will discuss what gives a program the potential to be a global phenomenon on Oct. 4 at 11:45 a.m.

YouTube's global head of family and learning, Malik Ducard, will address new opportunities for producers and creators to engage kids and families on Oct. 4 at 4 p.m.
For the complete two-day conference program, visit
.
Read more about:
Subscribe and receive the latest news from the industry.
Join 62,000+ members. Yes, it's completely free.
You May Also Like
Loading..