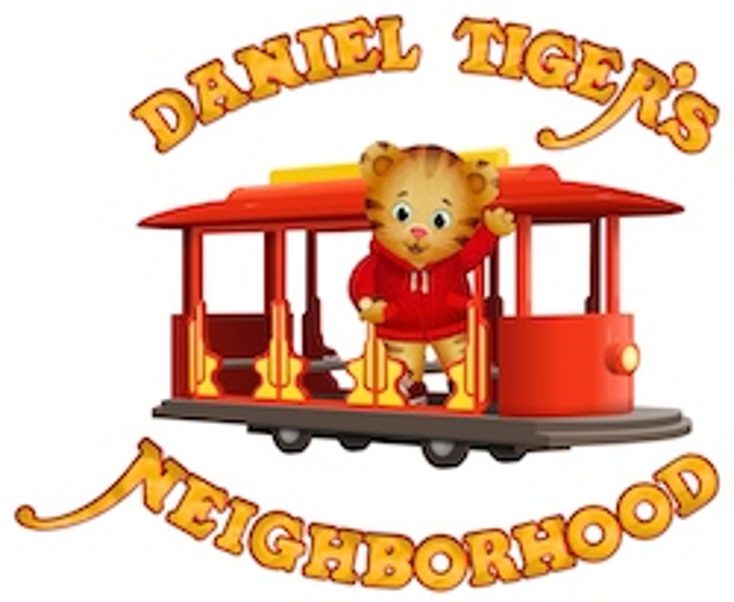 After holding more than 40 meetings at Licensing Expo 2016, the children's animated series is ready to soar with prospective licensees.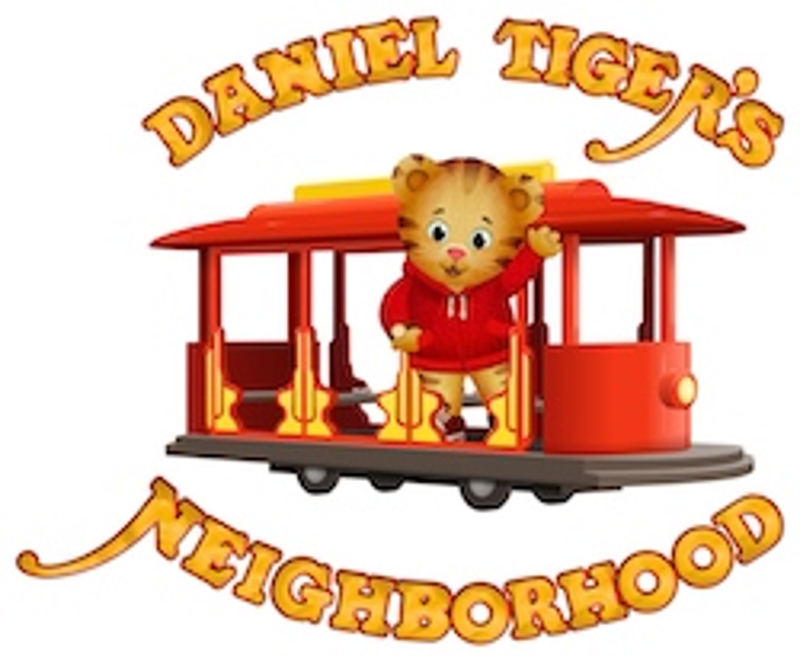 Both The Fred Rogers Company and Out of the Blue are no strangers to Licensing Expo, having attended the show since the series' launch and meeting multiple partners, prospective licensees and buyers throughout the years.
License Global
spoke with Paul Siefken, vice president, broadcast and digital media, as well as Meghan Burke, senior manager, marketing and licensing, Out of the Blue, to discover the history of the brand, its success and their overall experiences at Licensing Expo.
To read the highlights from this article,
.
Can you tell me about how you launched the licensing program for "Daniel Tiger's Neighborhood?"
Can you tell me about how you launched the licensing program for "Daniel Tiger's Neighborhood?"
Paul Siefken: We started developing the series in 2007 with Out of the Blue Enterprises as our production partner. We also brought them on to represent us as our licensing agent and, as a result, they're intimately familiar with the property and have been invaluable in terms of knowing it and being able to introduce and support "Daniel Tiger" with all of our potential and current licensees. And, because we work together every day, it has allowed us to all be one mind when it comes to the licensing business.
Meghan Burke: We strategically launched "DTN's" licensing program as an exclusive for Toys 'R' Us in fall 2013.  The exclusive launch of product included figures, plush and playsets from master toy partner, Jakks Pacific.  Following the successful rollout at TRU, we expanded distribution to meet growing customer demand and to introduce additional product categories and formats.
How has licensing helped drive the success of "Daniel Tiger's Neighborhood?"
PS: Even though we started working together in 2007, the program didn't premiere on PBS Kids until 2012, so a lot of time went into making sure the program was contemporary and meaningful to today's children while still representing the legacy of the original "Mr. Rogers' Neighborhood" and that has been a key thread in the licensing success of the program.
In our opinion, "Daniel Tiger" comes with an inherent element of trust and importance in a lot of parents' lives because of its relationship to "Mr. Rogers." What we need to do then is live up to that trust and earn that sense of value with "Daniel Tiger," so we work very hard with each of our licensees to make sure they understand how important that trust is to us.
Once licensing comes into play, children can connect with Daniel and other characters on the show, as well as the lessons they represent in a real way, which strengthens the trust and messages we try to convey every day in the program.
Have you secured any deals since Licensing Expo? Or are any deals currently in negotiation as a result of the show?
PS: Yes, we're close to signing a few deals that were definitely helped by our presence at Licensing Expo. The process of working on deals with licensees is not based on a single meeting and being at the Expo is extremely helpful to have the chance to meet face-to-face as well as have the opportunity to see licensees interact with one another.
The meetings that we were able to take the show were super valuable, not only for existing licensees and keeping up on the status of current and future product, but also in developing opportunities for new deals in new categories.
Are there any particularly innovative licensing deals you've made for the series?
PS: One of the things that we feel is innovative, and maybe the better word is advantageous, is the fact our licensing program is driven by our partnership with Out of the Blue, who is also our production partner. Knowing they have that sense of importance and ownership to a certain extent with where the property is going feels like it helps it to stand out a bit.
In terms of product, Simon and Schuster is our publisher and they have done an amazing job with the "Daniel" books that have come out. The books started with episodics, but they really looked at the key messages of "Daniel Tiger" to come out with a number of specialty lines, including a feelings line that explore the emotional part of the show. The fact that Simon and Schuster is able to recognize the range of emotions in "Daniel Tiger" and create books that can then speak to that in the physical world, I think is really innovative and smart.
How long have you been exhibiting at the Expo?
MB: "Daniel Tiger's Neighborhood" has been a feature at Licensing Expo since 2012.
How has exhibiting at Licensing Expo helped you grow your brand?
MB: It has provided us with a platform to meet with prospective partners, and helped us to secure partners in key categories, which has ultimately led to expanded category and product offerings.  It has also allowed us to meet with existing licensees to provide brand updates and to collaborate on programming tie-ins, retail efforts and cross promotional opportunities.  Finally, with more and more retail buyers in attendance year-over-year, it has been a great way for us to get in front of buyers, to share property updates with them as well, in an effort to help our existing partners with their retail efforts.
How many meeting did you hold on site? About how many deals do you expect to come out of those meetings?
We held approximately 40+ "Daniel Tiger"-related meetings on site this year, which includes prospective licensees, existing partners and buyers. As a result, we expect five to 10 new deals to close by the end of 2016.
Highlights from this article include:
"Daniel Tiger's Neighborhood" premiered on PBS Kids in 2012.

The licensing program was launched in fall 2013 as an exclusive for Toys 'R' Us.

Jakks Pacific is "Daniel Tiger's" master toy licensee.

"Daniel Tiger's" publishing partner, Simon and Schuster, has created a number of specialty lines, including a feelings line that explores the emotional part of the show.

The brand held more than 40 meetings on site this year.

Of those meetings, Out of the Blue expects five to 10 new deals.
Subscribe and receive the latest news from the industry.
Join 62,000+ members. Yes, it's completely free.
You May Also Like
Loading..