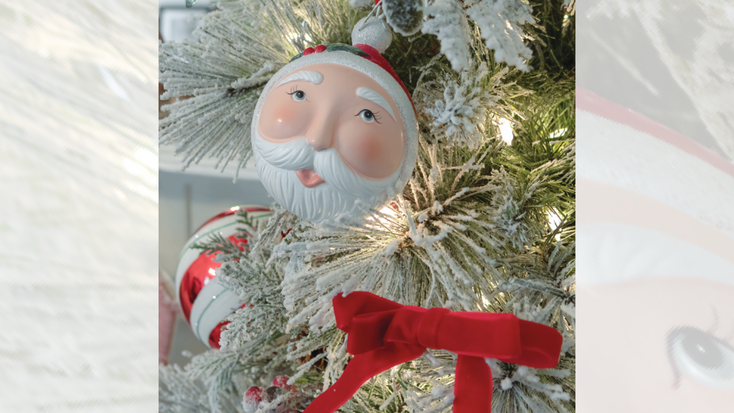 At A Glance
More about the HGTV and National Tree Company holiday collection.

How people focused on their homes during the pandemic and how HGTV shifted business to meet those needs.

What's next for the HGTV brand in the home category.
The holiday season is undoubtedly the most decorative time of the year, both indoors and out. Many people get their decorating inspiration from
. So, it's not surprising that HGTV Home, a member of the
family of brands, collaborated this year with National Tree Company, an industry leader in seasonal holiday décor, on a wide range of holiday ornamentation.
The HGTV Home Collection includes an assortment of artificial trees, wreaths, garlands and home accessories in eight holiday themes that can be mixed or matched to suit any style. 
Carolann Dunn, vice president, consumer products and licensing, Warner Bros. Discovery, spoke to License Global about how the HGTV National Tree Holiday Décor partnership came about. 
"It was really the perfect timing as we were in the process of expanding the HGTV Home brand in the seasonal and holiday category, and National Tree was looking to build its business," says Dunn.
"We did a ton of research and met with a lot of the players, and what really attracted us to National Tree Company, besides its leadership position in holiday decorating, was the quality and craftsmanship. The HGTV Home Collection of holiday décor is exquisite, and we were truly wowed by the depth and quality of the product range." 
Spreading the Holiday Tidings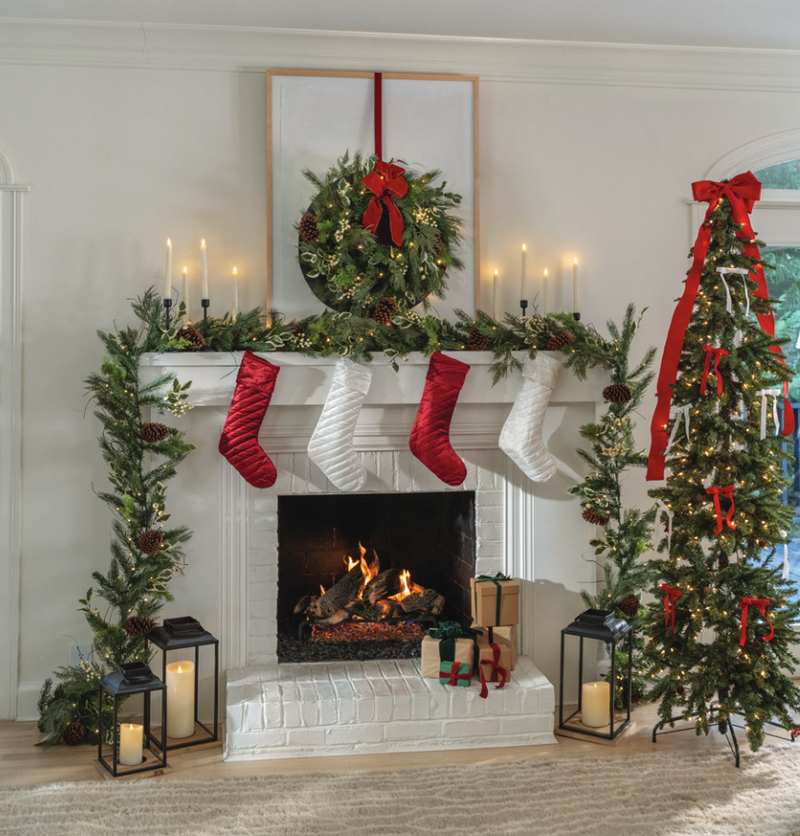 To promote the new products, Warner Bros. Discovery is focusing on consumer advertising. 
"The custom ad campaign focuses on adding cheer to your home during the holidays in innovative ways using our trend collections," explains Dunn. 
The campaign launched across websites, social and streaming platforms in early November.  
Dunn says it was essential to promote the product line directly to HGTV's superfans and deliver an on-brand and editorial campaign that inspires customers to use the products to enhance their homes this holiday season. 
As a high-end retail partner, National Tree fits in well with Warner Bros. Discovery's overall licensing strategy. 
"Our mission at HGTV Home is to create exciting, impactful brand extensions that take our lifestyle IP to the next level," says Dunn. "And similarly, with Warner Bros. Discovery's overall licensing strategy, we always want to make sure we're working with the best-in-class licensees, selectively and strategically, to build long-term partnerships that bring the fans closer to the brands they love through products, services and experiences. The National Tree Company partnership does just that; it's a natural extension to HGTV, fueling the brand love and offering consumers a vast assortment of on-trend holiday products inspired by popular holiday themes that will appeal to all styles, so there is truly something for every household." 
The Domestic Economy 
During the pandemic, people focused more on their homes – both through home improvement projects and decorating. That's a trend Dunn believes will continue, despite some of the challenges the marketplace faces. 
"During the pandemic, we saw a lot of home and backyard projects done, and there was an uptick in our licensed product business as well," says Dunn. "The economy is tough right now, but I do think that people will continue to invest in their homes and transform their living spaces in ways that can be cost-effective and impactful – from a fresh coat of paint and rearranging furniture to tidying up spaces and adding pops of color through decorative accessories. HGTV is a brand that inspires, teaches and motivates consumers to transform their homes, whether it be through big or small projects. Even small changes make a big difference in the home." 
National Tree has been in the holiday décor business, making quality and innovative Christmas trees, wreaths, garlands and other holiday items under their own brands for over 60 years. But Dunn says the HGTV Home Collection is National Tree's first lifestyle license. 
"The HGTV Home Collection will build upon their legacy by expanding into new categories and product formats that leverage our design expertise and inspire and motivate consumers to take holiday decorating to a new level," says Dunn. "The line offers a wide variety of design aesthetics to cater to every HGTV fan." 
Variations on a Theme 
The collection includes a core line of artificial greenery and trees accompanied by eight distinct collections of décor. Each set leans into its own aesthetic, including Swiss Chic, Holiday Romance, Boho Flair, Christmas by the Sea, Champagne Wishes, Black Tie Christmas, Nostalgic Traditions and Cozy Winter. 
"As a brand, HGTV is representative of many different design aesthetics, so instead of focusing the product line on just one, we worked to design a program that would allow the customers to pick and choose what trend collection feels the most like them or mix and match across multiple to create a holiday statement completely their own," says Dunn. "The products are meant to inspire customers to find what décor speaks to their own home style." 
Beyond the Holidays 
Dunn says there are plans to expand the HGTV Home Collection into other categories that are organic and natural extensions of the brand. 
"I'm thrilled to share that we will be expanding soon in bed, bath, storage and organization, as well as lawn and garden next year," she says. 
In other Warner Bros. Discovery news earlier this year, Food Network star, Molly Yeh (from Girl Meets Farm), launched her first kitchenware collection exclusively at Macy's, which
License Global featured in its August issue
.
"We have an exciting future filled with many great opportunities, and now that we've teamed up as one company, Warner Bros. Discovery, I'm excited to tap into their best-in-class team and take our lifestyle brands to new heights." 
This article featured in December's issue of License Global, which contained The Influentials Report, The Global Toys Report and an exclusive interview with Universal Products & Experiences has dropped. Read it now! 
Subscribe and receive the latest news from the industry.
Join 62,000+ members. Yes, it's completely free.
You May Also Like
Loading..