Kellogg's … Gr-r-reat! For Licensing
Kellogg's … Gr-r-reat! For Licensing
Kellogg's is a household brand and continues to expand its collab portfolio. License Global speaks to David Lee about his career path and highlights from some of his favorite collaborations.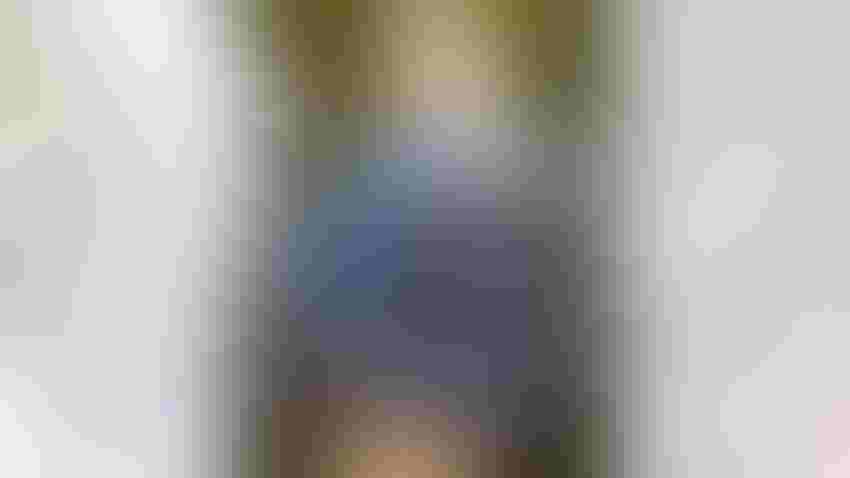 Kellogg's x LeSportsac
Kellogg's
At a Glance
What is the most challenging part of licensing?

Is food and beverage different from other properties in terms of licensing?

How to identify key licensing partners.
Kellogg's has been around since 1894; with such a rich legacy, its licensing portfolio continues to spawn interesting collaborations and sometimes unexpected products. David Lee, senior director, global licensing and cultural marketing, Kellogg's, spoke with License Global about his career path, and shared highlights from some of his favorite collaborations.
License Global: Can you share a bit about your background and how you got to where you are?
David Lee: I started my career in management consulting; I focused on sales and marketing strategies and managed several mergers and acquisitions. I'd say this is kind of how I cut my teeth.
How did you end up in the licensing area?
I didn't plan it. Before I came to Kellogg's, I had led Molson Coors strategic initiatives there. One of my recommendations on how to modernize marketing was to use licensing more effectively and efficiently to reach hard-to-reach consumers. Leadership then asked me to create a new marketing function where licensing was an important part of the transformation. It was fun; it was really an amazing journey.
What do you think is the most challenging part of being in licensing?
Educating new stakeholders. Licensing is easy to misunderstand and make quick assumptions about what it is not. Licensing was not taught in my schools and not all organizations participate in licensing. So, smart new brand managers may be unfamiliar with the concept of licensing, the unique partnership structure, the processes, the route to market and the strategic value it brings. For example, discussing a simple concept like an inexpensive branded T-shirt could reduce the entire industry to being simple, not sophisticated and it might be unclear how useful licensing is to a brand. Initial impressions can diminish licensing strategic value when, as we know, the right partnership can have incredible strategic value. We need to help all our stakeholders on our collective journey.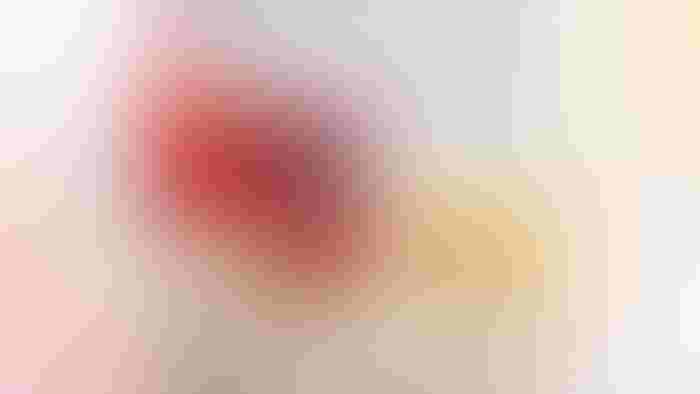 Kellogg's Funko Pop! Pringles Can
What are some recent collaborations you're excited about?
One recent breakthrough collaboration was for the Eggo Eggnog, our waffle-inspired liqueur. This collaboration with Sugarlands Distilling Company resulted in quite the media frenzy with over a billion impressions. The brand wanted to give parents and grownups a unique way to "L'Eggo" of holiday stress. The brand collaboration came about because parents say that they like to enjoy their waffles during the evening "me time" after the kids have been put to bed. The product was an immediate hit. Tons of earned media, fantastic sell-through. More and more alcohol distributors wanted it across the country. With such breakthrough success, a lot of new partners have come forth asking if they could collaborate with the iconic brand.
So, we're currently looking at ways we can tell more great, authentic stories for Eggo. We recently launched a Pop Tarts Coffeemate Coffee Creamer with Nestle. This product launch created a lot of buzz, even months before the launch. The unique flavors of Pop Tart's Brown Sugar and Cinnamon toasted pastry comes through in the coffee creamer itself.
And last year we launched the Rice Crispy Treats Coffeemate Coffee Creamer with Nestle as well. Nestle has been a wonderful partner where we've got several of our brands in the portfolio in different categories from chilled milks with Froot Loops to nutritious shakes with Froot Loops and Frosted Flakes. Our Kellogg research and development team are fantastic. They're able to bring out the uniqueness of our culinary expressions and bring them to light.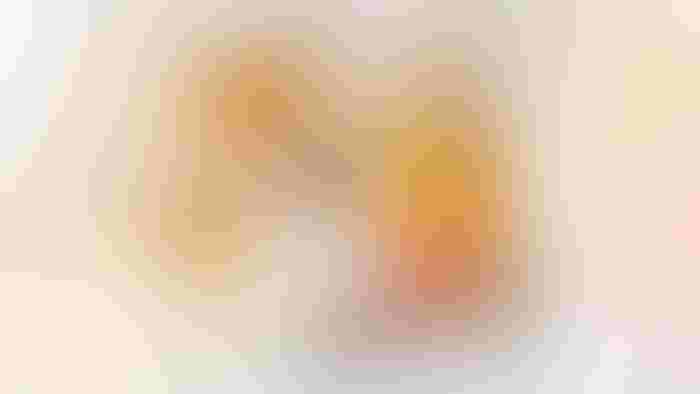 Kellogg's Eggo Eggnog
Never miss the latest brand licensing news, market trends, and in-depth analysis from License Global. Sign up to receive the License Global weekly newsletter.
What are some of the most-promising collaborative directions that you'd like to pursue?
We love lifestyle collaborations. They can tell a wonderful story. Shoes are a great example. First, our target consumer care about their kicks and we as brands care about what our consumers care about. Second, shoes can tell a wonderful story. Different shoes can tell a different story, be it in sports, fashion, music, art, or gaming. Different kicks are a great way to tell a unique story, one that's different from the last that perfectly fits a specific brand.
We recently had a successful collaboration with PUMA for Tony the Tiger's 70th birthday and the Year of the Tiger. The collaboration featured two historic shoe styles, one blue suede and the other orange tiger striped. We also launched a line of apparel including unique tiger-stripe lined hoodies and tees. This came about with the help of our agency, Joester Loria Group. The collaboration made total sense given Frosted Flakes strong association with middle school sports and how much the brand resonated with parents through nostalgia.
We were thrilled to work with the amazing team at PUMA. Together we integrated everything from bicoastal launches, bringing Tony the Tiger himself to spend a day at the New York City flagship PUMA store, integrating digital social strategy and having a wide team of fashion influencers. We're thrilled at how organic and how culture-forward our launch became.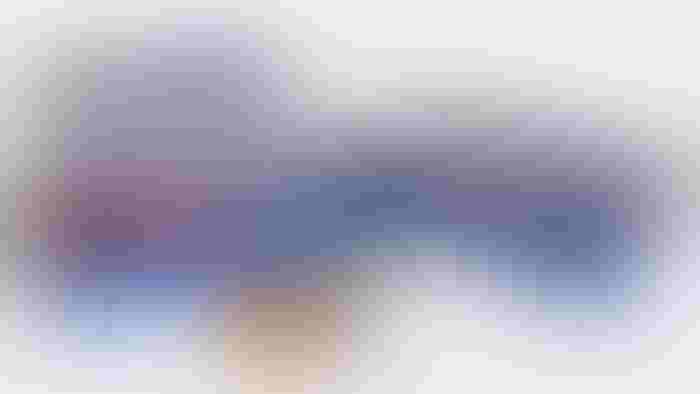 Kellogg's x Influencer Box
Do you feel that food and beverage is different from other properties in terms of licensing?
With food and beverage, it's less about the new and more about the heritage. New food and beverage brands don't have decades of vintage assets, historic storylines, long-standing location provenance. These are the areas that make food and beverage brands nostalgic, romantic and interesting.
So, food and beverage is a little different from entertainment. For example, when the newest Disney property gets released, perhaps a movie with characters that have never been seen before, there's a massive, coordinated launch at retail with toys, apparel, collectibles, etc. For food and beverage, if you have a new brand, it'll take at least 20-plus years to have a chance at a retail interest to be mass licensed. A great example was Blue Moon beer. It took over 20 years for buyers to be interested in apparel for the brand. I know because Blue Moon was one of my brands when I was in the alcohol industry.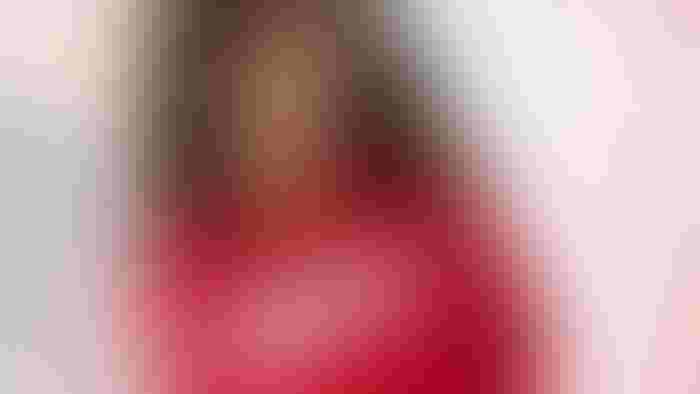 Kellogg's Cheez-It Sweatshirt
Kellogg's began in 1894. What role does nostalgia play for Kellogg's specifically?
Nostalgia resonates strongly with not only our young consumers because of the point around differentiated stories I just mentioned, but it's also resonating strongly with older consumers who have decades of experience with these brands. Especially as kids. We remember sharing bowls of Frosted Flakes or Froot Loops at a real simple kitchen table or popping Pop Tarts or Eggos into a toaster as a kid. Nostalgia brings us back to a simpler time, often with feel-good memories. Our brands are doorways to those memories; those trademarks, the brand assets, commercials are all important parts of our brand IP and the value that the brands represent.
What are some of the ways you identify licensing partners and what are some unexpected collaborations that Kellogg's has launched?
Each of our brands have specific licensing strategies that we may try to make come to life. Within that we have frameworks to identify the right category first and then partners within those categories. So, for some brands like Pop Tarts, cosmetics is a perfect fit. It supports Pop Tarts strategic imperatives and cosmetics also fits with our Pop Tarts consumers' personality and lifestyle. When you have a fit for both brand and consumers, I believe we're halfway there. Each brand has uniqueness that is relevant to how we match categories and partners. For example, for food licensing, each of our wonderful foods have their own unique culinary expressions. We want to honor and elevate that uniqueness, whether it's in the food itself, the brand iconography or the rich history each has.
This article was taken from March's Food & Beverage issue of License Global. Click here to read more.
Subscribe and receive the latest news from the industry Article
Join 62,000+ members. Yes, it's completely free.
You May Also Like
---