Going Behind the Deal: Ella's Kitchen Enters into First Licensing Partnership with 'The Very Hungry Caterpillar' Collab
Going Behind the Deal: Ella's Kitchen Enters into First Licensing Partnership with 'The Very Hungry Caterpillar' Collab
Collaboration will see baby food brand create a "Very Hungry Caterpillar" range of baby and toddler snacks. License Global sat down with Zoe Batt, product manager, Ella's Kitchen, and Charlie Donaldson, joint managing director, Rocket Licensing, to get the inside scoop on how the partnership came about and why the brands are so well aligned.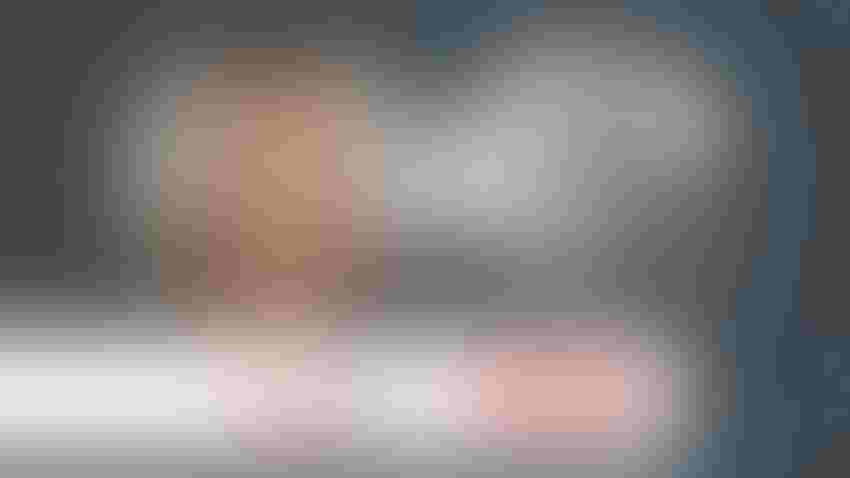 Zoe Batt, product manager, Ella's Kitchen, and Charlie Donaldson, joint managing director, Rocket Licensing
Ella's Kitchen has made its first foray into the licensing space, launching a range of snacks for little ones based on Eric Carle's "The Very Hungry Caterpillar." The products, including Butterfly Pops and Oaty Biccies, come in sweet and savory flavors and are inspired by the different foods that the famous caterpillar eats throughout his journey of metamorphosis.
The company was set up in 2006 by Paul Lindley OBE, who started creating healthy and tasty recipes for his daughter, Ella, as an alternative to what was available to buy at the time. 
Zoe Batt has a background in product design and project management, joining Ella's Kitchen in 2017, where she is the product manager for baby snacks. Part of Zoe's remit is to identify growth opportunities within the portfolio. "We're predominantly known as a wet brand," she says. "We were the first company to come to market with a convenient pouch solution for babies, and we've evolved into snacking from there. We do well in baby finger food with our Melty Sticks range but have had a real challenge in toddler snacking." 
Insight carried out by the Ella's Kitchen team discovered that as they get older, children want more autonomy and choice over what they are eating. "When parents are choosing snacks for their little ones, it is so important that the little ones love them, and we know that our partnership is going to appeal to little ones by delivering play and fun using such a well-known character," says Batt. "We saw this as an opportunity to do something different. Looking at the nostalgic appeal and the popularity of 'The Very Hungry Caterpillar' across all age ranges, it just made sense."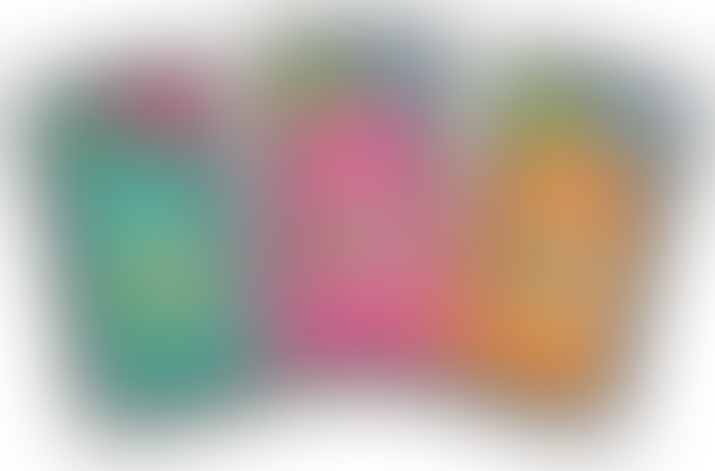 Shared synergies
It's not unexpected, in an industry that heavily relies on contacts and networking, that the relationship between Ella's Kitchen and Rocket Licensing came about through a mutual connection, though Ella's had been on Rocket Licensing's radar for a while, with a view to pairing the brand with "The Very Hungry Caterpillar." Batt adds, "For us, it was definitely about the 'Very Hungry Caterpillar' brand and things started moving pretty quickly once conversations began and we realized the shared synergies the brands had." 
Helping to broker the partnership was Charlie Donaldson, joint managing director, Rocket Licensing, the U.K. licensing agent for "The Very Hungry Caterpillar" and The World of Eric Carle. Rocket has represented "The Very Hungry Caterpillar" since 2012, working with its licensor, Penguin Random House, and Jackie Demaio, licensing director, The Joester Loria Group.  
"It's a real privilege to be working with Ella's Kitchen on this collaboration and we are thrilled that Ella's chose 'The Very Hungry Caterpillar,'" says Donaldson. "The two brands have a brilliant synergy and are both loved, trusted and instantly recognized by parents and little ones alike."  
There is a real nostalgia element for parents, who have all grown up reading the book. In fact, a copy of "The Very Hungry Caterpillar" is sold every 15 seconds and the book has sold more than 54 million copies in total. Earlier this year, it was named the winner of the Best Licensed Promotions Campaign for "The Very Hungry Caterpillar" Meal Box Campaign, with Deliveroo at the 2022 Licensing Awards. 
"When we're setting the overall strategy for our partners, it's all led by the consumer," says Donaldson. "We look at who our consumer is, where they are likely to shop and what they are likely to be buying and work back to potential licensing partners from there. We have around 30 licensees for 'Very Hungry Caterpillar,' many of them focused on infant, baby and toddler products. One of the areas we've always been interested in doing is food, for obvious reasons. There is such a clear connection between the book, the brand and food. It's all about growing up learning through various foods. For us, it was about finding the product that we think will fit." 
The mission for Ella's Kitchen's first licensing partnership is, "Using the famous Hungry Caterpillar to engage little ones in their food through imagination and storytelling. Shape, flavor and packaging will all be inspired by the Caterpillar's exciting journey to become a beautiful butterfly."  
"It's all about the weaning journey and getting little ones to experience new tastes and textures and that's what 'The Very Hungry Caterpillar' book is about," says Batt. "He goes on a taste and texture journey; he explores food and food shapes. When he eats a green leaf at the end and becomes a beautiful butterfly, it's exactly the sensory journey we want little ones to go on, developing a healthy relationship with food."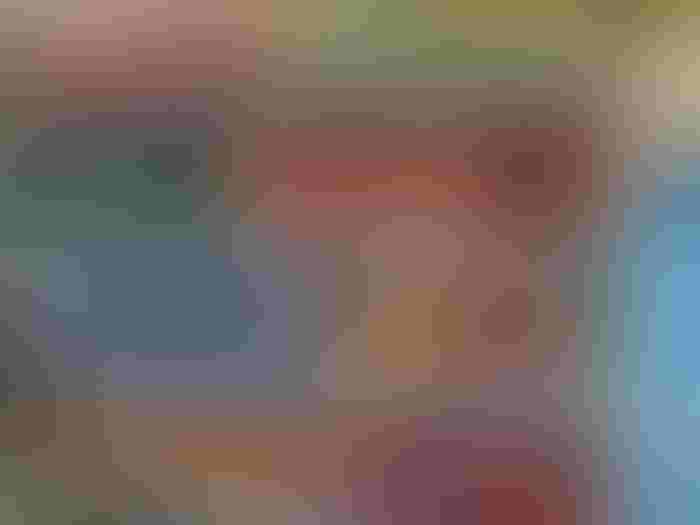 Product development and branding
"In terms of the design and look of the product itself, Joanne Davey, head of product development, Rocket Licensing, worked with Rafaela Prado, Joester Loria Group and Mary Mekarnom, creative director, The World of Eric Carle, Penguin Random House," adds Donaldson. 
It wasn't just as simple as placing "The Very Hungry Caterpillar" logo on existing products, even if that meant taking the brand out of its comfort zone when it came to some of the flavor combinations. "We wanted to make sure all of the products contained the ingredients eaten by 'The Very Hungry Caterpillar,'" Batt explains. "That meant we ended up with products and flavor combinations that we'd never done before. The Butterfly Pops are cherry pie flavor or blueberry cupcake flavor, we also have flavors such as cheese + pickle and tomato + nice green leaf, which are more complex than our usual flavors. It was about the caterpillar's journey and the things that he ate on his journey, not just about putting his picture on the packaging." 
The package was one of the trickiest aspects of the collaboration, explains Batt. "It was a challenge to bring the two brands together, because they both have strong brand identities. We worked hard with Rocket, 'The Hungry Caterpillar' and our design agency, Onimpact, to ensure that the brands work as one and don't jar against each other." 
But why are the two brands so well aligned and how, if Ella's had not dipped its toe into licensing before, did the collaboration come about? "They're the U.K.'s leading baby and toddler food company, so that is a great reason for working with them," says Donaldson. "Their products are organic and their whole ethos is built around little ones growing up having a healthy relationship with food. That was the clear link between the two brands and what made it a really good fit." 
"There is so much affinity between the brands' missions and it's been great to develop products that encourage a foodie adventure for little ones, inspired by the Caterpillar's journey to becoming a beautiful butterfly," adds Batt. "We see this as a long-term partnership and we're going to use it where we feel it's going to add value and where it makes sense for the range."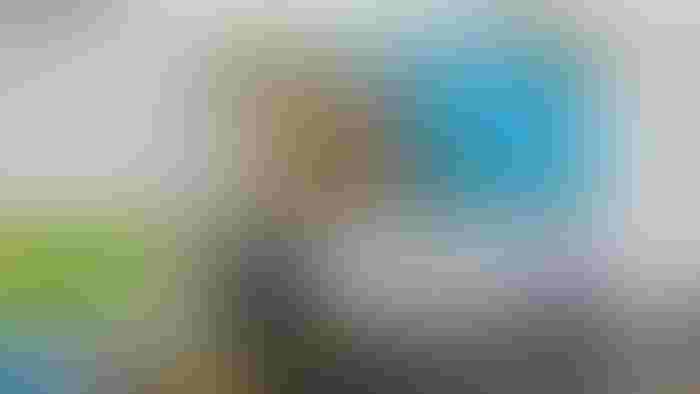 Challenges and opportunities  
With the current cost-of-living crisis in the U.K., Batt highlights how parents are finding it tough at the moment. According to Statista, 57% of families in the U.K. have more than one child, so making money stretch to snack food for kids is a challenge. Ella's Kitchen uses "fun and enjoyment" to maintain brand loyalty and that's where Batt sees a growth area for food brands aimed at kids. "As a premium brand, we have to give parents a reason to stay in the baby aisle and give them a reason to buy into us. It's about offering that fun and play element to our products, giving kids enjoyment when exploring the food." 
The Ella's Kitchen x "Very Hungry Caterpillar" range had an exclusive launch in Asda for eight weeks, with media support which included large billboards, digital posters, online media, sampling, price promotions and point-of-sale displays. Distribution is now rolling out into other accounts including Sainsbury's and Waitrose. 
How has the collaboration been received?
This story was first published in November 2022. Four months on, License Global caught up with Zoe Batt to find out the impact that the collaboration has had on the Ella's Kitchen brand.
"Our sales have been good – with the collaboration strengthening the brand and the toddler snacking range," says Batt. "We had a great launch in Asda and have a great presence there. The floor standing FSDs aren't something we've done before, so that's been an exciting opportunity."
Of course, with new collaborations come plenty of challenges and learnings. How might those affect how a similar project might be approached differently next time?
"Learning how to pull two brands together to work on a pack has been the biggest challenge," continued Batt. "Perhaps next time, more face-to-face collaboration with the brand on the packaging's look and feel would be useful. We think the flavors are really exciting and different from anything else in the aisle. We're waiting for feedback and insights from parents at the moment. We tried to do something new and different with the flavors, and we're continually improving this on the Butterfly Pops.
"We're really excited to keep working with The Very Hungry Caterpillar and we see it as a long-term partnership. There are plans to talk to more parents of toddlers and The Very Hungry Caterpillar will be a big part of that."
Subscribe and receive the latest news from the industry Article
Join 62,000+ members. Yes, it's completely free.
You May Also Like
---