Christine Cool: A Career in Color
Christine Cool: A Career in Color
License Global speaks with Christine Cool, global licensing manager, Perfetti van Melle Group, to explore the history of the Chupa Chups brand and her journey in licensing.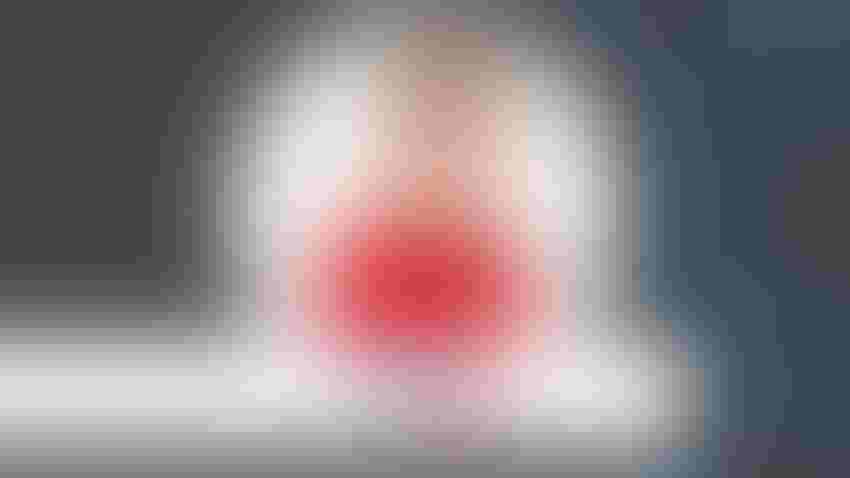 Christine Cool
Perfetti Van Melle
At a Glance
Christine Cool, global licensing manager, Perfetti Van Melle Group, discusses her career.

Learn what's next for the Chupa Chups brand, including its anniversary plans.

See some of the biggest Chupa Chups and Mentos collaborations and what made them so special.
Belgian-Born Christine Cool, global licensing manager, Perfetti Van Melle Group, grew up as a keen linguist with a passion for languages. Following a desire to develop her language skills, Cool satis­fied her urge to travel and a‑ er earning a degree in interpreting, she relocated to Barcelona, Spain.
It was Cool's training as a conference interpreter that saw her offered a job on the international client desk of a Dutch bank, managing relationships for international clients. One client was Chupa Chups, whose management became aware that Cool had a varied international background and offered her the opportunity to manage coordination of group relations and group licensing.
"I really had no knowledge of licensing previously, but understanding firsthand from the founder of the company about how he wanted to grow this business, understanding his vision, helped me to learn on the job," says Cool. "What attracted me to the role was the fact that it was an international job, I love working with different cultures, but also the fact that it was so varied. One moment you can be talking about fashion collabs or sunglasses and the next you're talking about NFTs."
In 2006, Chupa Chups was acquired by Perfetti van Melle, one of the biggest confectionery groups in the world.
"That meant a huge change, because we went from having one precious brand for licensing, to having a whole portfolio of brands, including Mentos, Fruittella, Frisk and Airheads," continues Cool. "So, all of a sudden, this whole range of possibilities opened up a host of licenses that we could develop."
Cool is responsible for the overall global strategy for licensing the brands and identifying which brand it makes sense to start a program, by analyzing the brand, looking at the awareness of the brands, where they are popular and how mature the licensing business is in those markets.
"This is where another fascinating part of my job starts," Cool adds. "Really analyzing the DNA of these brands and seeing how you need to dress them for licensing."
Chupa Chups and the Salvador Dalí Logo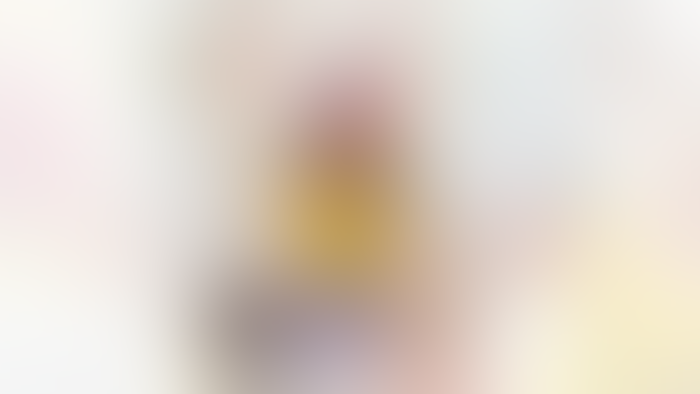 Chupa Chups by Rodnik collection, designed by Philip Colbert.
Chupa Chups was founded by businessman, Enric Bernat, in Barcelona in 1958. Cool describes the several "revolutions" the brand has undergone over the years.
"The initial concept came about with the idea of turning big chunks of candy into an elegant round ball with a stick that enabled you to eat easily without getting messy," says Cool.
Another big change related to how the product was marketed, using large display units in shops and other tools to help the consumer see and pick out their favorite flavor.
"The presentation of the product, the wrapper, all helped the consumer to see a certain color and immediately know which flavor it represented," says Cool. "Then, of course, there is that sexy little logo that Dalí drew, that's never gone out of fashion."
The origin of the name comes from the Spanish word, "chupar," which means "to suck." Chupa Chups' name underwent several incarnations, from GOL (imagine the sweet being a soccer ball and your open mouth the net), to CHUPS in 1960 and then, finally, Chupa Chups, which was inspired by a popular Spanish radio jingle in the late '60s in which a girl sang the words.
"The company realized that there was so much magic to this name. There was like a rock 'n' roll effect in the combination of Chupa and Chups together, so they needed a new logo for that."
An agency was tasked with coming up with a logo and several ideas were presented, none of which really stuck. It was then that the owner of the agency called in a favor from a 'creative friend,' who happened to be Spanish surrealist painter, Salvador Dalí. Less than an hour into the meeting, Dalí had sketched the iconic flower on a newspaper. He also provided the agency with instructions as to the vivid eye-catching colors that should be used. Last, he advised that the logo should sit on the head of the lollipop, almost as if that was the crown of a flower, making it more visible for people when they were picking their lollipop.
"That was certainly very good advice," says Cool. "Because, after all these years, the logo has become world famous. I think it might be fair to say that Chupa Chups is one of most reproduced artworks, perhaps in the world. A lot of that can go down to the Dalí logo."
Never miss the latest brand licensing news, market trends, and in-depth analysis from License Global. Sign up to receive the License Global weekly newsletter.
Chupa Chups and Brand Licensing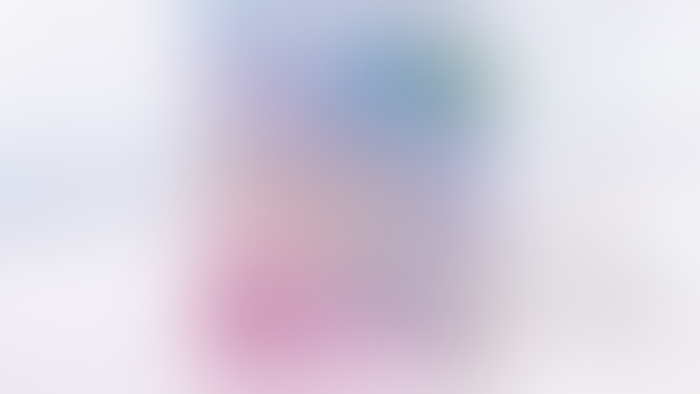 Perfetti Van Melle's Mentos collection, with Sally Hansen.
Brand awareness is huge, with over 100 flavors of lollipop being sold in more than 120 countries. But Cool highlights that consumers have a real affection for the brand too.
"There is an emotional bond with consumers, wherever you talk about the brand," says Cool. "The first thing you get from people is a big smile, and immediately they start thinking about their favorite flavor; it brings back memories from their childhood. So that's a nice playground, when it comes to thinking about how we can license the brand.
"On the other hand, I think the brand has an authentic and iconic shape and identity and that's also something that makes it easy to work with."
Perfetti Van Melle now has close to 200 licensee partners, all of which need to be carefully acquired and managed.
"We go step-by-step because we are a small licensing department," says Cool. "We are well supported by agents who we consider to be our long-term partners, so when we decide to work with a brand, we have already carried out the analysis work, in terms of awareness and where it can be marketed. From there, we speak with our marketing colleagues to get their feeling about developing a licensing program and we try to align the program to that."
With more than 25 years at Chupa Chups behind her, there must be some standout collaborations. Cool shared a few collabs that stood out.
"There are many moments, but I'm particularly proud of the sustainable licensing business that we have created in Japan," says Cool. "We have been building the program for 16 years with Sanrio and this has led to expansion into the South Korean and Chinese markets. I've always particularly enjoyed the original and innovative ways that they have played with the brand. Their gadget culture has seen some really nice interpretations of the brand."
Those markets now account for the largest part of Perfetti's licensing business.
"I'm also grateful for the collaborations that we've done with artists and designers," says Cool. "To see how they have taken our brand, ran with it and gave it a completely new and amazing interpretation that really pushed the boundaries of the IP and its image."
One example is the collaboration between Perfetti's brand, Mentos, and artist, Philip Colbert. The Mentos x The Lobstars collection saw his cartoon lobster characters twist and toy around with Mentos in the 3D, surrealist universe for which the artist is famous. The collection was on show on the fashion catwalk at Brand Licensing Europe in September.
"Speaking about some specific deals," continues Cool. "I liked working on the first Chupa Chups fragrance deal with Coty. That was followed by a collaboration between Mentos and Sally Hansen. It was also exciting to do our first food and beverage launch with Unilever on Chupa Chups ice cream."
Chupa Chups isn't just limited to the 120 countries where it is sold, the product has also been sent into outer space when Russian astronauts at the MIR station took their favorite lollipops with them on their mission.
"They used the sweets to relieve boredom," explains Cool. "Because of the gravity lack they would float about and it was almost like playing 'PAC-MAN' with your hands in space."
Food and Beverage Trends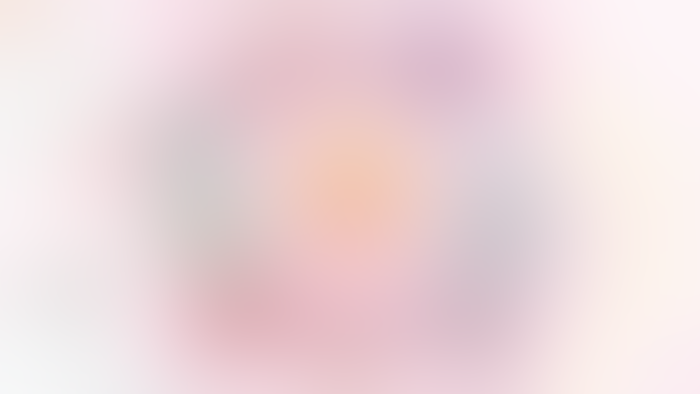 Chupa Chups x Sanrio.
One of the key trends in this space, according to Cool, is the demand for crossovers between food and beverage brands themselves.
"We're seeing this in our core business, where we have just received a massively positive response from our consumers to the launch of Mentos and Fanta," says Cool. "The market wants novelty and if you can achieve that by bringing two trusted brands together, you can really create magic."
On the other hand, what's challenging now, but also very important, is that you have to be really conscious about being engaged with your consumer and bring responsible and sustainable products to market and inform your consumers about what the product is about."
Chupa Chups' Anniversary and Future Plans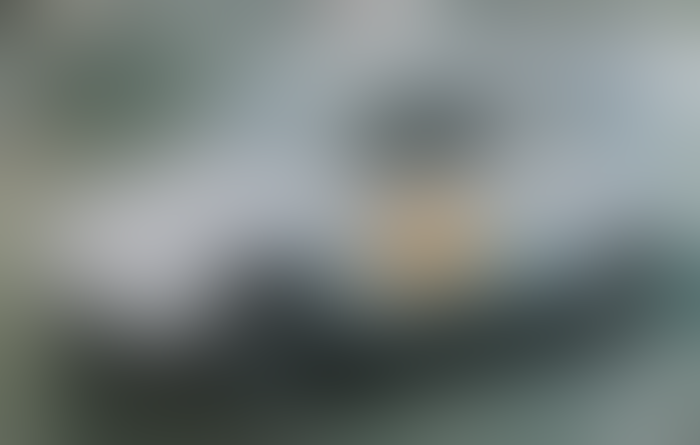 A fleet of 600 Seat cars were used to distribute the Chupa Chups lollipops among 300,000 outlets in Spain, decorated with the logo.
With 2023 marking the 65th anniversary of the brand, it's no surprise that Perfetti Van Melle has collaborations in store for the remainder of the year, the first of which is a plush collaboration with Hello Kitty, with more set to follow as the year goes on.
"There will also be several important food and beverage licenses," concludes Cool. "Our food and beverage business is growing massively at this point, so globally there will be opportunities for Chupa Chups in the dessert, frozen and novelty categories. We're also very excited about the Mentos Jelly drink, our first food and beverage license for Mentos.
"This year will also be very special for me on a personal note because after 25 years of building licensing programs with these beautiful brands, I have decided to step down in my role at the end of April to pursue personal projects. Looking back, all I can say is how massively grateful I feel for getting the opportunity to develop this exciting career and for working with the people that I have come across on this path. For me, licensing is truly a sweet affair."
"On behalf of the team, working with Christine has been a real gift," says Marta Ballestros, global licensing manager, Perfetti Van Melle. "She has dedicated 25 years of her career to licensing and Perfetti Van Melle brands. Her passion, vision, generosity, creativity and contagious joy are unlimited. We could list hundreds of adjectives more, but we couldn't find enough to describe everything we've got from Christine. She has guided us through the amazing world of licensing, being an insatiable source of knowledge and inspiration from which we have been drinking all these invaluable years.
"On a personal note, Christine has been a role model during the past 22 years we have managed the Perfetti Van Melle licensing division together," continues Ballestros. "She has inspired me on a business and personal level with her leadership."
This article first appeared in March's food & beverage issue of License Global.
Subscribe and receive the latest news from the industry Article
Join 62,000+ members. Yes, it's completely free.
You May Also Like
---