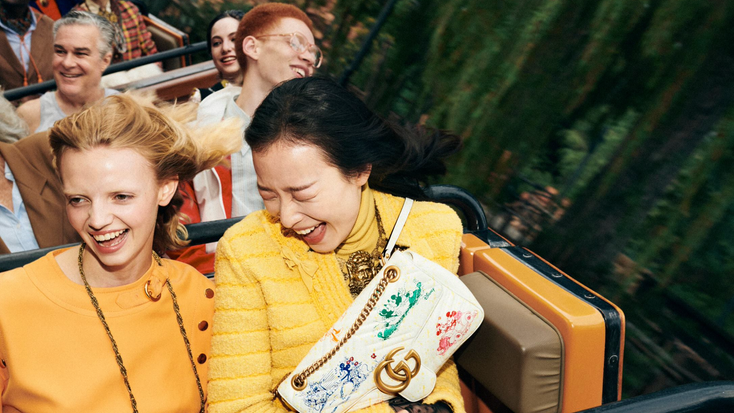 Disney x Gucci promo image.
Disney
At A Glance
The Walt Disney Company's place in the high fashion world.

Disney's high profile collabs: Gucci, Givenchy and more.

How these collaborations come to be.
The Walt Disney Company entered the age of high
fashion after partnering with Marc Jacobs in 2013, one of Disney's first luxury fashion licenses in North America. Little did the team know that the first cropped sweater featuring
would lead to countless global collaborations, headline catwalk statements and usher licenses into the echelons of high fashion brands forever.
Paul Gitter, executive vice president, global brand commercialization, The Walt Disney Company, spoke with License Global to shine a light on the collaborations that are a creative coup for the global entertainment brand.
"When we first began to explore these opportunities, we understood that our consumers had a strong desire to connect with our characters and stories through a bolder, more fashion-forward approach," says Gitter. "We also understood that there was a lot of opportunity to uncover with fellow creators who were true pioneers and the best in their fields. Today, these collaborations allow our consumers
to make elevated style choices with
at the center."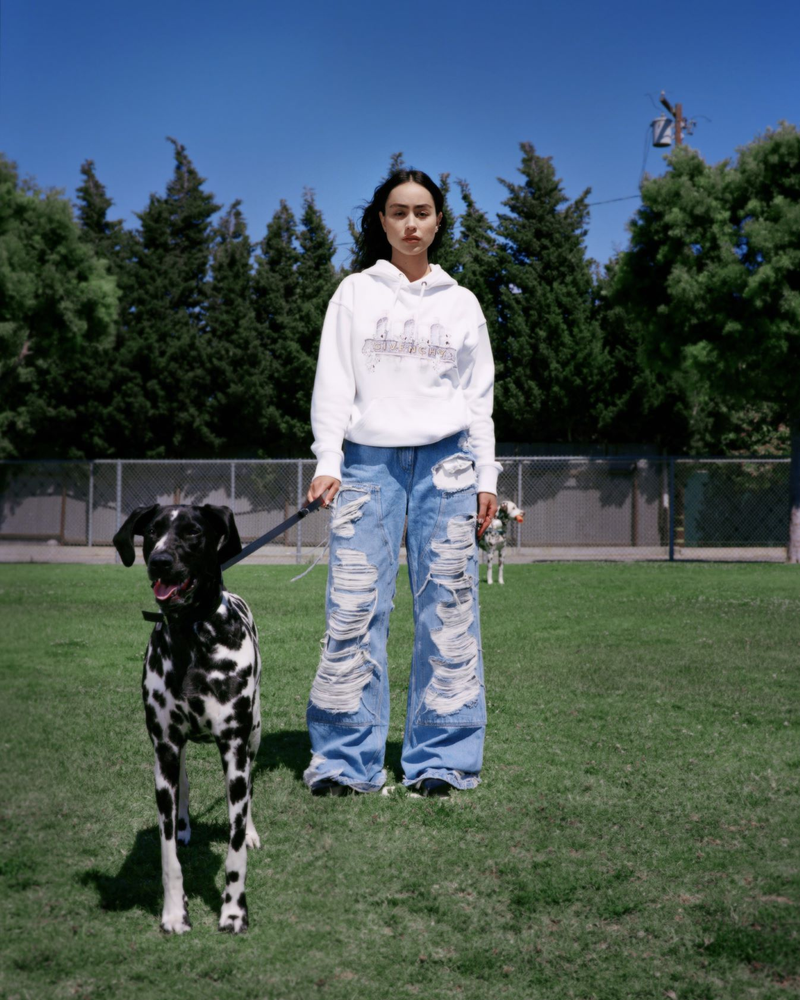 Fashion-forward collaborations often include designers who, like most of the world, hold a deep nostalgia, love and connection to a brand born from a childhood memory. Therefore, this pre-existing connection with the brand culminates in some of the most striking pieces of innovative consumer products worldwide. The same applies to the consumer, with fashion-forward collaborations and capsules allowing shoppers to explore their love for a brand across new avenues in fashion.
"Each collaboration begins with the shared passion of creating something truly unique along with a shared understanding of the marketplace and consumer," says Gitter. "We work closely with designers and creative directors who have an emotional relationship or strong affinity to a character or story, which heavily drives everything from the direction of the overall collection, category assortment and original content created." However, there are a few key differences between the luxury fashion licensing model and the broader collaborative field, such as toys or FMCG (fast moving consumer goods). While nuanced, it makes for an entire universe of possibilities to explore.
"Unlike the more evergreen product proposition usually found in FMCG and toys, fashion is seasonal and trend-driven," says Gitter. "The rapidly evolving landscape means that style enthusiasts and consumers are always highly engaged and actively pursuing how to expand their collections. Often, we find these consumers to be cultural pioneers. Those who influence peers are product-obsessed, live a fashion-forward lifestyle and are on the pulse of what is trending in pop culture. They have admired our brands and the collaborator, and we only want to continue surprising them with meaningful offerings."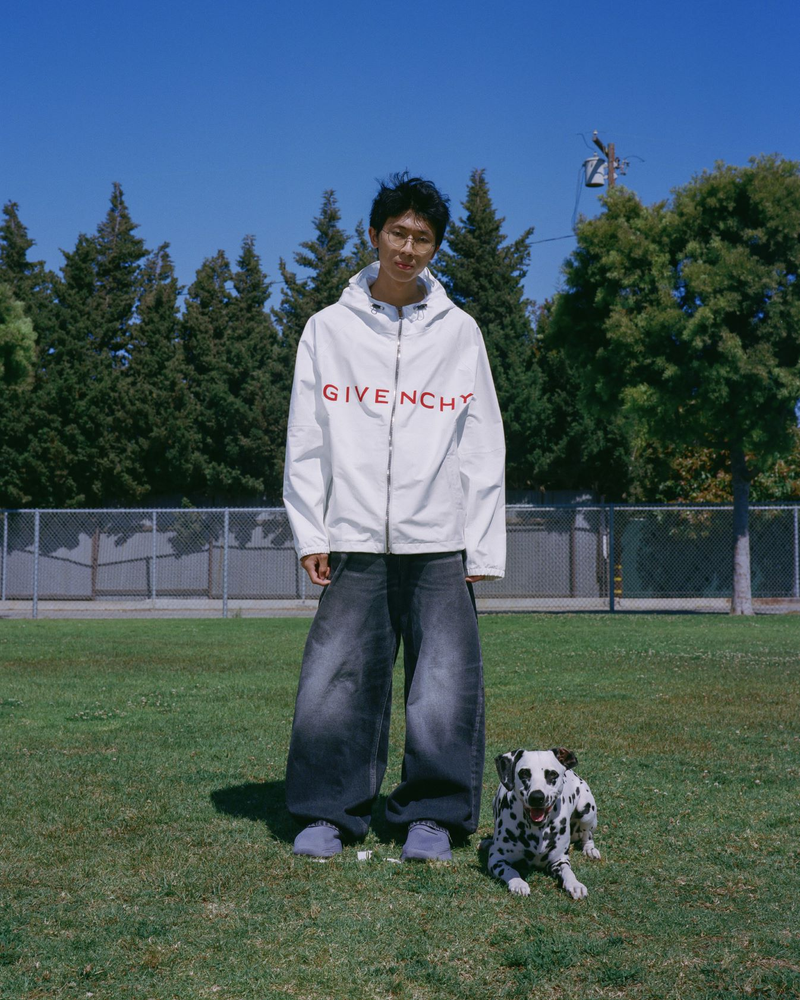 One core case study for the latest in a long line of creative capsule collections for cultural pioneers is The Walt Disney Company's work with Givenchy. Launching a "Wonder Gallery" collection before releasing a "101 Dalmatians" line, the partnership with Givenchy has now culminated in a 100th anniversary range featuring Oswald the Lucky Rabbit. For this collaboration, designer and creative director for Givenchy, Matthew M. Williams, worked with Disney to create a "one-of-a-kind world tour" that fuses Oswald's mischievous spirit with his directional aesthetic for Givenchy in a capsule of collectible statement pieces.
"Matthew understood the value of nostalgia, and as the visionary he is, was able to capture the contemporary nature of each character's timelessness and modernism through his designs," says Gitter. "We wanted to ensure the essence of a character was never lost while each product was still quintessentially Givenchy." This launch featured an animated short – Oswald's first foray into the public in 94 years – and a tour that would take the capsule from Los Angeles to the House of Givenchy via Shanghai, New York, Tokyo and Paris. "The goal with this collection was to capture Oswald's mischievous, high-energy spirit and Matthew's unique creative vision with classic Disney imagery and animation," adds Gitter. "This collaboration continues to showcase how our classic characters stand the test of time in a fresh form of storytelling."The women's collection includes a blue varsity jacket, oversized shirt and short ensemble, denim with graffiti-style treatments, T-shirts, hoodies and track pants that incorporate the 4G emblem stylized into a heart and the Magic Kingdom in dropout white. With the brand's 100-year celebration taking place this year, there is more than enough reason for fans to celebrate alongside The Walt Disney Company. What's more, the growth of the high-end fashion collaboration category, along with the fashion industry, has charted an exciting path for the future of the brand."Integrating our characters into different art styles opens the door for new audiences to experience our stories while enabling the licensing model to flourish," says Gitter. "We will continue to introduce third-party collaboration formats to engage new consumers and add an element of surprise and differentiation, which is critical to the Gen Z audience. The fashion category continues to be a key priority as it further connects us to our consumers on a level that is deeply personal and one that allows us to be integrated into their everyday life within the luxury, lifestyle, streetwear spaces and beyond. Furthermore, it continues to serve as an opportunity to champion young and diverse talent that we believe are truly driving the culture forward."
Put simply, with Disney continuing to play a consider-able role as a mainstay in collective childhoods world-wide, future generations of designers will fuel the next 100 years of creative couture collaborations.
Behind the Scenes of Designer Collabs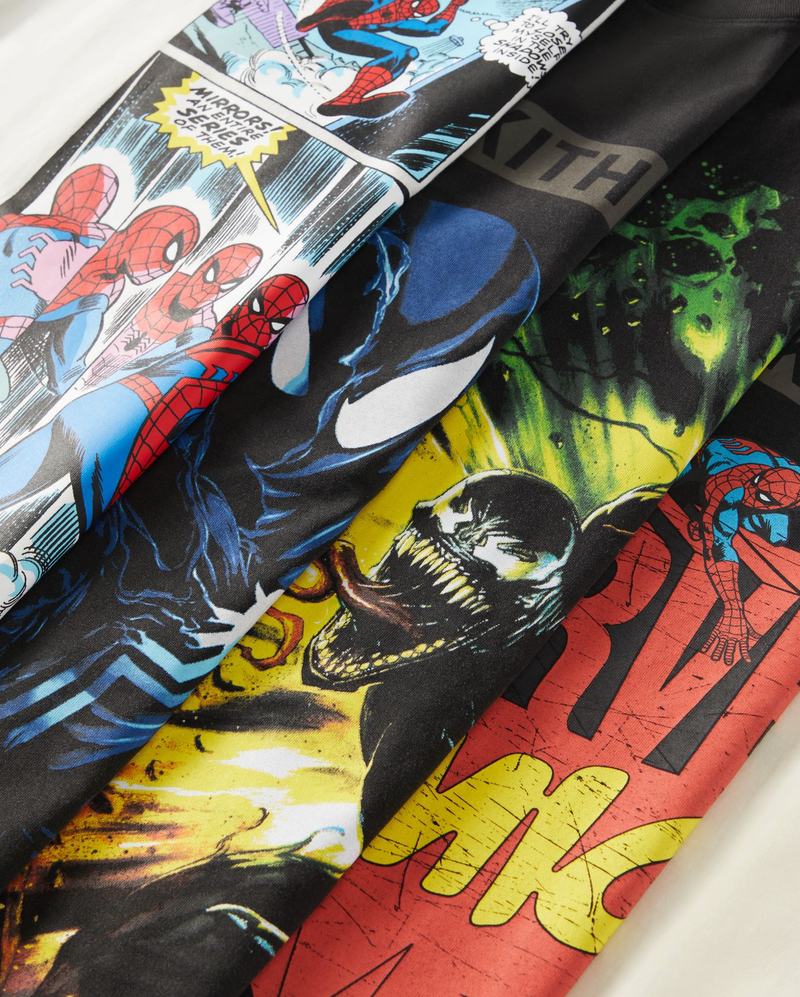 Givenchy

The Givenchy Collection is one of many designer capsule collections by The Walt Disney Company's brand licensing team. Gitter highlights more collaborations and partnerships the company has successfully executed over the years.

KITH x Spider-Man

"For Spider-Man's 60th anniversary, we collaborated with

," says Gitter. "Ronnie Fieg and Peter Parker are from Queens, and Ronnie's deep connection to

and his history of collecting Spider-Man products as a kid made it feel very organic from the beginning. The product was quintessentially Kith and captured the essence of Spider-Man that both our traditional and fashion-forward consumers love."

Gucci

"Since 2017, there have been eight collaborations with Gucci that have celebrated Donald Duck, Snow White, Three Little Pigs and Daisy Duck with the Mickey Mouse collection being the largest to date," says Gitter.

"Fantasia" x Highsnobiety

"Highsnobiety launched a collection celebrating the film and its significant influence on culture," says Gitter. "Over time, the film's ultimate success set the stage for decades of experimentation in animation. 'Fantasia' is the ultimate union between animation and music, with both arts inspiring and infusing each other towards a greater emotional experience. Its impact on the music and animation worlds is unparalleled."
Read more about:
Subscribe and receive the latest news from the industry.
Join 62,000+ members. Yes, it's completely free.
You May Also Like
Loading..