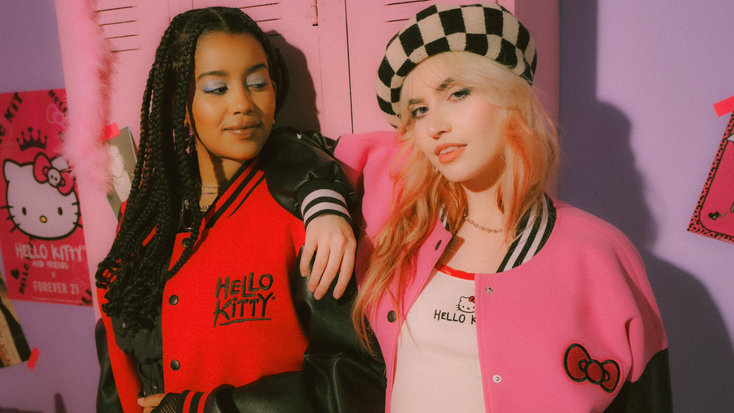 Forever 21's Hello Kitty collection.
Forever 21
At A Glance
An exclusive interview Winnie Park, chief executive officer, Forever 21.

Forever 21's brand evolution: where it was and where it's headed.

What fans of the brand can expect for the future of Forever 21.
Forever 21 is a store that probably comes to mind when you think of clothing for young people. The fast-fashion giant, founded in 1984 in Los Angeles, Calif., started small as a family-owned operation. The business grew in popularity and eventually opened stores across the U.S., now boasting more than 400 retail locations as well as an online presence.
As License Global previously reported, the company was acquired in February 2020 and is now run by
, Simon Property Group and Brookfield Property Partners. With that acquisition came the beginning of an evolution for the company. The ­first step in that evolution? The appointment of new leadership, including Winnie Park as chief executive officer, in January 2022.
License Global chatted with Park about the re-imaging of the Forever 21 brand, moving beyond its identity as a fast-fashion retailer into the shoes of a full-fledged lifestyle brand.
"Forever 21 is a remarkable brand," says Park. "It's almost 40 years old, and
I think the journey and transformation we're undergoing as a brand is an evolution in terms of what the brand means. It was one of the ­first true fast-fashion players out there. Where we think the future of Forever 21 as a brand, it's being much more of a lifestyle brand that focuses on fashion as a means of self-expression."
The Evolution of Forever 21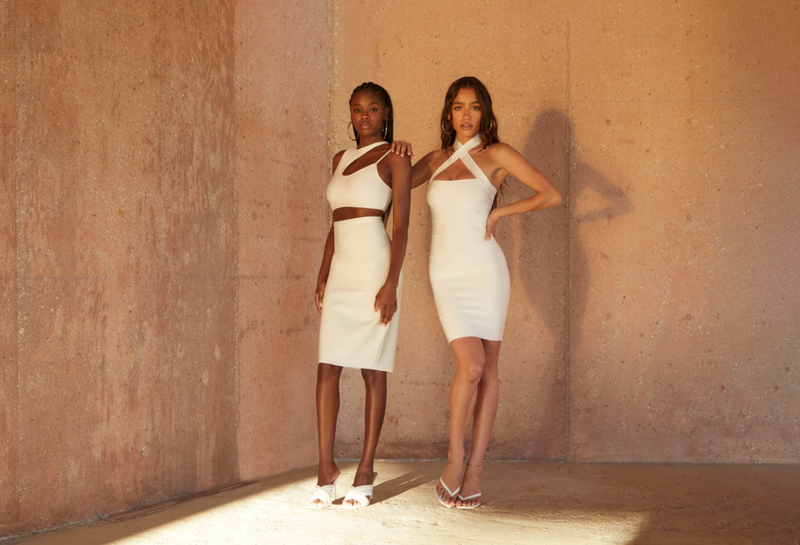 Forever 21's progression as a fashion-forward lifestyle brand is happening through the company leaning into its value of facilitating self-expression. Park says meeting consumers where they are and giving them what they want, no matter who they might be in that moment, is the key for the company.
"The days of brands telling you 'Look, we're gonna give you an identity' are gone," says Park. "Today, brands are an ally and a friend in any individual's journey of self-expression. Fashion is the funnest way to self-express. You put it on, and you can wake up Y2K, and you might go to bed Goth, but that same person can have all of those aspects come to the forefront."
With so many different ways for consumers to express themselves through fashion, Forever 21 has a challenge: creating a curated product to meet the needs of different types of consumers. Park says that focusing on the younger generations is the company's primary concern when creating products, especially when venturing into licensed partnerships.
"For us, the most important aspect of looking at our collaborations and who we work with is looking at it through the lens of the customer," says Park. "Our focus is on the youngest generations; now, Gen Z is our primary customer, along with millennials. We're looking at what is happening in their world. How do we meet them where they are, and how do we find that note of relevance? I think there's a zeitgeist moment with nostalgia that happens with things that happened in the past and Y2K. Hitting those emotional notes of relevance and looking at it through the eyes of our target customer is generally what we try to do and focus on."
Connections Through Collaborations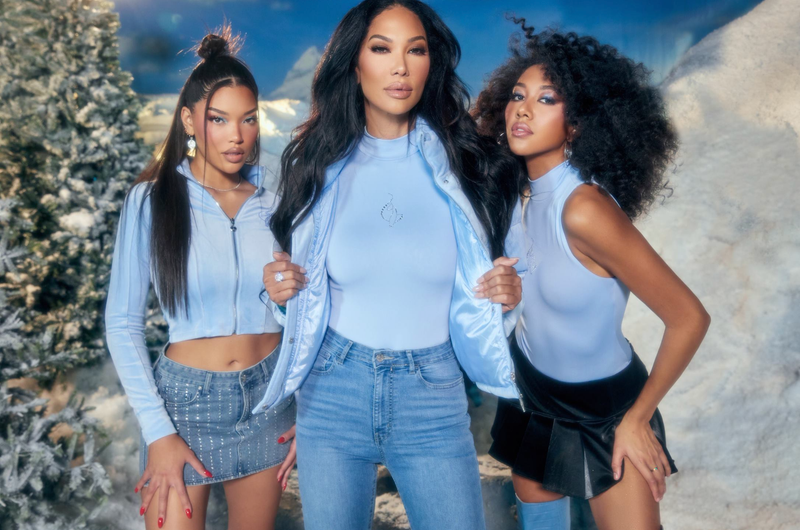 "Looking at it through the eyes of our target customer evolves into how we think about licensing and collaborations. [Then we have to ask] how do we think about meeting customers where they are, and how do we become a resource and an ally in that self-expression?" says Park. "What brands allow for that level of self-expression? That's the way we want to approach things. Instead of having so much stuff, a big piece of what we're trying to do is curate and do storytelling and reach out and engage with our customers in terms of that storytelling. So, with the licensing piece, I think there's this amazing opportunity to not only tell the story of our brand collaborators but also have them engage with our customers' storytelling of their personal lives and what this brand has meant to them."
Tapping into nostalgia for Gen Z and younger millennials means leaning into fashions and brands they grew up with. Park says that Forever 21 is continuing to lean into the Y2K era to appeal to most of its audience.
"I think it's a trend that continues, so that's something that we will lean into," says Park. "Outside of the nostalgia moment and Y2K, I think there's a bit of this around personal nostalgia. Things like Hello Kitty and Sanrio and even Barbie speak to innocence and youthfulness, bringing them back to a time when things were simpler and, honestly, the art of play. Another thing that some of these brands bring into the mix is collectability. I'll take Hello Kitty as an example. How do you take this amazing icon and mix it with fashion pieces, which is somewhat unexpected? The collect-made that collaboration magical for us and invited an audience outside of our core audience. There are people who love
who will seek it out because it's at Forever 21, and they want a piece of that."
Forever 21 in the Metaverse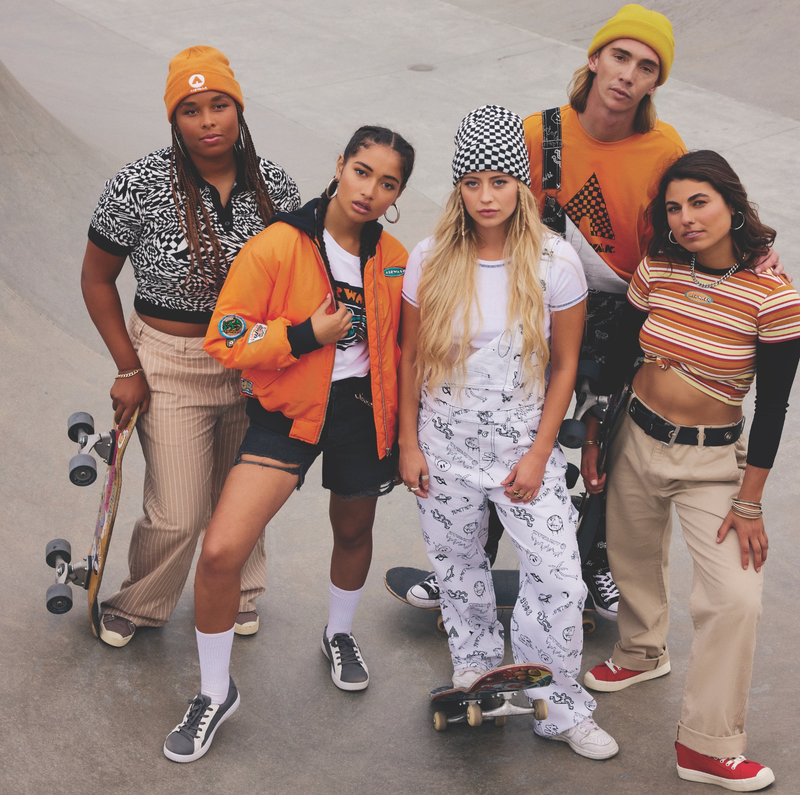 Forever 21 is well heeled in the future of fashion. As License Global reported in November, the brand released the world's first metaverse-tested fashion collection. The collection was sold in Forever 21 Shop City on "
" and eventually became a fashion collection in real life.
"Our initial goal with Forever 21 Shop City was to expand how we engage with our customers and make our products accessible to all," says Park. "Gen Z is interesting because they are a generation that doesn't want to be talked at. They want to be listened to, and they also want that engagement. Meeting them where they are is a big piece of how we try to interact with them and engage with them. With Shop City and 'Roblox,' if anything, it's our way of engaging. What started as building your virtual store invited amazing creators to come and reimagine a Forever 21 experience, including product.
"It's remarkable to see in the metaverse a beanie that says 'Forever' on it sells," continues Park. "We've hit the 1 million mark of the number of units sold in the metaverse. Then it became a question of 'Wow, wouldn't it be neat if you could have that same piece in real life and have a true ability to twin with your avatar?' To own the real and virtual aspects of that product – that we didn't create; a creator came up with that – there's something magical about that, and it leans into customer experience, meeting them where they are instead of just about pure commerce."
Forever 21 customers can expect more collaborations that Park says aim to speak to the Los Angeles lifestyle of Forever 21 and the heartstrings of Gen Z and younger millenial consumers.
"We do like that surprise and delight that comes with this rolling thunder of collaborations," says Park. "Our fans and customers can expect that in our collaborations, we will be celebrating meaningful moments for us. Our origin story is based in Los Angeles, and for us, Los Angeles is more symbolic of a place where fashion, music, sports and media come together. What fans should expect in terms of future collaborations are all aspects of culture coming together. There's going to be a musical aspect; we think music and sound are so important and defining. Movies and media are important, so they'll also see a bit of that. Finally, I would say that leaning into what is culturally relevant is that zeitgeist moment of what our customers are searching for. Whether it be Y2K and brands that spoke to that period but also in a customer's journey: the youthfulness, the art of play, going back to a time of innocence and some of the characters that bring us back to that place."
Wanted: Consumer Feedback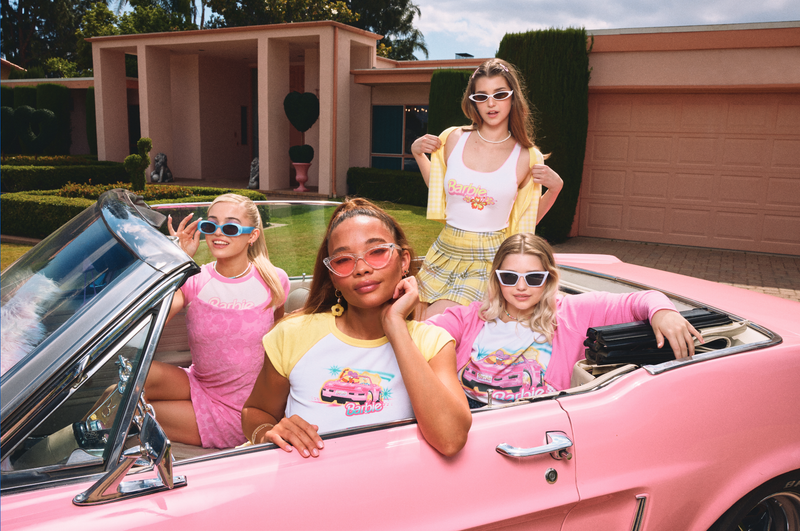 As Forever 21 expands, Park and her team want to look to consumers and collaborators to find out what the fashion world craves from retailers like them. Forever 21 has an open-door approach to speak to its base and figure out what comes next.
"We are going through a brand evolution, and we would love the feedback of customers, collaborators and partners on how we continue to be relevant and speak to culture," says Park. "It's strange because most retailers think of themselves as just retailers. We think of ourselves as a brand. The lifestyle we represent as a brand is fashion and as a means of self-expression. For us, a big piece of this is, come and experience us and give us feedback – online, in stores, in the metaverse. We want to create a dialogue around how we evolve as opposed to telling you. That's a big piece of Forever 21: how do we take in all of that input and continue to evolve, to partner and co-create the future of the brand?"
Forever 21 has been a trendsetting brand for nearly four decades. With young people engaging in the conversation of what the brand does in 2023 and beyond, Forever 21 is evolving by leaning into its brand name – young people are telling the brand story. It will look to stay relevant by asking those who keep the brand relevant what they want. It's meeting them where they are. Its newest strategy of mutual engagement with the consumer to deliver culturally significant collections while partnering with collaborators that those consumers love will aid in the company's goal: keeping Forever 21's finger on the pulse of fashion.
Subscribe and receive the latest news from the industry.
Join 62,000+ members. Yes, it's completely free.
You May Also Like
Loading..