Q&A: An Interview with Anna Knight, Event Director, BLE
Q&A: An Interview with Anna Knight, Event Director, BLE
The event director for Brand Licensing Europe details what to expect from this year's event and shares how retailers can get the most out of their time at BLE.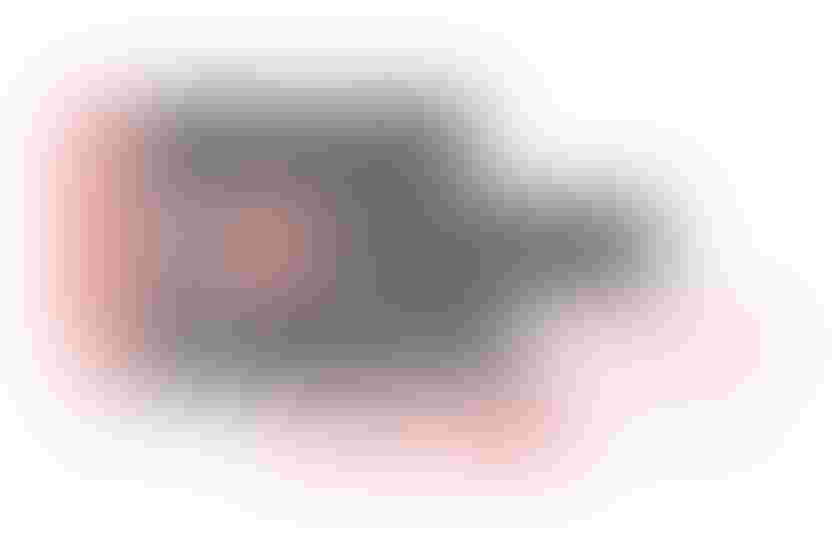 Anna Knight, event director, Brand Licensing Europe, sheds new light on BLE 2019 and the event's retail program.
Europe's biggest licensing event is fast approaching, with BLE less than four months away. As we move closer to the event's Oct. 1 start date, License Global is uncovering more details on what to expect at BLE, with information from show organizers.
Knight shares insight into the prep work going on to get ready for the event and reveals new details on the retail program for 2019.
Give us a recap on BLE 2018–We know you made a huge investment in bringing retailers to the event. How successful were you?
Knight: We have invested heavily in bringing more retailers to BLE over the last three years by ensuring our content offering is on point and making it as easy as possible for them to attend and maximize their time at the show, from registration and arranging meetings ahead of the event, to knowing what not to miss and how to get around when they are there.
In 2018, the number of retailer visitors attending BLE rose by an incredible 24 percent, which was testament to our investment to not only bring even more retailers in total to the show but to specifically increase the number of overseas retailers coming to London.
How are numbers looking for BLE 2019?
Registration has only just opened at www.brandlicensing.eu, but early indications are really positive that all of our hard work will, once again, pay off.
BLE is a big show and could be overwhelming for some retailers. What are you doing to help them navigate all of this content?
You're right–BLE is a big show with a lot of content, and retailers have told us that, while they really value the screenings, meetings and knowledge sessions, they sometimes find it difficult to squeeze everything in and still have time to walk the floor.
We kept this in mind when we were curating this year's content, and this is why we have purposefully left 90 minutes between each studio screening and made the educational sessions bite-sized and far apart. The new program will help retailers cut through the noise and focus on what's exactly right for them.
But we don't expect them to plan their visit on their own–we have a fantastic customer service team who will help retailers pinpoint what and who they should see and help them to use our online Matchmaking Service to arrange meetings in advance.
At the show, we are introducing new daily breakfast briefings. Held between 0800-0900 at The Bridge restaurant within ExCeL, retailers can tuck into a complimentary breakfast with us while they learn about that day's highlights, and the BLE team will be on-hand to answer any questions and queries they may have.
What else is new at BLE 2019 for retailers?
The Retail Trends Lounge with its dedicated educational program is new for 2019. Retailers will have exclusive access to the lounge to hold meetings, catch up with colleagues or just take a breather and enjoy free refreshments, and the lounge will also feature a brand-new theater with content delivered by our knowledge partners, which has been designed specifically and solely for retailers.
Who are your knowledge partners, and what will retailers get from these sessions?
The Trends Program will deliver valuable and practical insight into consumer trends and forecasting with five sessions over three days delivered by four of our partners–Trend Bible, IMRG, GfK and The Insights People. The program also ties into the new themes and activations at BLE 2019.
Tuesday, Oct. 1, 1100-1145 & Wednesday, Oct. 2, 1515-1600: Why Trends Matter for Licensing

Speakers: Joanna Feeley, founder and chief executive officer, and Lauren Zayya, senior trend strategist, Trend Bible

Tuesday, Oct. 1, 1400-1500: The Future of Retail: The Impact of E-Commerce and Tech on the High Street

Speaker: Andy Mulcahy, strategy and insight director, IMRG

Wednesday, Oct. 2, 1330-1440: SVOD and Its Impact on Consumer Behavior

Speaker: Sam Tuck, associate director

Thursday, Oct. 3, 1045-1115: Social Shopping and the Rise of In Experience Purchase

Speaker: Nick Richardson, chief executive officer, The Insights People
Talk us through this year's Retail Mentoring Program?
The program really is going from strength-to-strength, and we have 68 buyers from 21 retailers taking part this year. New delegates for 2019 include Moonpig, Amazon, Next and Cool Clobber, and we have already had some fantastic feedback.
Moonpig licensing executive Vikki Connor told us that she loves how the program helps to nurture new talent within the industry and introduces them to a career they may not have had much knowledge about. This is because she started licensing later in her career, and it is an industry she wishes she had known more about and got into earlier because she loves the work and people and finds it very rewarding as a career.
How do retailers register to attend BLE 2019?
They can register online in seconds at www.brandlicensing.eu.
Subscribe and receive the latest news from the industry Article
Join 62,000+ members. Yes, it's completely free.
You May Also Like
---