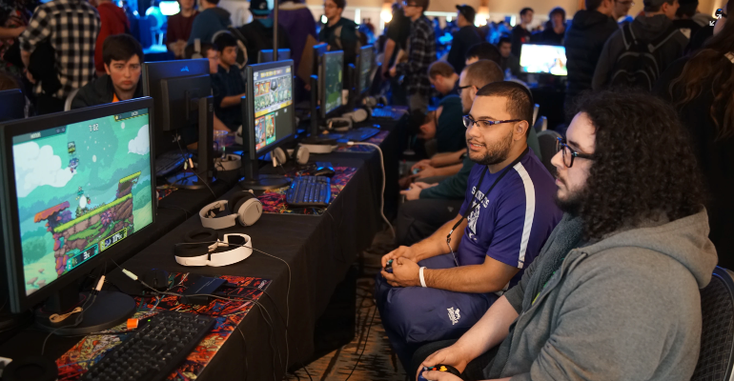 Traditional sports and esports are two of the most prominent categories for licensed consumer products, mirroring one another in many ways.
From the NFL, the NBA and MLB to the "Overwatch," Tencent and ESL Pro Leagues, each has legions of fans ready to snap up licensed gear. Both have shown enormous growth over their years in the consumer products space, with esports quickly stepping up as a relatively new face in the licensing industry, but one worth watching due to its astronomical growth.
So how did the growth start for esports? How does the traditional sports category continue to grow? And where are both categories going?
According to Statista, the North American traditional sports market was valued at $71.06 billion in 2018. This figure is expected to rise to $83.1 billion by 2023, with the market consisting of gate revenues, media rights, sponsorships and merchandising.
Esports is a relatively new industry, but it is already experiencing exponential growth. The esports market is on track
to surpass $1.5 billion by 2023, with a current value of more than $226 million (source:
Business Insider
).
Particularly in licensing and merchandising, traditional sports have shown growth for more than 10 years.
"The [traditional sports] merchandising sector, which includes everything from team jerseys to branded sports equipment, has registered slow but steady growth, with projected revenues reaching over $15.4 billion in 2023," says Christina Gough, research expert, Statista.
The growth of esports has also shown steady numbers over the last four years, which many see as being due to an explosion in esports' popularity.
"As competitive video games continue to integrate into popular culture, global investors, brands, media outlets and consumers are all paying attention," says Mariel Soto Reyes, analyst, emarketer, Insider Intelligence. "The pop-culturalization of esports has helped power the explosions in esports investment and revenue. Esports has hit this stratosphere in large part because of the social component of live streaming and gaming. Video gaming-specific streaming platforms like Twitch and YouTube Gaming give fans a direct connection to the players and teams, while more mainstream socials have allowed those connections to flourish. Esports organizations like FaZe Clan are also moving aggressively into areas like merchandise, lending their brands more notoriety than if they'd stuck to esports alone."
Both traditional sports and esports teams have branched into standard licensed merchandise, mirroring one another with products like team jerseys and apparel and licensing individual players for partnerships with brands for the benefit of the organization or sport as a whole.
Subscribe and receive the latest news from the industry.
Join 62,000+ members. Yes, it's completely free.
You May Also Like
Loading..