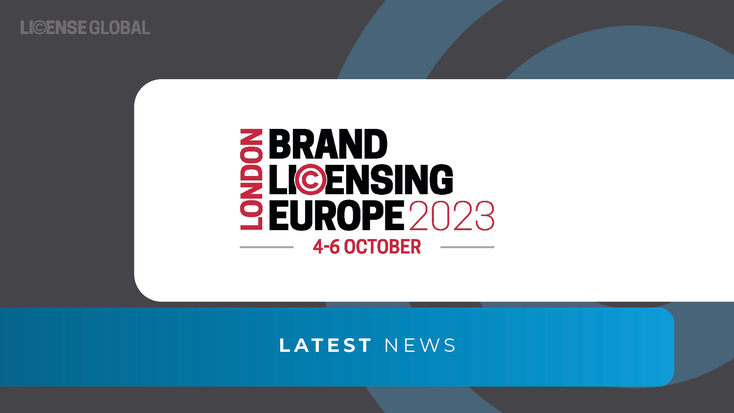 Brand Licensing Europe 2023 logo
License Global
It follows the announcement that Matt Proulx, vice president, LBE,
, and David Hutchinson, chief executive officer,
, will take the stage for the first keynote, "
Passing GO: Bringing the world's #1 board game to life
," which takes place at 12:30-1:15 p.m. on Wednesday, Oct. 4.
What's on at BLE 2023 – events to lock in your calendar now.
A look at what's on throughout the show's three days, including its educational program and first social dates for visitors' calendars:
The trends defining brand licensing,
and collaborations (all sessions free to attend)
Wednesday, Oct. 4, 2023
9:15-9:45 a.m. Orientation Session & Licensing 101.
A must-attend for new attendees flying solo or previous attendees eager to see what is new this year. You will also hear from experienced industry veterans about how to
make the most of the event and prepare for anything.
9:45-10 a.m. Brand Licensing Europe Tour.
Visitors can join members of the BLE team to tour the show floor, discover the must-attend activations and know where to go or who to ask for help or advice.
10-10:30 a.m. State of the Nation: The Licensing Landscape of 2024.
License Global takes a deep dive into the latest trends and spotlights the strategies brands, agents and licensees are adopting for 2024 and the collaborations defining the future of licensing.
11:45-12:15 p.m. Couture Culture: How to Curate Impactful Fashion Collaborations
2-2:30 p.m. Location-Based Entertainment Trends
3:30-4 p.m. What's the State of Play in Sports Licensing?
A look at the sports licensing landscape and what led to sports becoming the fourth largest licensing category.
Thursday, Oct. 5, 2023
9:15-9:45 a.m. Orientation Session & Licensing 101
10-10:30 a.m. Why Gaming is Taking Over the World
11-11:45 a.m. Story Board: Why Europe is an Exciting Market of Animation, IP and Storytelling.
From Lithuania to Ukraine and beyond, the European region is emerging as a new hub for smash-hit intellectual animation properties.
12-12:45 p.m. KEYNOTE To be announced soon.
1-1:30p.m. Drawing on the Power and Potential of the Anime Market.
Anime is no longer just a genre but a powerhouse of storytelling and engagement. Hear why from a panel of Anime experts, collectible manufacturers and platform giants.
2-2:45 p.m. LBE: How to Master the Experience Economy.
Location-based entertainment has created a new layer of engagement for fans and families worldwide, but how can brands navigate the market, find the right format to maintain authenticity and work with best-in-class partners?
3-3:30 p.m. Navigating the Food Aisle.
Three of Europe's biggest licensing agents will dive into some of the most successful food and beverage deals, partnerships and collaborations in the past 12 months.
Friday, Oct. 6, 2023
BLE & License Global's Day of Purpose
From social responsibility to sustainability and brand ethics, day three of Brand Licensing Europe – in partnership with Products of Change – is a platform for change and a catalyst for good. Dedicated to purpose, this day of sessions invites brands to open-source their expertise, stumbles and breakthroughs as they navigate an ever-changing landscape. Sessions will be announced shortly.
Other events to note:
Wednesday, Oct. 4, 2023
11:30-noon Character Parade
5-7 p.m. BLE Opening Night Drinks.
All attendees and exhibitors are invited to attend opening night drinks served from all four cafes and bars on the show floor.
7 p.m. till late "Soho Nights" Licensing International BLE Opening Night Party.
Join Licensing International for an evening of networking and fun at 100 Wardour Street in central London, just five stops from ExCeL on the Elizabeth line.
Thursday, Oct. 5, 2023
11:30-12 noon Character Parade
Read more about:
Subscribe and receive the latest news from the industry.
Join 62,000+ members. Yes, it's completely free.
You May Also Like
Loading..