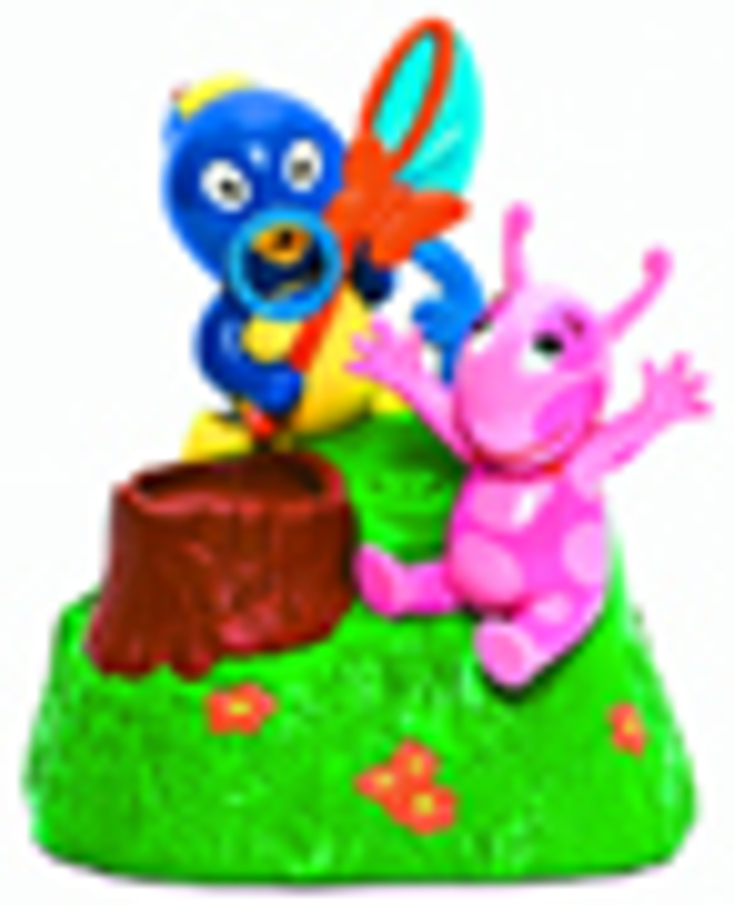 A new venue and a new outlook after this summer's recalls give retailers and manufacturers a lot to talk about at the fall show.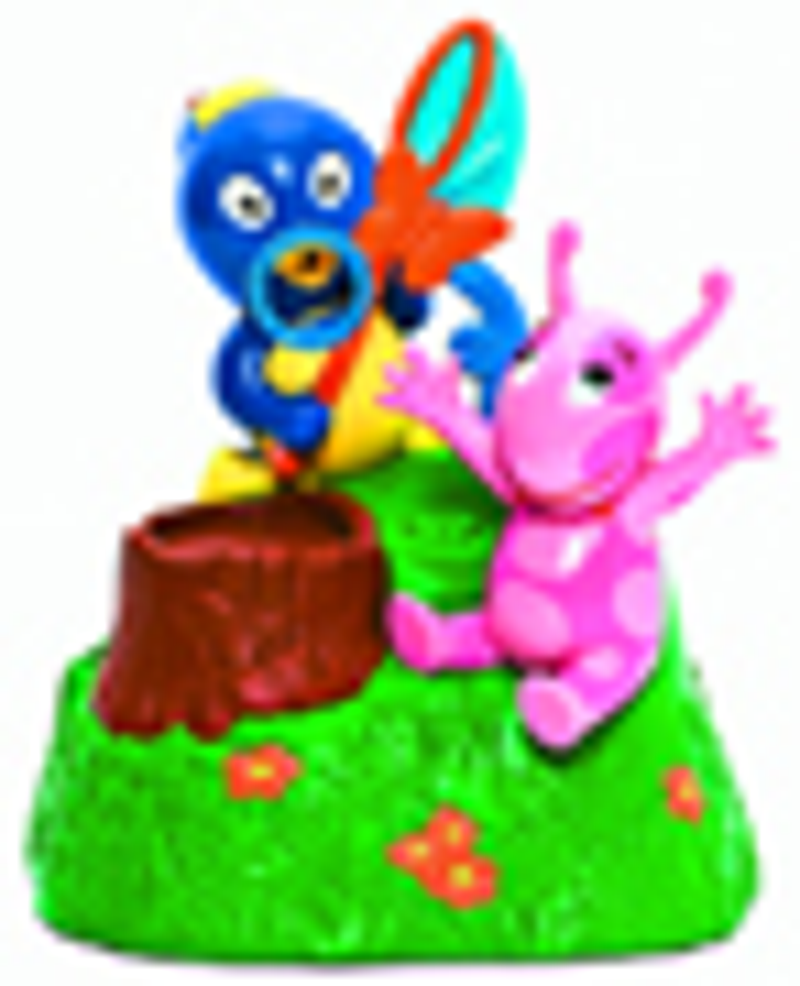 As toymakers and retailers head to Dallas for this year's Fall Toy Preview Oct. 9–12, the mood is optimistic despite some of the recent shockwaves sent through the industry due to product recalls.
"The industry was very healthy until a few weeks ago when word of the recalls from Mattel started to spread," says Jeff Holtzman, president and CEO of The Goldberger Co., a family-owned and operated toy company that has specialized in producing dolls for more than 90 years.
"I am confident that we all will survive and will come back stronger because everyone wants this industry to prosper. Also, everyone who hasn't taken the extra care will now and we will all come out with a much safer product for our littlest consumers."
There will be strength in numbers at this year's show at the Dallas Market Center with nearly 275 exhibitors and more than 150 buyers expected to be walking the show floor looking for next year's hottest products. Reaction to the change of venue was mixed among the manufacturer
community, with some seeing the need for the move while others stayed faithful to the show's New York roots.
"We think moving the show to Dallas will benefit the retail community because they won't have to travel from place to place as it will be in one location and Dallas is more affordable than New York," says Jim Pressman, president, Pressman Toy Corp.
Eric Levin, executive vice president at TechnoSource, concurs. "I really liked the New York venue, but I understand that everyone is going to be in Dallas and we look forward to a good and efficient show where we can meet with 150 retailers over three days."
Others weren't sold on the idea. "I think the show should have stayed in New York. We did Dallas in the days of the Toys 'R' Us show and know that it's not a great place to see product because it is not well lit and it is windowless," says Holtzman.
The Hot List
New and innovative product will certainly cast a spotlight as mass-market retailers search for the next hot product as they plot their planograms for next year's holiday season and beyond.
The timing of the show is still welcome among retailers as it provides them with an early view of new products and an opportunity to nab an exclusive or fine-tune a product mix. Many companies keep new product introductions close to the vest with closed-door meetings the rule rather than the exception for fear of being knocked off.
No doubt today's hot licenses from TV, movies, publishing, and online will form the basis for a wide range of products that will head to retail shelves over the next year.
For
Pressman Toys
, the fall show represents an opportunity to showcase two new co-branded products: ESPN Jeopardy and Wheel of Fortune featuring Disney/Pixar properties due for holiday 2008, and a puzzle for
Kung Fu Panda
(due in theaters June 2008). Retailers will also get a peek at games and puzzles for new licenses Pokémon and The Suite Life of Zack & Cody due by year-end.
Pokémon is also a focus for
Jakks Pacific
as the company rolls out the Battle Links System complete with single and multipacks for spring 2008. Also on tap are several playsets, Pokémon Real Attacks Figures, and Pokemon Mechs. There are also lots of new entries in TV games inspired by "Hannah Montana," "The Cheetah Girls," "High School Musical 2," "Are You Smarter Than a 5th Grader?," "Wheel of Fortune 2," and Disney Princess.
Endless Games
also has its game on with new DVD and card games based on "The Price Is Right." A DVD game is also planned for Hooked on Phonics as is a trivia game based on
The Godfather
trilogy.
The Goldberger Co.
celebrates its "second childhood" modernizing its 90-year image with new packaging and its first product outside of the doll category. New for spring/summer 2008 are pool and tub toys that light up in water.
Over at
TechnoSource
, game shows are the order of the day with the company creating an electronic hand-held version of "Are You Smarter Than a 5th Grader?" followed by a family tabletop version in 2008.
SDI Technologies
will showcase its new role-play Barbie "Shopping Time" Cash Register and the "American Idol" Talent Challenge, an interactive singing competition where users can sing along with their favorite "Idol" performer and then get judged by their friends. In addition, the company will preview electronic learning toys for Transformers, Spider-Man, and a new JumpStart line.
Fisher-Price
is in a lather about Suds and Surprise Dora, a doll that can be played with in and out of the bathtub. The doll's hair, face, and bathing suit pattern change with warm and cold water. For out-of-the-tub play, girls can use the applicator to apply cold water to Dora's cheeks to reveal butterfly and flower face paint, display yellow shells on Dora's bathing suit, or change her hair color.
Fundex Games
enters the outdoor toy category partnering with NASCAR for a line of interactive action games including Chuck-O, a bean bag toss game; Top Toss, a bolo throwing game; and Bulls-Eye Washers, a washer toss game and with first time licensee National Collegiate Athletic Association for outdoor games such as Chuck-O and Bulls-Eye Washers for 40 colleges.
Wild Planet
showcases its largest Spy Gear lineup with seven new items shipping for spring, including the Signal Launcher, one of its first spy tools designed specifically for outdoor use. The company will also show transforming flashlights called LiteFormz.
The Spiderwick Chronicles
is an important license for
University Games
with The Fantastical Field Guide Mystery Game and The Secret Study Puzzle hitting shelves in January 2008.
iToys
also supports the movie with the "Seeing Stone" where kids can listen to Arthur Spiderwick's instructions to catch a glimpse of the magical Spiderwick world using a four-way motion sensing technology; motion figures and creature electronic puppets are also on tap.
Russ Berrie U.S. Gift Inc.
will show off its latest "stars" with a collection of 24 plush in the Shining Stars collection including Honey Bear, Beagle, Penguin, and Dragon while
Delta Children's Products
simplifies decorating a child's room with Room in a Box, which features a headboard or toddler bed (mattress not included), toy storage, and seating for licenses including Disney Princess, Cars, Dora the Explorer, Go, Diego, Go!, The Little Mermaid, Backyardigans, SpongeBob Squarepants, Mickey Mouse Clubhouse, and Tigger and Pooh.
Little Kids
adds The Backyardigans to its Nick Jr. assortment of battery-operated bubble machines plus My First Bubbles Peek a Boo Surprise, a bubble blower designed for toddlers.
Playmates Toys
debuts its Disney Little Princess Line with Sing 'n Style Little Princess dolls featuring Cinderella, Belle, and Ariel as well as additions to My Baby Princess and Soft & Sweet Little Princess.
Prepare for extreme snow sledding action with Snow MotoX, created by
X Games
and exclusively distributed by Dynatech Action in Canada and the United States. Its sleek, aerodynamic design will create the ultimate thrill on the hill this winter.
Subscribe and receive the latest news from the industry.
Join 62,000+ members. Yes, it's completely free.
You May Also Like
Loading..