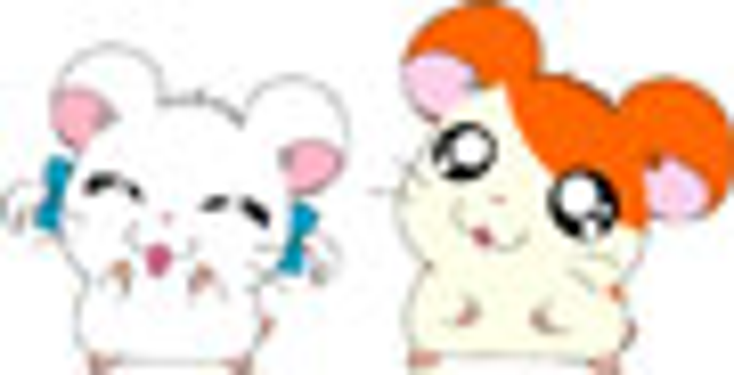 ]>
The collision of fashion, music and fame has put music and celebrity brands in a place where licensing can't ignore them. For retailers, these brands represent entertainment with genuine fashion credibility attached. They resonate with female teenagers, always the hardest of audiences to please. And following on the heels of music stars into licensing are celebrities as diverse as Nigella Lawson and Jordan, aware of the power of their endorsement. Making the most of the opportunity as it comes is fraught with risks but licensees and retailers are increasingly looking to these brands as important alternatives to film and TV licenses.
SuperstardomIn the music world, fan merchandise is where it all starts. Products such as calendars, posters and t-shirts will always be popular and lucrative. For example, Britney Spears' total concert merchandise sales have exceeded $30m. Her next world tour is expected to generate another $10m. Two important trends are prevelent now: stars are licensing beyond traditional fan produce and fan-ware such as t-shirts is becoming cool and finding its way into the high street. So how do you tackle licensing music stars?
The
first approach is to make products based on the likeness of the band members, which will appeal to fans. The second is to create a new brand in its own right, using the essence or name of the star. This is what Kylie has done for underwear, Britney with Elizabeth Arden for cosmetics and J Lo for perfume. Central to the strategy is the notion that girls aspire to the lifestyle of the band or star. The Licensing Company executed this strategy for the girl band Atomic Kitten, creating AK branded lines of fashion clothing, beauty products and cosmetics. The products were endorsed by the band but didn't bear pictures of them, just the more subtle AK branding. Photos of the band members were used for point of sale and to promote the products.
The pros and cons
The things to consider before embarking on negotiating a licence for a superstar can make for nervous reading. Music licensed products are, in the main, high-risk and short turnaround. Stars frequently change their look, rendering products bearing a previous look, well, previous. David Beckham must exasperate. There is often a dichotomy between where stars want to be at retail and where their fans are likely to go to shop. Music licensing agency Bravado's Shelley Kerridge says, 'You have to manage expectations. You can't let a star go ahead with something that will fail.' Additionally, an international star might be offered millions for a part in a film, making a E30,000 licensing deal seem paltry in comparison. Managing these expectations is crucial. Licensing agents and licensees must also learn to work with shifting tour details, dates and decisions.
In comparison to a character, which is controllable, has an official strategy and is usually a very positive role model, you can't control an artist or a celebrity. The fact that your star may do something tabloid-headline-grabbing doesn't seem to matter too much but the biggest risk (especially for retailers buying many months in advance) is that the band will go out of fashion or will fold. UK retailer BhS, which took Atomic Kitten's AK fashion range exclusively and supported it extensively, chose to do so because the band had been on the scene for two years and attracted a consistent and loyal fan base. It was a risk worth taking. When the band folded the brand effectively vanished. But this hasn't deterred TLC or other agents and retailers from backing music brands. TLC's Rupert Waters says: 'If you can get the right group at the right time it can do very very well.' Shelley Kerridge agrees, 'Music is not the same as film, which retailers understand so well now, and there is a danger of artists going out of fashion. But when it does well, as some of the hip hop and rock artists' merchandise has, it does really well.'
So, in spite of the risks, it seems the benefits are irresistible. The most important lure is that music gets you close to a difficult audience, pre-teens and teens. It resonates more than anything else in their social lives. Shelley again, 'Music is relevant and fashionable, but it's more than just a fashion brand. It reflects a personality and lifestyle that people want a part of in the same way they would buy Barbie or Bob to be like them as a child.'
Music also delivers instant credibility (if your timing is right) and when a band or artist supports the licensing programme you have the most potent promotional vehicle at your disposal. Appearances, give-aways, tickets to gigs, competitions, can all be used to make promotions and launches literally come alive.
As far as products are concerned they can be as small as sweatbands (or, apparently, finger sweatbands) or as glamorous as fashion watches and sunglasses. The key difference with music, says Shelley, is that you can't roll out the traditional three-staged licensing programme that you might associate with a TV series. A short lead time and quick turnaround are essential; it's about seizing the moment.
What's in licensing for the bands? 'Primarily, they license to develop their brand,' says Shelley Kerridge. The key word here is brand not band. Increasingly, artists see themselves as brands working across different categories. Shelley points to hip hop artists such as Ashanti and Eminem as the best examples. 'They know exactly who they are and what they have do to remain popular,' she says. 'Most develop their own clothing ranges because through clothes we can all be part of it. Bow Wow, for example, has an exclusive apparel deal in the US for boys, which will extend to girls later this year.' In turn, Bravado also treats the bands as brands, 'We develop them, assess the target markets, analyse the best retail options,' Shelley says.
Safer bets
It's not all high-risk in the music world. Many brands represent a longer lasting and less risky choice for retailers. Ministry of Sound, for example, licenses audio, DJ and recording equipment through agency TLC. The products are logical extensions of the brand and are available at mainstream retailers in the UK such as Argos. Mark Rodol, CEO of Ministry of Sound, suggests that licensing has helped rejuvenate the Ministry brand and reach out to the core of people in every city who like dance music. Products range from an MP3 player pre-loaded with Ministry of Sound music (from Alba Ltd) to specialist DJ equipment for existing or aspiring DJs.
EMAP's Smash Hits is another. Toy company David Halsall launched a range of Smash Hits musical instruments at the UK toy fair this year. Alan Halsall explains why the brand was attractive, 'Smash Hits has a good heritage, there are great marketing opportunities through its magazine and other media channels, there is parental knowledge of the brand and it gives us an opportunity to spread into a new product area with products that have instant stand-out and authority in store.'
Across Europe the picture is far from homogenous. Pop bands in one country won't necessarily be popular in another. Some countries have a particularly strong affinity for a type of music: rock, for example, in Germany. One band that does transcend boundaries is The Beatles. Apple Corp has appointed VIP Merchandising in Germany and Caroline Mickler in the UK and has deals with licensees, such as Ben Sherman clothing in the UK and Woodmansterne cards. One of the reasons for the success is Apple's focus on the iconic imagery of the band members. It has allowed designers freedom to create fresh graphics based on the original Beatles and Yellow Submarine.
For brands like Smash Hits and Ministry of Sound income from licensing is credible. More so, though, as EMAP's head of enterprises Zachary Soreff explains, 'it provides 'touch points' with your audience; teenage consumers expect their favourite brands to appear in other areas'. And these brands may represent a lower risk option for licensees. As Alan Halsall says, 'Smash Hits might not have the pulling power of a top international star but it's staying power will be better.'
Celebrity
Celebrities represent a growing area of licensing. Bravado has just signed celebrities Katie Price/Jordan, Rachel Hunter and Peter Andre. Marketing manager Ryan Norton says that the company will progress their licensing deal by deal. 'Personalities will make different sorts of licensing deals.' he says. 'We'll be focusing on pictures of the celebrities, which could be appropriate for mobile downloads, for example, but could also have very high-end applications.'
As CPLG's Vickie O'Malley summarises, 'Celebrity is powerful and potent but it is also fleeting. When you are matching an identifiable personality with a product or existing brand, you have to ensure the image of the celebrity fits exactly with the marketing strategy of the fmcg brand.' CPLG has just licensed the David Dickenson brand to Maygay for quiz fruit machines. Dickenson is a larger than life character, famous for presenting a daytime TV series called Bargain Hunt, with catch phrases and mannerisms about antiques and bargains. His fans are students and daytime TV watchers and he has become something of a cult hero. The product will go into pubs where it will be instantly recognisable, an "of course!" product, says Vickie. In the case of celebrity chefs and gardeners, the brands have an implied expertise in their field but each must find the right retail niche.
Basil Brush seems an unlikely celebrity but in many ways he was one of the first. Always a presenter, host, singer and star, Basil's activity has continued in this vein since his re-launch as the star of his own sitcom by Entertainment Rights. Since then he has appeared at awards ceremonies, on Blue Peter, released singles and appears in the tabloid newspapers. The unique thing about celebrity Basil Brush is that he can be controlled in the same way as a character.
Retailers are likely to remain risk-averse but fashion and music are likely to stay top of the agenda, particularly in the teen market. Matching the two may take nerves of steel but when successful should make sweet music.
Subscribe and receive the latest news from the industry.
Join 62,000+ members. Yes, it's completely free.
You May Also Like
Loading..