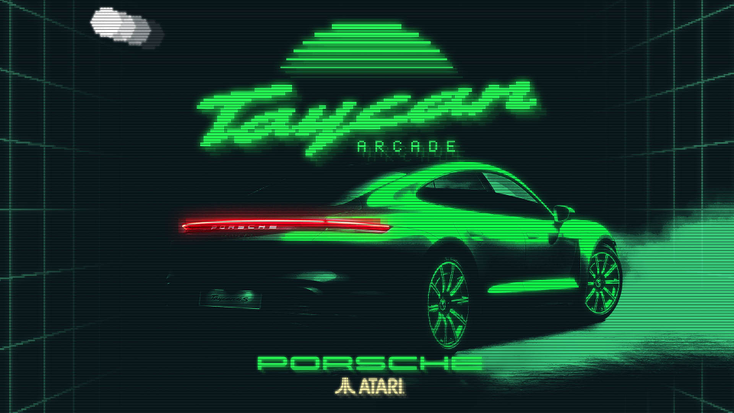 Promotional image for "Taycan Arcade."
Porsche
"Taycan Arcade" retains the principal challenge of the original '70s classic. Using controls on either a 
mobile device or computer, players move their Taycan up and down their assigned side of the screen to "hit" the ball and bounce it back at their opponent in the other court, with the aim of making the ball bounce past the other player to score a point. 
"Taycan Arcade is a fun and fitting way to celebrate a technology pioneer which established a new 
global wave," says Daniel Schmollinger, chief executive officer, managing director, Porsche Cars Australia. "Our company's first all-electric sportscar is leading a new generation of electric vehicles from Porsche. In similar fashion, whenever people see this instantly recognizable video game, it's immediately synonymous with new technologies and the origins
of a new movement." 
To mark the game's 50th anniversary, a 60-second video featuring two Porsche Taycan electric sports cars playing a life-size version of "Pong" has been released, with a high-tech 3D drone replacing the fast-moving bouncing ball. 
Taycan Arcade can be found at Taycanarcade.com.au and on location at the Porsche activation on Oval 17 during this year's Formula 1 Australian Grand Prix, being held in Melbourne from March 30-April 2. 
Subscribe and receive the latest news from the industry.
Join 62,000+ members. Yes, it's completely free.
You May Also Like
Loading..