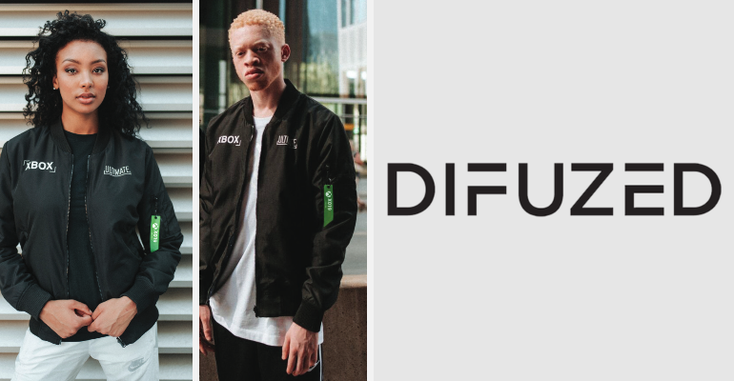 Whether it's licensing, marketing, production or design, no matter what division you're in, most individuals in the gaming industry will have a shared moment. A moment of significance in youth or young adulthood that brought them into the gaming world forever, whether they
knew it at the time or not. For Daniel Amos – head, gaming and esports, Difuzed – it all started with a strongly-worded letter to SEGA.
License Global:
How did your love of gaming turn into a career?
Dan Amos:
Video games have played such a huge part in my life. They have shaped my preferred entertainment, introduced me to some of the oldest friendships, brought my family closer together, and the impact on my career path has been monumental.
Without exaggeration, I play video games every day. Through lockdown, my brother, son and I have had regular tournaments. Anyone that knows me well will confirm that, for me, the statement "I'm obsessed with gaming" is a vast understatement. Yes, I have collections of consoles, having
kept every console I've ever bought, but I've yet to meet anyone in the licensing industry, or games industry, that has kept a letter received from SEGA as a 14-year-old.
It was at that point that I thought, "I want to do this as a job." After reading an interview in Mean Machines SEGA with the then-European marketing director, I decided to put pen to paper. I remember what I wrote, and, yes, it was embarrassing. I was critical of a recent game release, suggesting it wasn't on par with what I'd expected from SEGA and asked how they planned to combat the imminent launch of the Nintendo 64. Receiving a response was unexpected and inspired me. It validated my interest in gaming, and it genuinely made me think I can be a part of this. Since then, I have chased any opportunity that could bring me closer to the games industry, and it was this that opened my eyes to licensing.
How did you find licensing, or did licensing find you?
No one chooses to become a licensing professional because, at its core, licensing is stealth. When it works seamlessly, the consumer thinks the brand owner manufactures the product. Like every consumer, I'd never have thought to delve beneath the surface to discover licensing as an industry, so licensing very much found me. I began my licensing career as a junior product designer while studying illustration (planning to become a video game character designer). It's in this role that I interacted with Warner Bros., Disney and Star Wars as a licensee. From there, I discovered licensing agencies after a visit to Brand Licensing Europe…
Read more about:
Subscribe and receive the latest news from the industry.
Join 62,000+ members. Yes, it's completely free.
You May Also Like
Loading..