A View from the East: Japan
A View from the East: Japan
License! Global explores the opportunities and challenges of the Japanese licensed consumer product market.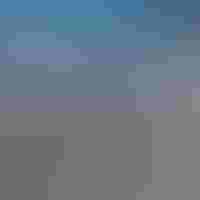 License! Global explores the opportunities and challenges of the Japanese licensed consumer product market.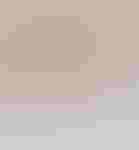 John Easum, guest reporter
With a retail market for character goods valued at nearly $16 billion, Japan still represents–by a wide margin–Asia's largest territory for branded character merchandise.
Japan's character market reached its peak during the Pokémon and Hello Kitty induced frenzy of 1999, a year that saw roughly $20 billion in retail sales of character merchandise. While economic malaise, migration to digital platforms and other media and one of the world's lowest birthrates have since tempered the industry's growth, Japan continues to be the Asian behemoth of character licensing. And with an array of new hit properties such as the popular boys' action brands, YO-Kai Watch and Oreca Battle, the country promises to maintain its position as one of the world's most dynamic character licensing markets.
Despite the buoyant environment for character goods, the country will continue to prove challenging for Western brands trying to get a foothold. Each year sees the arrival of hundreds of new homegrown characters that are introduced through manga, children's books, anime and digital platforms, or purely as original iconic characters. Breaking into this lucrative, but competitive, character goods market has proved difficult, yet not impossible, for non-Japanese brand owners.
New IPs are also being developed through the growing trend of co-productions between Japanese producers and non-Japanese partners, such as ShoPro and Spin Master's "Tenkai Knights" TV series, which is creating a new generation of content that is transcending historical cultural barriers.
Top Characters of 2013
Japan's Character Databank ranks the top five licensed characters in 2013 as follows:
1. Anpanman
2. Mickey Mouse
3. Hello Kitty
4. Pokémon
5. Pretty Cure
These five have dominated the character market landscape for many years. It is interesting to note that both Pokémon and Hello Kitty drove the 1999 explosion in licensed character goods, and they continue to hold top-ranking positions today. The last 10 years have seen the emergence of many new character brands, but the evergreens (which include brands such as Snoopy, Doraemon, Winnie the Pooh, Thomas the Tank Engine and Super Mario) continue to hold the largest share of Japan's character market.
Demographics
Roughly 60 percent of character goods sales in 2013 were for consumers under 16-years-old. What remains striking, however, is the large number of adults who enjoy this merchandise. The most popular children's characters typically enjoy the same level of popularity with an older market.
Major retailers and licensors also give much attention to the OL (a Japanese term that refers to the "office lady") demographic, with entire store sections dedicated to character-branded accessories, apparel, handbags and a variety of other trinkets.
Unique Categories
In 2013, the toy category represented nearly 37.5 percent of licensed goods revenue. Japan's toy category includes traditional toys such as figurines, plush, vehicles and construction toys. There are two standout categories, however, that are unique: capsule toys, also known as "Gashapon," (an onomatopoeia for the sound of turning the crank and having a toy appear); and the amusement category, which includes items that are offered as prizes in the country's 5000-plus game arcades.
There are reportedly one million Gashapon machines in Japan filled with licensed goods that typically cost between ¥100-¥500 ($1-$5). Gashapon revenue in 2013 was roughly ¥30 billion (or $300 million).
Pachinko and Pachislot The Pachinko gaming machine continues to be a dynamic licensed merchandise channel. There are roughly 12,000 Pachinko parlors in Japan, each of which house several hundred machines. The most popular machines are typically themed with entertainment brands. In this lucrative category, advances can often well exceed $1 million. Japan's newest machines for games Kinnikuman and Lupin the Third launched with the same level of fanfare befitting a theatrical release, with lines of fans waiting outside stores on opening day.
Pachinko and Pachislot remain a hotly sought after category, and Pachinko companies are receptive to appropriate Western brands. Successful licenses have included Star Wars, Indiana Jones, Back to the Future, E.T., James Bond, Lord of the Rings and Spider-Man, to name a few.
Character Themed Stores
Another great place to shop for licensed character goods is at one of the many brand-dedicated retailers. While Pokémon and Hello Kitty are well known for their own stores, one can enjoy a medley of other character stores that feature such brands as Snoopy, Pretty Cure, Rilakkuma, Moomin, Shonen Jump, Hello Kitty, Miffy and more. The best-known destination is Character Street, found in the basement level of Tokyo Station.
In addition to character stores are themed restaurants and cafes such as the Gundam Café, also found in Tokyo Station.
A New Trend–Regional Characters
A growing trend is the emergence of regional mascots. The most noteworthy are the ubiquitous Kumamon, the bear of Kumamoto Prefecture (a region located on the southern island of Kyushu) and Funasshi, the yellow mascot inspired by the local pear fruit from Funabashi City.
Kumamon was created by the local government and is offered to licensees on a royalty-free basis. The primary objective is to promote regional tourism and investment. It is reported that in 2013, Kumamon goods generated well over ¥20 billion ($200 million) in revenue.
Growth in Mobile and Digital Characters
While Japan remains a paradise for character merchandise, the past few years have seen significant growth in characters born from digital and mobile platforms. This has in part been fueled by the growth of SNS Games, the booming category of social network service games developed primarily for smartphones. Gung Ho Online Entertainment's "Puzzles & Dragons" continues to be a favorite for Japan's commuters.
Another impressive area of growth has been the use of licensed characters in instant messaging services, such as LINE. LINE is the country's most popular instant messaging platform that currently boasts 55 million users. The service can be utilized to send text messages, share character "stamps" and play games. For a fee, LINE allows users to download stamps of branded entertainment characters. The service has also spawned its own set of quirky characters that have branched out into their own animated TV series (broadcast on TV Tokyo), a popular merchandise line, a dedicated retail store and a vast array of retail and promotions.
Challenges to Entry
Despite the large number of licensed characters enjoying success, Western companies continue to find Japan a perplexing market, particularly when introducing TV and theatrical brands.
"American and European companies have a challenging time navigating the local approach to a manga-driven media mix," says Kazuo Rikukawa, president, Character Databank.
Many of Japan's leading entertainment brands, both animated and live action, have their roots in manga, or Japanese comics. Popular serialized manga magazines such as Shueisha's Weekly Shonen Jump, Shogakukan's CoroCoro Comic or Kodansha's Weekly Shonen Magazine have served as the launch pad for some of the country's biggest entertainment franchises.
Shueisha's Shonen Jump, for example, has a weekly circulation of roughly 2.8 million copies, and has produced such hit properties as Dragon Ball, One Piece and Naruto.
Developing properties through manga allows publishers to test new content on a regular basis and get immediate feedback from readers. Building a manga fan base ensures that a property can enjoy significant popularity before being developed into TV and other media.
Successful serialized manga are adapted to animation and/or other forms of media in collaboration with a production committee of core partners who also act as TV timeslot sponsors. The committee typically includes a production company, publishing company, master toy and game licensees, advertising agency and a TV network.
While employing a manga approach ensures a complete recipe of exposure, media and support, it is a model that is obviously difficult to replicate for a non-Japan-based company.
"Breaking into the Japanese market also takes years of patience," says Rikukawa.
Despite the complexities, certain American and European characters have found a welcoming home in Japan. In the 2012 Character Databank top 50 ranking, 12 characters were from outside of Japan. Of these 12, Disney held eight of the spots. The other four were Snoopy, Thomas & Friends, Moomin and Miffy. Where's Wally? books (or just Wally in Japan) have also been popular since their launch in 1987, and Wally look-a-like fan gatherings are common. Disney and Lucasfilm's Star Wars property is also widely adored.
Global Co-productions
With the objective of developing content and characters that will resonate both in and outside of Japan, more Japanese producers are embarking on TV co-productions with North American and European partners. Recent projects have included "Bakugan" and "Monsuno." In April, ShoPro and Spin Master launched "Tenkai Knights" on TV Tokyo with the partnership of Shogakukan's CoroCoro Ichiban and Happinet. TV Tokyo is now also actively co-producing a new "Calimero" TV series with France's Gaumont Animation, in partnership with Kodansha. This trend will surely grow.
With a variety of strong evergreen and compelling new brands, a dynamic publishing industry, growing mobile and digital platforms and a vibrant retail landscape, Japan will continue to hold its position as a world leader in character licensing.
John Easum has more than 20 years of leadership experience working in a multi-national context with Japan's leading production companies and media groups. He is considered one of the industry's foremost Japan experts in the area of entertainment licensing, distribution partnerships and co-productions.
In January 2012, Easum founded One Bridge, a Tokyo-based consultancy focused on building strategic distribution, production and brand partnerships between Japanese and international companies. One Bridge also provides management support in Japan for multi-national corporations in a variety of domains including media, licensing, food, technology, retail and fashion. Easum is also president of Caviar House and Prunier Japan.
Prior, Easum was president of Viz Media Europe, based in Paris. He speaks English, Japanese and French.
Subscribe and receive the latest news from the industry Article
Join 62,000+ members. Yes, it's completely free.
You May Also Like
---