SiLC 2023: Data, Legislation and Action
SiLC 2023: Data, Legislation and Action
The message of sustainability and its vital role in the future, not just in business, has permeated consumer sentiment and global industry on an ever-increasing scale.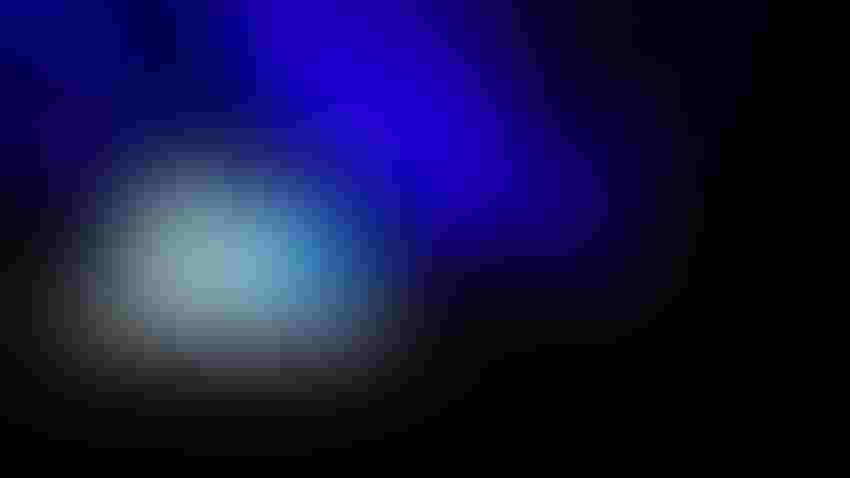 SiLC 2023
Products of Change
While government legislation, consumer behavior, technological innovations and, frankly, global environmental necessity have brought a new focus on sustainability worldwide, Products of Change is one organization driving and promoting positive change throughout the brand licensing business. 
On Nov. 8, Products of Change invited the U.K. brand licensing industry to the Royal Geographical Society in London to take that journey further through thought-provoking seminars. 
License Global breaks down the key trends and sentiments emerging from the Sustainability in Licensing conference.
"We are facing a triple crisis."
Caroline Petit, deputy director, United Nations Regional Information Centre, began the day with a firm message to act now.
"We all have a common goal. We know, however, that we are off track. We are halfway to 2030 … people are moving forward, but unfortunately, some are moving backward. We are facing a triple crisis through climate change, pollution and biodiversity loss. What's more, it will take 300 years to close the gender gap … the good news is we have a plan. The Sustainable Development Goals are a roadmap that global leaders will agree to in New York in September. We are halfway to our goals. We have seven years, but games can be won in the second half … we need to take the leadership, step up the effort, find better use partners and educate your customers about the importance of sustainability."
"The low-hanging fruit has all been picked; it's time to lean in."
Highlighted by James George, POC ambassador for circularity; Mike Swain, POC ambassador for packaging and Illana Adamson, founder, Be Better Sustainability, Assessor Cambridge Sustainable Marketing Course, Europe is set to become the first carbon-neutral continent by 2050. To do this, measured but enforced steps must be made, commitments and plans must be put into motion. For the world to achieve greater environmental responsibility, legislation is vital, but how does the broader plan impact the business of brand licensing?
"We all have a sphere of influence. You all have a collective responsibility to do something different. Policy levels the playing field and allows us to set the landscape," says James George, ambassador for circularity, POC. "It's designed to support transition and should be seen as a carrot as well as a stick, and that stick is getting bigger … we've already seen some high-profile examples of brands being caught out."
"You need to gather your data, think about what you're doing and understand what data you need," says Mike Swain, ambassador for packaging, POC. "Products of Change can provide insight into those mechanisms you're facing and what you need … the low-hanging fruit has all been picked; it's time to lean in and make a tangible impact."
Key legislation began with the European Green Deal but evolved into the Plastic Packaging Tax, Corporate Sustainability Reporting Directive and EU Taxonomy – to name just a few – initiatives that are building a climate of necessary and data-driven, government-mandated action.
"It's about knowing your supply chain, interrogating that supply chain and building data." – Nicola Torode, head, operational compliance and sustainability, DK Books.
With impacting factors in mind, David Boyne, managing director, Bravado; Jeremy Orriss, director of licensing, Difuzed; Sine Møller, sustainability transformation director, the LEGO Group; Nicolas Loufrani, chief executive officer, The Smiley Company; Anna Halford, associate principal council, The Walt Disney Company; Nicola Torode, head of operational compliance and sustainability, DK Books and Elizabeth Eaves, sustainability lead, Mattel EMEA, combined to shine a light on how to put those intentions, plans and commitments into tangible action.
"Once you look at your data and understand your scope emission, you can build a journey," says David Boyne, managing director, Bravado. "POC helped us bring that expertise in-house to set lofty but achievable targets and build a roadmap which we can action."
"We're hiring a lot of people with specialist knowledge from global policy to sustainability," says Sine Moeller, sustainability transformation director, LEGO. "We want those specialists to help us collaborate and reach our goals. We're a long-standing company and operating smoothly, so while no one wants to disrupt that, legislation is coming."
"There's a tsunami of legislation coming, so data and information are critical," says Elizabeth Eaves, sustainability lead, Mattel EMEA. "The development in the sustainability compliance space has made us go back through our entire supply chain tier-by-tier. It's been a stretch, but it's prepared us for something that is coming, and that's the digital product passport."
For the common thread of data, Kids Industries, LEGO and Netflix took to the stage to share beta testing of a platform that can indicate the maturity of the licensing business within the sustainability journey, as well as providing insight into where individual brands are on that journey.
Exploring categories, such as sports and fashion, breaking down the impact of data in sustainable development, the impacting factors were made clear: act now, delve into each scope laid out for Greenhouse Gas Emissions in detail, understand your impact and collect data. If you can't, become as sustainably literate as possible to build a plan through networks such as Products of Change.
With further insights on low-impact fabrics from Jody Plows, chief executive officer, Nobody's Child, and the exploration of digital product passports with Jonathan Baker, chief commercial officer, Fabacus, it became clear that the industry needs and will be asked to change over the coming years and equipping every brand with the ability to intelligently navigate that "tsunami of legislation" is of absolute importance. As Phil Korbel, co-founder, director of advocacy, The Carbon Literacy Trust, mentioned, "We're in deep, and we need to act now, and if it's all somehow a hoax, then at least we end up with a better world."
Subscribe and receive the latest news from the industry Article
Join 62,000+ members. Yes, it's completely free.
You May Also Like
---