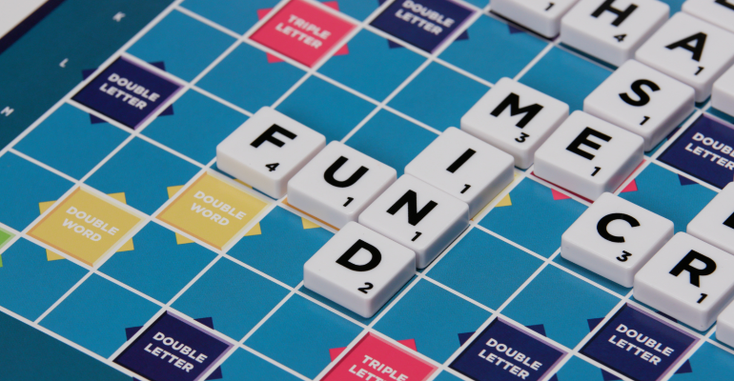 After the second national lockdown saw retail and hospitality close once again, the U.K. is now moving along its roadmap to freedom with the return of retail, gyms, pubs and garden gatherings.
So, it comes as no surprise that among the top listed – or high scoring – words in the U.K. today are "relief," "hope" and "freedom."  
Speaking with the British public via national poll in March, "Scrabble" highlighted the top words associated with the U.K.'s gradual return to normality.  
"In 'Scrabble' – as in life – the words we choose matter," says Pauline de la Riviere, director, marketing, Mattel Games EMEA. "They have the power to uplift, encourage and strengthen us. Words connect us all, and we wanted to make this historic day of lockdown easing and the return to some semblance of normality by discovering the most meaningful words to people today."
The nation's top words today – which offer an insight into what we've all been missing and a mood that focuses on "reunion," 'family," "freedom" and
"hope" – are being beamed across the nation's landmarks as a series of "Scrabble" tiles.
The quintessential British pub is one of the top areas of excitement for the U.K., as words such as "reunion," "joy" and "beer" scored high and were beamed on to The Royal Oak in London's Bethnal Green.  
Retail is also at the top of our lists after long queues formed across the country to enter shops like Primark from 7:00 am this morning. Participants in the poll showcased their eagerness for the return of the shop, and Scrabble selected a spot by Harrods to spell words like "treats," "wander," "retail" and "therapy."
The overall mood of pollsters generated some of the sincerest words around the community and its gradual return, with "health," "freedom," "family" and "hope" scoring high and beaming onto a busy spot near The Shard in London Bridge. Brick Lane, home to independent stores and restaurants in East London, also had its own set of tiles, with "love," "hope," and "relief" projected for all to see.
Britain's Top 10 uplifting words according to "Scrabble:"
Britain's Top Words for Lockdown Easing, according to "Scrabble:"
Source: One Poll study, March 2021.
With more than 150 million sets sold to date, "Scrabble" rose to popularity after its creation in The Great Depression by U.S. architect Alfred Mosher Butts, and celebrates National "Scrabble" Day on April 13 after 83 years of wordplay.
Subscribe and receive the latest news from the industry.
Join 62,000+ members. Yes, it's completely free.
You May Also Like
Loading..