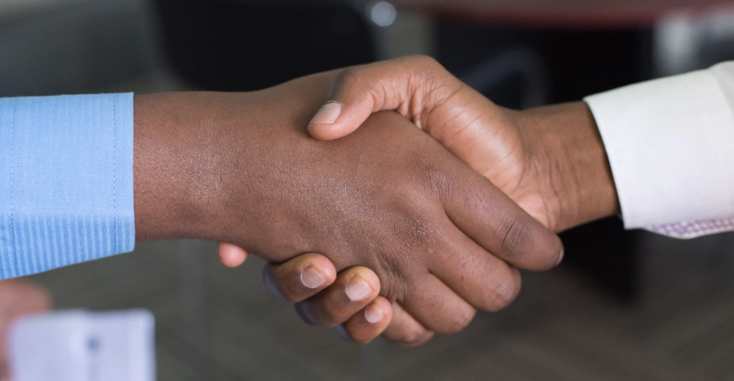 The licensing business, which is driven by both product and experiences, has been seriously disrupted as a result of the current COVID-19 global epidemic. This unforeseeable humanitarian and financial crisis has rendered previously planned strategies for 2020 redundant, leaving licensing and retail businesses exposed.
The disruption has temporarily changed the nature of how we, as a business, operate, as well as the focus of what areas of IP will see growth as the virus tapers off and consumers return to their lives and purchasing patterns.
While you are reading this and working to sort out your company's licensing strategy post-COVID-19, the team at the Global Licensing Group, Informa Markets, is working in conjunction with our industry association, Licensing International, to strategize and implement a number of ways we can support the licensing industry through the crisis and into recovery.
Our goal is to assist companies to get back online as quickly and safely as possible. Given the nature
of the licensing business, which involves the need for an active and engaged marketplace for brands, manufacturers and retailers to come together annually, we have rescheduled Licensing Expo from May to Aug. 11-13. While we understand the demand for a face-to-face marketplace to trade, the safety of attendees and exhibitors needs to be our primary concern. Thus, we are exploring a number of creative options that will enable interactive meetings, whether they be in person or virtual as a result of a prolonged global lockdown. 
We understand at this moment in time, your core focus is on your individual business' survival. We also know that the global licensing marketplace depends on Licensing Expo, Brand Licensing Europe, Licensing Expo China, the Licensing Leadership Summit and
License Global
as the most efficient way to go to market, and we want you to know we take this responsibility seriously and will not let you down. Difficult as this brief moment in time is for us now, we need to focus our efforts on how we, as an industry, can recover as quickly as possible when the danger of contagion passes.
If ever there was a time when we needed products and experiences that provided emotional connections, it is now.
When we look back on the COVID-19 pandemic and the resulting global economic crisis, I imagine that we will realize this time represented a major tipping point for the licensing business.
"It would seem that the coronavirus is accelerating the structural changes we've been seeing across retail and society for the last decade — toward online interaction, toward e-commerce and away from brick and mortar, toward direct-to-consumer away from department stores," Simeon Siegel, managing director, BMO Capital Markets, told Retail Dive. "On the one hand, social media has essentially been prepping the world for 'social distancing.' On the other, humans aren't built to not interact."
"
Once the crisis is over, consumers will look up to brands to redefine the value of trust," Thomai Serdari, professor, luxury marketing and branding, New York University, Stern School of Business, told
Retail Dive
.
Brands need to be ready to deliver on that trust through new products and experiences derived from licensing.
If the 2008 financial crisis is a barometer, we know that many companies will shelter in place, downsize their staffs and not sign new licensing deals. Meanwhile, consumers' pent up demand for products and experiences will need to be fulfilled. Brands will need to move swiftly if they wish to recapture consumer loyalty and spending. Licensing, at its core, is a marketing tool that provides brands added exposure in product and experiential categories as a way to reinforce and strengthen the core brand.
Secondarily, the royalty revenue derived from licensed merchandise will assist in defraying the losses brands experienced during the COVID-19 retail shutdown. Companies ready and able to fulfill these needs will see success, while those who wait will fall behind. Simply put, companies that aren't doing deals, will perish.
So, where will the category winners come from? Here are just a few categories I believe will really excel:
TikTok, Twitch and Instagram influencers;

Licensed film, tTV and video Games based on books and board Games;

Heritage brands (This is the second-chance moment for trusted heritage brands to double-down on their brand extension partnerships appealing to Gen Z and Millennials.);

Health and wellness products; and

Nostalgia (The familiar will be embraced.).
Finally, while you are home and perhaps are tiring of staring at screens, I recommend reading or re-reading Malcolm Gladwell's best-selling book entitled,
The Tipping Point
. Published 20 years ago, Gladwell's prescience for our current situation is uncanny. His use of "virus" and "epidemic" as metaphors for changes in societal behavior and adoption of new behaviors and product choices is extremely insightful in understanding how an event like COVID-19 can shift consumer priorities and preferences. In this case, a real epidemic from a virus will shift how we think, the new products we will create, as well as how our behaviors will change as a result. It's a highly compelling read.
Stay safe, stay well and be assured, we are here for you and your business during this difficult time.
Subscribe and receive the latest news from the industry.
Join 62,000+ members. Yes, it's completely free.
You May Also Like
Loading..