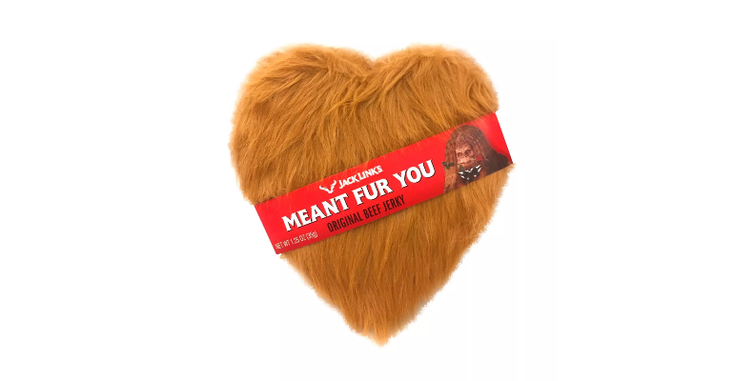 Valentine's Day has become a big business for retail in just about every vertical. The 
 has estimated that Americans will set a record for Valentine's Day sales in 2020. According to the group's annual Valentine's Day survey, consumers plan to spend a total of $27.4 billion on the romantic holiday. The figure represents a rise of 32 percent when compared to last year's record sales.  
The increase looks to have surprisingly little to do with the spending habits of couples. The NRF attributes the growth in holiday revenue to a strong economy and changing consumer habits when it comes to gift-giving. Over the last few years, people have begun buying Valentine's gifts, not just for romantic partners but also friends, family, co-workers and, even pets.
"We've always heard of puppy love, but pets are seeing a larger share of Valentine's Day spending," says Phil Rist, vice president of strategy, Prosper Insights. "Husbands and wives don't need to be worried if their spouses are buying a Valentine's
Day gift for someone else – most likely it's greeting cards for their children's class at school, flowers for a family member or maybe a treat for the family dog."
The changes in gift-giving habits have also led to a boon in licensing deals that run the gambit from flowers to beef jerky. Here are some of the licensing agreements that are capitalizing on the February holiday staple.
Licensing for the Traditional Products
Products such as fragrances continue to be in vogue for Valentine's Day this year. According to
, in 2019, the two weeks leading up to the holiday generated over $170 million in fragrance sales in the U.S. Frangrances are joined by other common items for Valentine's Day such as flowers and chocolates. 
With the popular items continuing to be be sellers for the romantic day, brands such as 1-800 Flowers are leveraging their brands for Valentine's Day. The 
previously announced partnership
 with David Tutera has extended to a new line of Flowers for Valentine's Day season. The Brand Liaison brokered the deal that sees Tutera curate a collection of flowers in line with the romantic tradition of Valentine's Day.
"I am thrilled for this new collaboration with 
," Tutera said at the time of the original partnership announcement. "The David Tutera brand aims to provide a lifestyle that inspires everyone to 'Celebrate Their Lives Every Day.' It's an honor for me to be a part of one's celebration, or even to bring a smile to someone's face, through my new partnership with 
."
Licensing for the Less Obvious Products
While the industry has continued to support partnerships for things like flowers and jewelry, less than apparent brands have also been getting into the space for Valentine's Day. The Joester Loria Group, for example, has two novel licensing deals that highlight the unique ways companies can take part in Valentine's Day festivities.
JLG's Kellogg and Brand Castle deal led to the creation of Rice Krispies Treatmaking Kits as a gift for the whole family. JLG also brought together DesignPac and Jack Link's Beef Jerky to develop several Valentine's Day items that feature Jack Link's Sasquatch brand character. While not necessarily romantic, the products proved a hit for friends and family members when it rolled out at Walmart and Kroeger stores last year.
Leveraging New and Old Ideas for Licensing Success
As Valentine's Day continues to be a significant retail holiday, the unique and traditional licensing partnerships from companies such as JLG and Brand Liaison prove that there is room for deals for just about any brand. While Valentine's Day might no longer be just for couples, it can certainly be a hit for a variety of licensors.
Subscribe and receive the latest news from the industry.
Join 62,000+ members. Yes, it's completely free.
You May Also Like
Loading..