The Death of the Department Store
The Death of the Department Store
Are we witnessing the death of department stores as we know it?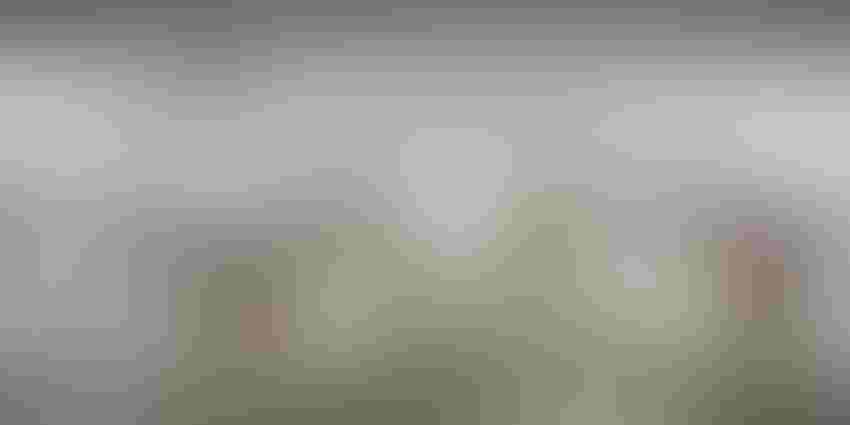 This week, luxury retailer Barneys New York announced that it had filed Chapter 11 and planned to close most of its stores (Reuters), leaving retail analysts and consumers wondering: Are we witnessing the death of department stores as we know it?
On Tuesday, Sears announced it would close 21 Sears stores by late October (CNN)–adding to the long list of Sears and Kmart store closures that have taken place since Sears Holdings Corporation's October 2018 Chapter 11 filing.
But, wait, there's more. On Wednesday, women's fashion retailer A'Gaci filed Chapter 11 with plans to close all brick-and-mortar locations.
Though the economic implications behind what's happening at retail are too nuanced and complicated to package into a neat sound bite, it's clear that department stores are in trouble. Whether it's because of convenience, competitive pricing or an increase in free-and-fast shipping–think Amazon Prime–more consumers have turned away from traditional brick-and-mortar stores and toward e-commerce to make their purchases.
In today's retail landscape, options abound, which means high-end luxury retailers must compete with a seemingly limitless pool of competitors, who opt to offer the best possible deal to lock in the price-conscious, coupon-code-wielding consumer of today.
Even consumers who are attracted to luxury items want a good deal–and are willing to shop around for it. If you're a Millennial mom strapped for time, why leave the comfort of your home to scour the aisles of a department store only to see whatever happens to be in-stock at the particular time, when you can set advance search functions on a site like Gilt.com?
In 2019, it's almost an antiquated idea to go to a department store to shop. Furniture? There are several furniture e-commerce sites and retailers to choose from. Clothing? Just scroll down your Instagram feed and you'll happen upon a barrage of ads from clothing retailers–high-end and fast fashion­–cleverly promoting their products to you via incredibly targeted ads that happen to know exactly what you're poised to purchase. Cosmetics? Why not head to Sephora's snazzy website, where you rack-up points toward your next Givenchy lipstick purchase and get free samples of product, or search Amazon's endless supply of products? Appliances­–again, Amazon.
So, what place do department stores have in today's retail landscape? Who will choose Barneys, Neiman Marcus, Nordstrom or JCPenney over an online shop? Or, maybe the better question is, how can department stores compete (and beat) the e-commerce giants and today's easily-accessible myriad of retailers? What is the strategy? Who is the ideal target demographic? And what is the point of differentiation?
The natural solution might appear to be to target the older consumer who doesn't shop online but prefers a more tactile approach to shopping; someone who grew up going to every Macy's sales event. But catering to this group is only putting a temporary Band-Aid on the problem.
You've got to play the long game like established retailers such as Nordstrom have done. In recent years, the luxury retailer has been lauded by organizations like the National Retail Federation for leveraging the latest technology and training to provide quality customer service. Nordstrom's use of mobile apps combined with its focus on personal service has seen the store survive the changing tides of retail and see modest growth over the last few years (GeekWire). Department stores must evolve and embrace the inevitable societal and technological changes that are irreversibly affecting consumer trends. They must aim younger and cooler and leverage all available technology and social network platforms.

Macy's, for example, gets it. The retailer announced this week that its back-to-school promotion would include shoppable commercials on the "Snapchat" app. Macy's will also launch a video-sharing challenge on the "TikTok" app dubbed "All Brand-New Challenge," encouraging teens to record videos that showcase their new school outfits and share them via social media. This clever call-to-action speaks to younger consumers in their language–snap and share. Macy's has also launched campaigns for pop-ups that featured "Pinterest" Pincodes for visitors to scan, which revealed a board with curated outfits based on each location. For the 2018 holiday season, Macy's also offered shoppable Instagram stories based on personalized gift guides.

Though Macy's faces an uphill battle (the retailer reported a decline in Q1 revenue, year-over-year), it's on the right track by launching clever marketing campaigns that highlight its own brand name and introducing cool narrative-driven retail concepts, such as STORY. Department stores should follow suit and implement fresh marketing campaigns that tackle all consumer touchpoints and authentically attract a younger customer base to ensure longevity. Offering free shipping is a must, and meeting consumers where they are–online–is no longer an option but a necessity.
The stakes are high, and department stores who don't adapt will face the same fate as Barneys, Sears, et al.
Subscribe and receive the latest news from the industry Article
Join 62,000+ members. Yes, it's completely free.
You May Also Like
---