Toy Fair Trends
Toy Fair Trends
]> Big changes are afoot for Toy Fair in an effort to satisfy both mass and specialty retailers. After toying with changes to New York Toy Fair for decades, an evo

]>Big changes are afoot for Toy Fair in an effort to satisfy both mass and specialty retailers.

After toying with changes to New York Toy Fair for decades, an evolution is underway that ideally will address the divergent needs of both mass and specialty retailers. Truth be told, the change is a long time in coming, with major retailers and manufacturers already previewing and showing products well before the slated February show gets underway. Mattel has been holding its own Toy Fairs for retailers in June and November time frames for the last several years, and Hasbro is moving in the same direction.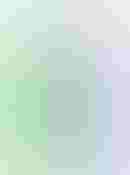 "The mass marketers' buying calendar is very different than that of specialty stores," says Terri Bartlett, vice president of communications at the Toy Industry Association. "Mass marketers don't want to give up complete participation in the February show, yet 75 percent to 80 percent of their plan-o-grams are already completed by January. The specialty stores don't look at 2003 until they get out of the holidays, and then February is good for them." Further, the TIA defends that the changes will provide larger retailers with more time to spend at the New York-based Jacob Javits Convention Center or the International Toy Center focusing on smaller manufacturers.First evidence of the change will be apparent in October 2003, when the first "early mass market show" gets underway October 21 to 23 at existing showrooms in the toy buildings and in showrooms that can be leased from the TIA. The February show will be promoted as an event more specifically directed to the specialty market.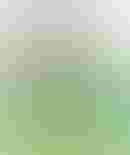 Reaction has been mixed, with specialty retailers feeling the mass market is just throwing its weight around (see sidebar on p. 42 for industry opinions). Further, the segment fears larger retailers will get first dibs on the hottest products, leaving it little room for product differentiation."There are so few specialty vendors out there and if the mass market gets an early opportunity to preview products, we risk having it steal them from us," says Lisa Visco, vice president of merchandising at specialty retailer Learning Express. "I see the change benefiting the mass but being bad for the mom-and-pop community." Conversely, mass merchants cite a real need for greater lead times to make product selections, set plan-o-grams to meet tight retail cycles, as well as to broker exclusive deals. As for manufacturers, the change will force them to get their products done earlier and better manage their inventories. On With the ShowRegardless of prospective changes, Toy Fair continues to be an important vehicle for the toy industry. Licensed products thrive with new product introductions tied to key trends such as classic and "back-to-basics" toys, electronics, and TV- and movie-based toys that educate, nurture, and challenge a child's imagination.
"Nostalgic toys will be important because there is always an undercurrent of what is old is new," says Dave Schwartz, vice president of marketing at Funrise Toy Corp. "We are entering a period when video games will take a step back, and that will be good for the toy aisle and for retro/ nostalgic toys."
Licensors and licensees hope to rekindle consumers' relationships with properties such as Care Bears, Strawberry Shortcake, Teenage Mutant Ninja Turtles, Cat in the Hat, and Rudolph the Red-Nosed Reindeer. Care Bears will figure significantly for Play Along with more than 20 new skus planned for 2003 and "two feature sections going into Toys "R" Us and Wal-Mart for spring," reports President Jay Foreman. The company also signed on as master toy licensee for Universal's upcoming movie, Cat in the Hat, with plush, figures, collectibles, and some feature items on shelves August 2003. Applause will support Cat in the Hat with plush, figurines, drinkware, and key chains due on shelves third quarter 2003.
The Teenage Mutant Ninja Turtles are coming out of their shells with support from licensees such as Basic Fun and Saturday morning airtime on FoxBox. Patch Products took on Rudolph the Red-Nosed Reindeer from GT Merchandising & Licensing Corp. and plans a line of Rudolph board games, card games, and puzzles.
Classic Properties
Classic properties continue to thrive with Scooby-Doo still a top dog for Warner Bros. Consumer Products. Equity Marketing plans three new skus for 2003. Batman, too, will undergo a resurgence with new master toy licensee Mattel planning product launches in spring based on the Batman animated series and in fall based on DC Comics' comic books.
Ohio Art will bring Etch a Sketch "into the 21st century through new case shapes and new licensing alliances," says Jo Wood, vice president of research and development. Limited product will roll out in 2003 with a much greater presence planned for 2004.
Funrise will support tried-and-true brands such as Tonka and G.I. Joe with new wrinkles built into many G.I. Joe vehicles, new motorized vehicles for Tonka, and a line of licensed The Hulk vehicles.
Toys That Nurture
The impact of 9/11 has affected toys as well, with manufacturers developing and enhancing play patterns that encourage nurturing and discourage violence. Zany Brainy recently stopped selling video games in its 170 stores claiming the video game industry is focusing on themes too violent for its young customers.
"We are going to see a violent backlash against violent toys as parents discourage kids from playing with violent toys," says Kenn Viselman, president of Kenn Viselman Presents. Nurturing is the main theme of Viselman's new Lil' Pet Hospital property with good results at FAO Schwarz and Toys "R" Us and recent placement at 1,500 K•B Toys locations. Four more skus are due in spring.
The need to nurture has helped plush sales, with Applause signing on as master licensee for all of Disney, Nickelodeon, and Universal Studios properties. The company also will introduce a line of The Simpsons plush at Toy Fair. "I'm going after the marketplace not with a single hot product, but rather with a portfolio of warm products that create a festival of characters," says Applause Chairman and CEO Bob Solomon.
Education is key for Fisher-Price, with a major learning initiative led by robotic toy Kasey the Kinderbot. "Character-focused properties are on the rise once again," reports Neil Friedman, president of Fisher-Price Brands, with good results and big plans for Elmo, Dora the Explorer, Disney Princesses, Pooh, and Barney. Little People, celebrating its 44th year in 2003, had its best year ever with double-digit growth.
Sesame Workshop has plans for the relaunch of Dragon Tales with an exclusive line of Fisher-Price products at Toys "R" Us on shelves in mid-February. TRU also nabbed the exclusive on a line of Sesame Street ride-ons and ride-in toys from new licensee Processed Plastic. Further, Gund will create Dragon Tales plush for the specialty market.
Disney breaks new ground and "captures multiple play patterns with its Disney Princesses," says Maryellen Zarakas, vice president, global toys at Disney Consumer Products. The company also ventures into new categories signing on with Mega Blocks for a Disney construction line for boys and girls. Further, the Disney parks come to life with a line of toys featuring park icons and rides. Hasbro bows a playset in fall 2003.
No Toy Fair would be complete without myriad electronic toys featuring lots of bells and whistles. But some manufacturers feel that the "back-to-basics" attitude adopted by many of today's parents might adversely impact the electronics area. "I see a trend away from high-tech and mechanical toys and toward basic toys as retailers recognize that electronic, feature-based toys have a shorter shelf life and are riskier," says Play Along's Foreman. "Techno puppies came and went and left a big stain on the rug. There were a lot of items that didn't sell and lots of try-me packaging with dead batteries."
Subscribe and receive the latest news from the industry Article
Join 62,000+ members. Yes, it's completely free.
You May Also Like
---