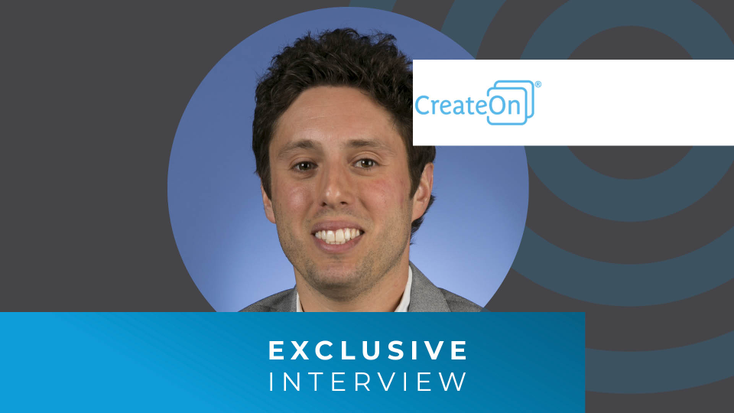 Steve Rosen, co-founder, CreateOn
CreateOn
Early years education is some of the most important years in life. Children's brains are like sponges and so many key life skills are learnt during that time. When your principal from kindergarten to fifth grade is the sister of Jim Abrahams, writer and director of the likes of "Airplane," "The Naked Gun," and "Scary Movie," it's almost a given that you're going to be into movies in some way.
The above applies to Steve Rosen, co-founder, CreateOn, who reached out to Abrahams when in college to get advice on getting into the movie business. "You gotta be in LA," was the response. So, on a whim after college, Rosen moved from his home in Chicago, Il. to Los Angeles, Calif. And started working at Maverick Films, a company owned by Madonna. 
After a year and half, Rosen relocated back home in Chicago to work for Midway Games, the company behind "Mortal Kombat" and "NBA Jam," enabling him to learn alongside the likes of Ed Boon, who created "Mortal Kombat," Mark Turmell, the creator of "NBA Jam"
and Matt Booty, who is now the head of Microsoft Studios. 
Feeling he possessed the skills to lead his team and start producing himself, Rosen sought an opportunity at Scientific Games, at the time known as WMS. It was here that Rosen discovered that his niche was in licensing.
"At the time, we had about 30 brands," says Rosen. "Everything from 'Monopoly' to 'Wizard of Oz' and 'Top Gun' brought me back to my love of film, and I felt like I could be a part of that world again." 
Rosen's role was senior director, game development, and worked with more than 100 brands  getting approvals, working on deals and pitching to the studios.
"It made me feel like being in the licensing game was what I was really meant to be doing," says Rosen.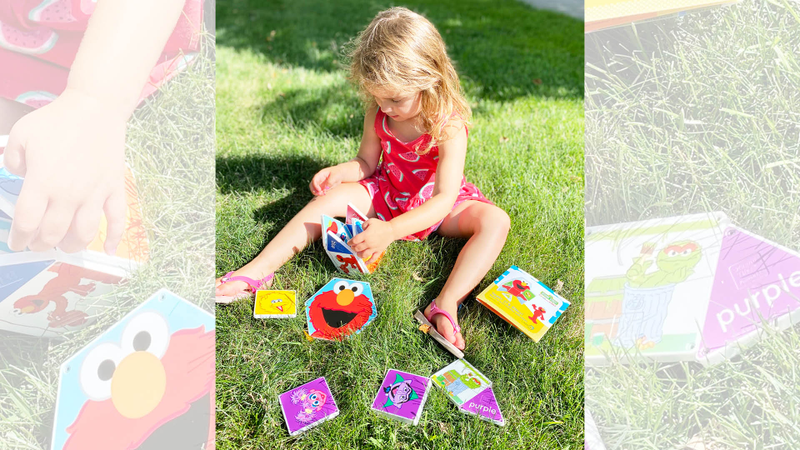 Child playing outdoors with Elmo tiles, CreateOn
CreateOn 
CreateOn
CreateOn was launched by Rosen and his business partner, Aaron Singer, who he met through his son in 2019.  
"I was on a play date with my son," says Rosen. "His friend's father, Aaron, was discussing an opportunity that he was working on to print on magnetic tiles. Magnetic tiles have been around for more than 25 years and there are a bunch of companies in the space, but his idea was to print family photos on magnetic tiles." 
Immediately, Rosen saw this as a licensing opportunity.  
"I was already planning to attend Licensing Expo in 2019, so I asked Aaron to come along with me with the aim to introduce the concept around the event and show off a couple of prototypes," says Rosen. "I had a friend at the
and they made an introduction for us to one of their clients,
and '
.'"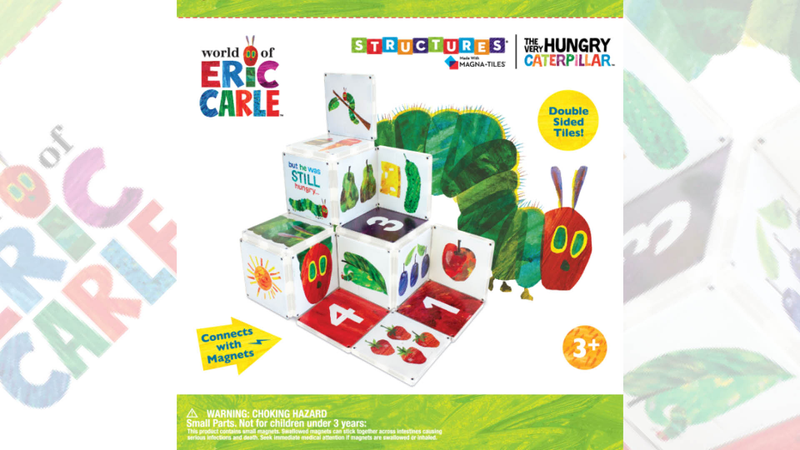 'The Very Hungy Caterpillar' magnetic tiles, CreateOn
Armed with several assets, Rosen put some images together and showed them to
, who took eight SKUs exclusively, sight on-scene. 
"It was a case of right place, right time, and it started our business before we even knew we had a business," says Rosen. "Here we are today with 10 brand licenses, working with everyone from
to
and 'Sesame Street.'" 
Although CreateOn was built during COVID, Rosen highlighted the importance of doing business face-to-face and being able to present and allow potential customers to get their hands on actual product. 
"I think is a crucial part of any business, let alone let alone new business starting up," says Rosen. "We built the business over COVID. We built production and initially got the raw parts from overseas, but we decided that we wanted a big part of our production to be in the U.S. After missing three licensing shows and then going back in 2022 sitting down with contacts, shaking hands was such a relief.
"Licensing is a marriage, and if it's a bad relationship, it's not going to work. I staunchly believe that if you have a great partner with a great brand, you're going to make a great product. With every single one of our partners, we take so much pride in building a great product that it is imperative that we have these relationships with them." 
Manufacturing in the U.S. during COVID , brought about some advantages for CreateOn. It enabled the company to get product onto the retail shelves quickly, as the company was able to build on the Target order and stock produced off the back of it, to persuade retailers to fill the gaps on their shelves, left vacant by supply chain issues, with CreateOn products.  
"We got into Walgreens, Kohl's and Meyer within months because we had the ability to react quickly to the needs of the retailers," says Rosen.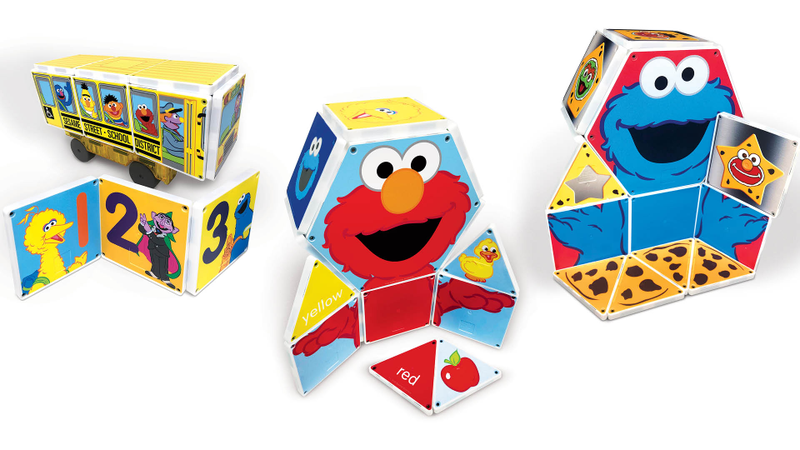 Sesame Street Products, CreateOn
Toy Trends
As License Global discovered from visiting
and
earlier this year, toys and games are very much on the up at the moment. During COVID, families had to find ways to spend time together, board games were a great option and magnetic tiles were no different.  
Rosen's kids, aged six and nine, became his sounding boards, product testers and models for much of the lockdown periods. A welcome break from the stresses of launching a company and stories from the front line from his wife, who is a nurse. 
"We used our products a ton," says Rosen. "It was so important for us because my kids love to build. My son was building Lego when he was three years old and my daughter loves building with magnetic tiles. The iconography can help connect kids to different products. I watched the way my son connected to Lego and then the LEGO 'Avengers.' That helped me see where this could and will eventually go." 
Rosen highlighted the current economic climate and how it has shaped the way toys are being manufactured in a more affordable way, for both the manufacturer and the consumer. "I heard Isaac Larian, who is the founder and chief executive officer of MGA Entertainment, discussing how they are tackling the recession and the inflation that will follow it and that is by shrinking their products," says Rosen. "Then I started to notice this trend across the board, everything is going smaller.  So, we are doing that with some of our products by taking mini magnetic tiles, suitable for travel or for younger kids.  Of course, by making them smaller, we are also making them more affordable, which something that we're taking very seriously and that we're very much looking at in ways to reduce the cost to the end consumer.'' 
Subscribe and receive the latest news from the industry.
Join 62,000+ members. Yes, it's completely free.
You May Also Like
Loading..