Meet the Nominees for Licensing International's Excellence Awards – Toys, Games
Meet the Nominees for Licensing International's Excellence Awards – Toys, Games
And the nominees for Best Product—Toys and Games are…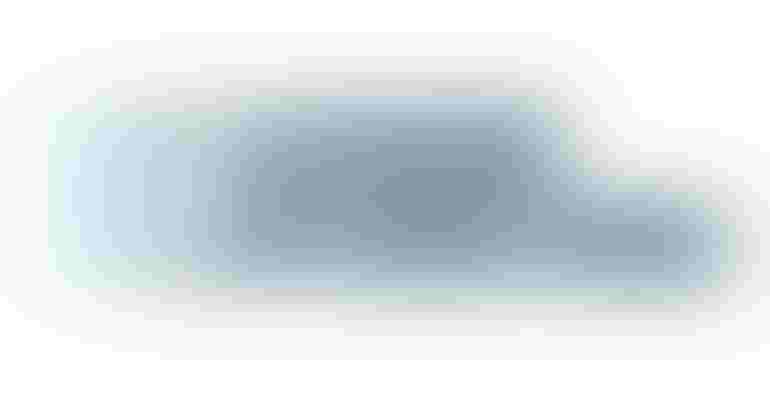 The 2020 Licensing International Excellence Awards nominees include companies from five countries on three continents. Licenses from the world of entertainment, lifestyle brands, museum collections and corporate trademarks are all included on the list. 
Overall, more than 600 entries were received this year from companies in 22 countries and were judged by a panel of 152 executives from 20 nations. 
The following are the nominees for Best Product – Toys and Games. 
0-8 Years Old
Bonkers Toys – Ryan's World Cap'n Ryan's Mega Mystery Treasure Chest 
Kids have the biggest Ryan's World unboxing experience when they dive into Cap'n Ryan's Mega Mystery Treasure Chest from Bonkers Toys. The Target-exclusive item was a true collaboration with Ryan's World, Bonkers Toys, pocket.watch and the Target buying and management teams, successfully creating one of the most innovative and highly sought-after toys of the holiday season. 
Bright Starts/Kids2 – "Sesame Street" Baby Toy Collection 
Sesame Workshop and Kids2, the global infant, baby and toddler product company, partnered for a new line of Bright Starts baby toys and gear featuring "Sesame Street" characters. The line focuses on the infant to toddler category and includes nursery products, baby and wooden toys, bouncers, walkers and door jumpers designed to foster fun and developmental play. The collection was embraced by retail beginning July 2019, with 17 retailers across 13 countries with key activations at Target, BuyBuyBaby and Amazon. 
Giochi Preziosi – "Frozen 2" Whisper and Glow 
This product became the number one selling product of the "Frozen 2" Giochi Preziosi portfolio. 18 glittered "Frozen 2" mini dolls light up, activated by a whisper of air. Blow onto your favorite "Frozen 2" character — Elsa, Anna, Olaf, the Nokk and many more — and it magically lights up. Blow again and see its light change into 6 colors, creating an ice scene. 
Kid Trax – "Paw Patrol" Rubble's Digger 
Children can join Paw Patrol's Rubble for tons of backyard and sidewalk fun on Rubble's Digger.  Loaded with fun features, this ride-on toy includes a working front bucket, manual rotating drill, flashing lights, and construction and engine sound effects.  Plus, it comes with a toy hard hat for the little builder.  The easy push button drive system is simple for little ones to operate, while the Power Trax rubber traction strip tires keep the ride smooth and steady.  With a top speed of 2.5 MPH, this ride-on toy provides the perfect blend of fun and safety.  This product is available on Walmart.com and is part of a collection of PAW Patrol ride-ons which includes the character vehicles for Chase, Sky, Marshall and Rubble! 
Mattel – "Jurassic World" Destroy 'N Devour Indominus Rex 
Inspired by the blockbuster "Jurassic World" film franchise, the Destroy 'N Devour Indominus Rex embodies the partnership between Universal and Mattel by celebrating the dedication to reinvigorate the franchise by introducing "Jurassic World" to a new generation. Indominus Rex is one of "Jurassic World's" fiercest dinosaurs and most iconic characters, and the various battle features of the Destroy 'N Devour help children recreate pivotal scenes from the record-breaking film, "Jurassic World," while also empowering imaginative play. 
Mattel – "Toy Story 4" Range 
Timed with the premiere of the fourth series of Pixar's iconic franchise, Mattel and Pixar's collaboration on the "Toy Story 4" Basic Figures brought two leading brands together to brings the timeless characters to life. True-to-movie scale and highly posable, articulated figures, Mattel set out to create the best Toy Story figure line in the history of the franchise. Since the film release, the "Toy Story 4" Basic Figures line has held steady as one of the top selling action figures in the world, with millions of units sold, supported by a 360-degree marketing campaign including stop motion media, print. 
Sakar – Paw Patrol 3D Scooters 
In September 2019 Sakar launched an exclusive line of Spin Master's Paw Patrol 3-D scooters at Walmart ($29.97), utilizing the brand's characters; Chase, Marshall and Skye, as form factors. The creative and innovative scooters and feature sets produce both a powerful shelf presence and a seamless out-of-the-box experience. Sakar shipped 100,000 pieces of Paw Patrol scooters to Walmart in 2019, which sold through in excess of 84%. The result is that Walmart was thrilled with the results, adding another pallet and doubling our forecast for 2020. Additionally, other territories began to take notice and we will be expanding our program internationally in 2020. 
Spin Master – DreamWorks Dragons Hatching Toothless 
Utilizing Hatchimals signature technology, Toothless, the beloved dragon from DreamWorks Animation's "How to Train Your Dragon" comes to life with Spin Master's Hatching Toothless. He moves, makes sounds and his eyes light up. Kids can activate him by tapping on the egg to hear him tap back and shake the egg to make him hatch. Outside of his egg, kids can play games, teach him how to fly, dive bomb and plasma blast. Toothless's head, wings and ears move, and he responds with roars when you make him soar and purrs when a hand is placed over his head. 
WowWee – Pinkfong Baby Shark Song Puppets w/ Tempo Control 
WowWee's first innovative tech integration into its new Pinkfong Baby Shark line, as Master Toy Licensee,  sees a tempo accelerometer, one which works both faster and slower, built into high quality feature singing plush hand puppets based on phenom property Pinkfong Baby Shark, whose original video for Baby Shark Dance has amassed over 4 Billion Views! The Pinkfong BabyShark Song Puppets with Tempo Control  were named to both Walmart's and Amazon's hottest holidays toys lists, winner of a TTPM Most Wanted Toys award and Parents magazine Best Toys of the Year, featured on NBC's TODAY Show, Ellen's 12 Days of Christmas, and currently nominated for the Toy Association's TOTY award for Plush Toy of the Year. 
8+ Years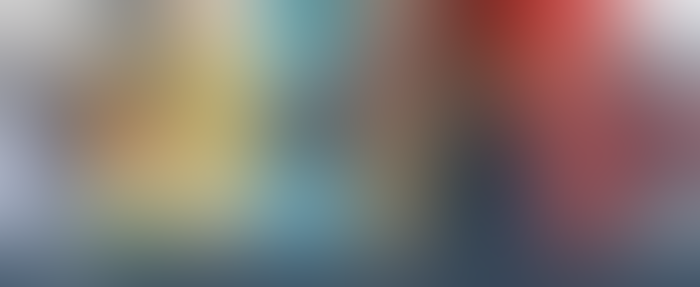 Bandai – Warhammer 40,000 Primaris Intercessor Action Figure 
In partnership with Bandai, Games Workshop launched its first-ever action figure. The Warhammer 40,000 Primaris Intercessor is a collectable-grade posable, 8-inch tall model and has 50 points of articulation. Games Workshop had 9,000 units of the $100 figure available to pre-order via the online store and sold out within 48 hours. 
Funko Games – "Harry Potter" Funkoverse Board Game 
Funkoverse is the first board game from Funko Games, a new arm of Funko. The creators behind board games like Ravensburger's Villainous came together to create a strategy game that matches and mixes licenses. The game allows players to engage with their fandom with 2 playable maps: Diagon Alley and the Room of Requirement and 4 Exclusive Funkoverse Pop! Game Figures. Funkoverse is also a TOTY finalist for the game category. The game has been very well received by board game enthusiasts and pop culture fans, selling at all major retailers including Amazon, Target, Walmart, Barnes & Noble and more. 
Hasbro/Nerf – "Fortnite" Blaster Range 
Nerf and Epic Games set out to take the fun of "Fortnite's" virtual battles and marry it with Nerf's real-world blaster battles to extends the "Fortnite" fantasy into real life. It's not just paint. Nerf replicated the shapes and function of the in-game weapons to create blasters for the "Fortnite" X Nerf collection. From the SP-L blaster with a removable barrel to the premium AR-L with motorized action, the line is a fan favorite for both Fortnite players and Nerf enthusiasts. 
Jazwares – "Fortnite" Battle Bus Drone 
Jazwares took on the challenge of turning "Fortnite's" iconic vehicle, the Battle Bus, into real-life wish fulfillment for the backyard. The Jazwares team worked in close collaboration with the art and audio teams at Epic Games to use the in-game 3D models and sounds to put drone drivers into the shoes of the bus driver.  Epic Games revealed the Battle Bus Drone at the 2019 "Fortnite" World Cup event, picking up more than 9 million media impressions. 
Lagoon Group – Professor Rubik Games & Puzzles Range 
The Professor Rubik range of games and puzzles brings together the marriage of art and intelligence through vintage designs and mind-bending play. The Professor Rubik's range from the Lagoon Group was expanded in 2019 with the launch of a new wooden and wire puzzle range. This range of wooden and wire puzzles blends the historical with the modern, and design from past generations to entertain kids and adults of the future. 
LEGO – "Stranger Things" LEGO Set 
This collectible "Stranger Things" x LEGO set features a deluxe build out of Will Byers house and the Upside Down from Netflix's title "Stranger Things."  The set comes with some of Stranger Things most loved characters: Eleven, Mike, Lucas, Dustin, Will, Joyce, Chief Hopper and the Demogorgon.  Characters come with accessories and the set includes Hopper's Police Vehicle. This 2,287-piece set also is targeted to kids 16+ and sold for $200+ at toy, mass and specialty retail globally and was a huge success at launch, continuing to deliver strong sales performance. 
Mattel – Ziggy Stardust "Barbie as Bowie" Doll 
Mattel, in collaboration with Epic Rights and Perryscope Productions, released in 2019 a "Barbie as Bowie" doll. Honoring the 50th anniversary of Bowie's landmark Space Oddity album, this "Ziggy Stardust" Barbie performed remarkably well. 
Orientavida – E.T. eco-ethical Denim Plush 
Orientavida is a Brazilian fashion and design NGO focused on empowering community artisans. They train local artisans across the country to create eco-ethical fashion and home accessories out of upcycled, overstock cloth and indigenous fabrics. The artisans transformed discarded jeans into an E.T. plush that quickly became an object of desire, with every batch they produced being consecutively sold out. Through the selling of their products, they want to break the cycle of poverty in their region and inspire others to be the change they want to see in the world. 
Want to learn more about these Toys and Games nominees? Click here to see the nominees for ages 0-8. Click here to see the nominees for ages 8+. 
Subscribe and receive the latest news from the industry Article
Join 62,000+ members. Yes, it's completely free.
You May Also Like
---