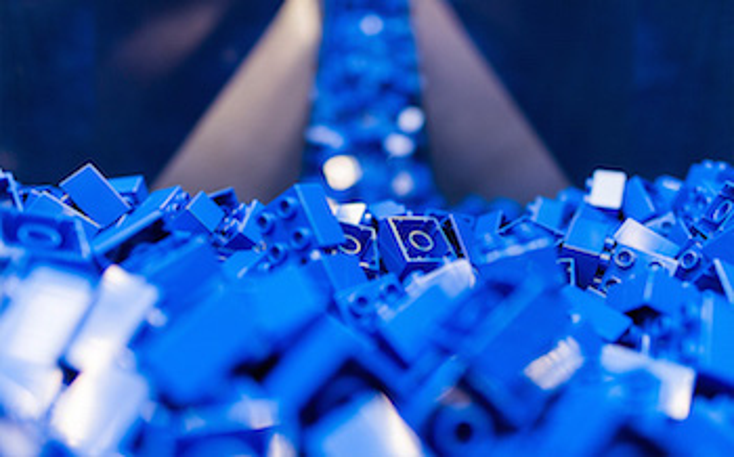 New manufacturing expansions aim to keep ahead of growing demand for the construction toys.
The LEGO Group has announced a series of major expansions to its production facilities following higher than expected demand in recent years.
In fact, demand is so high that company announced Wednesday that there would be a product shortage in some European countries this holiday season,
according to
USA Today
.
The company is now taking progressive measures to ensure that such shortages don't become a common occurrence.
"In the past decade we have seen LEGO sales growth in the double digits year after year. We are of course very excited about this development, as it is the result of thousands of LEGO employees working to develop, manufacture and distribute LEGO products," says John Goodwin, chief financial officer and executive vice president, the LEGO Group. "The high demand also puts a strain on our factories around the world, and we make these investments to ensure that we can deliver all the products consumers desire both in the short and long term. We are regularly reviewing the needs for further investments in order to deliver on our ambition of eventually bringing LEGO play to every child in every country around the world."
By
2022, the LEGO Group expects to have expanded and invested in factories in Mexico, Hungary and Denmark to sufficiently match the increasing demand for LEGO products.
The first step will take place next month, with an expansion to the current LEGO factory in Monterrey, Mexico. Up to 190,000-square-meters will be added to the factory, with plans including the addition of 3,000 new employees.
The LEGO factory in Nyíregyháza, Hungary, is also planned to undergo significant expansions beginning in 2016, with moulding machines set to be installed in a nearby rented facility and additional warehousing and processing facilities added to the main factory.
The company will also continue to invest in the factory located at its headquarters in Billund, Denmark. In June, the LEGO Group announced a DKK 1 billion investment to find new sustainable alternatives to current raw materials and the establishment of a Sustainable Materials Centre, based in Billund. The existing moulding facility in Billund will also be updated and modified with new moulding technologies in 2016.
These new, planned expansions follow previous investments in increased manufacturing capacity including DKK 2.6 billion in property, plant and equipment in 2013, and 3.1 billion in 2014.
The LEGO Group most recently opened an expansion of its manufacturing site in Kladno, Czech Republic, earlier this year and is currently in the process of constructing its first factory in China, which is set to start manufacturing this year and be fully operational by 2017.
"As a company we are dedicated to inspire and develop children all over the world through great LEGO play experiences, and we are thrilled to experience a really high global demand from children and customers," adds Goodwin. "The investment plans we share today will enable us to reach even more children in the future with fun LEGO products of the highest quality. It also means that we anticipate welcoming thousands of new employees to the group as we continue to expand our global presence. This is a significant announcement for us and it sends a clear signal that we are committed to ensuring that we can meet the future product demands of children and customers." 
Subscribe and receive the latest news from the industry.
Join 62,000+ members. Yes, it's completely free.
You May Also Like
Loading..