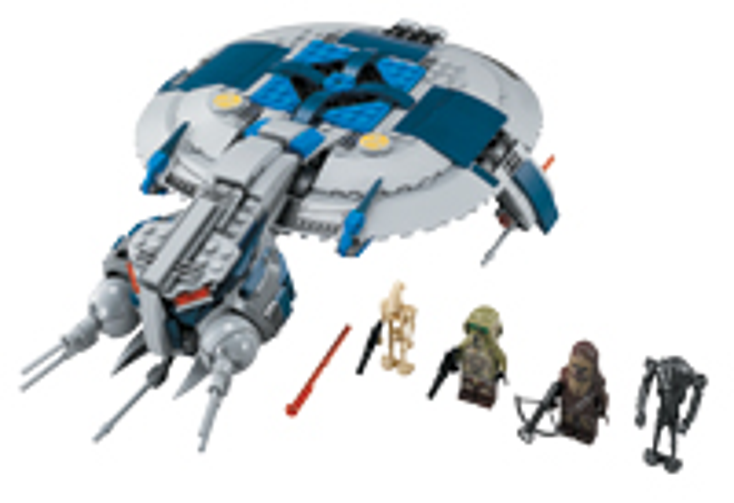 Since the 1990s, The LEGO Group has also focused on building its licensed toy categories brick by brick.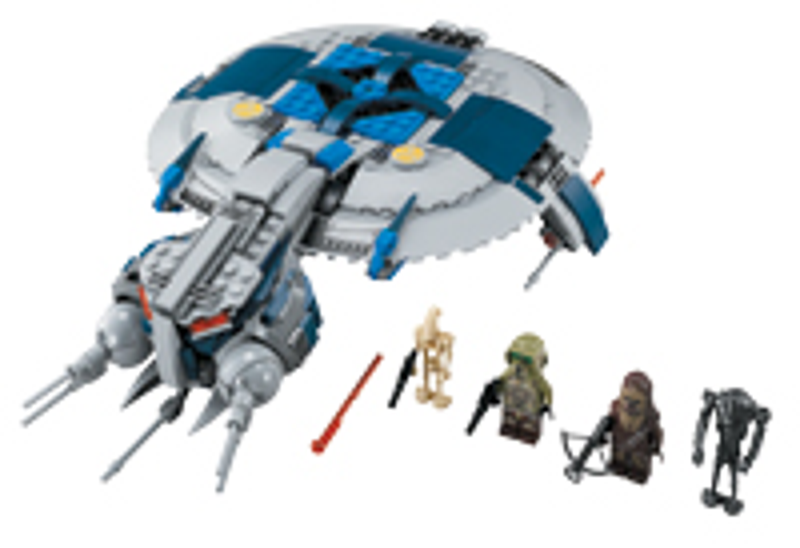 It's no secret that The LEGO Group has the right formula for the building blocks of children's play. Developed in the mid-20th Century by Danish joiner and carpenter Ole Kirk Kristiansen, the company is ranked as the No. 3 global toy maker (just behind Mattel and Hasbro). Now LEGO brand products are sold in more than 130 countries, with The LEGO Group increasing its share of the global toy market to approximately 8.8 percent (an increase of 8.6 percent) at the end of 2012.
While the LEGO brand is founded upon its own original IP, since the 1990s, the licensed property business model has become increasingly important to the company, serving to enhance product offerings and increase brand awareness. What started with a licensing partnership between Lucasfilm and The LEGO Group (and still continues today under Disney's ownership), has since evolved to include multiple licensors and countless
SKUs that reinforce the brand's message of fostering creativity and imagination in children.
"The LEGO Group business philosophy is about building our brands and reinforcing our core values, and we do that through everything we do," says Jill Wilfert, vice president, global licensing and entertainment, The LEGO Group. "[The licensing business] was quite different for us as a company, but it's been a great process over time and something that has benefitted us. We're in a fortunate position that allows us to be selective, and we pick the partnerships that are most relevant to our core audience (children ages 6 to 12) and values."
Since the initial Star Wars product launch, which Wilfert says has truly developed into a "unique brand unto itself," The LEGO Group has entered into partnerships with the world's leading entertainment companies including Warner Bros., Disney, Twentieth Century Fox, HIT Entertainment, Nickelodeon and Cartoon Network, to name a few.

Licensing has, says Wilfert, opened consumers' minds as to how a story can be incorporated into LEGO toy play patterns. Licensing, she continues, has helped the toy company remain top of mind.
"We always want to remain relevant, and we know children can be fickle, so we make sure we have characters, stories and properties within our portfolio that capture kids' imaginations–and we do that through licensing," says Wilfert.
This strategic approach has helped to expand the business–the LEGO brand has evolved from Kristiansen's first wooden toys to now include a vast offering of construction bricks and play sets, mini figures, digital offerings and, most recently, entertainment content. The toy manufacturer has also grown to include product for younger children (the Duplo range for preschoolers) and even ranges for adult novelty collectors.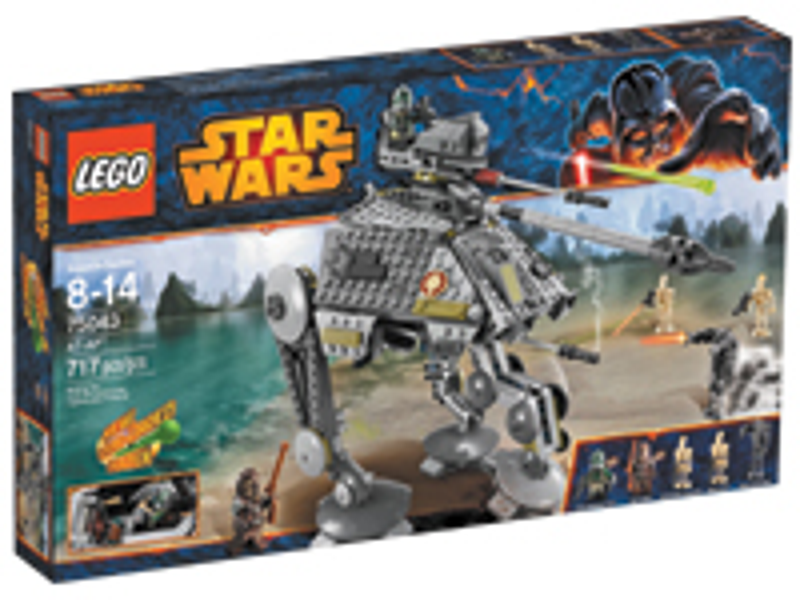 The partnerships, which are always executed with The LEGO Group's signature touch of humor, are appealing to both children and adults. Recent launches such as for Fox's The Simpsons, Marvel's Super Heroes or Warner Bros.' Lord of the Rings and Hobbit trilogies, as well as its ongoing Star Wars partnership, lend themselves to both current children's construction play patterns as well as collectors of all ages.
These relationships have grown to include family entertainment spanning categories such as gaming (digital and console), animation and even a feature-length film.
Due in theaters this month is
The LEGO Movie
, the company's first animated adventure film from Warner Bros. Pictures and Village Roadshow Pictures. The film has gathered an all-star voice cast including Will Farrell, Chris Pratt, Elizabeth Banks, Will Arnett, Nick Offerman, Morgan Freeman and Liam Neeson, and is based on the LEGO construction toys. Alongside the film, a broad swath of consumer products are planned for market including a collection of 17 building sets, a video game from Warner Bros. Interactive Entertainment, publishing, apparel, accessories such as backpacks and watches, stationery and more.
"The LEGO brand has been a vehicle for creative storytelling around the world for decades, so it's no surprise that there is such growing enthusiasm for the first LEGO theatrical film," says Wilfert. "We are thrilled to collaborate with our valued partners to build a varied and compelling portfolio of products through which fans of all ages can celebrate this LEGO brand milestone."
Animated content will air on Cartoon Network and online at CartoonNetwork.com, and is centered on the world of the Mixels, which are creatures that can mix and combine with one another in creative and unpredictable ways.
This too will receive full product support and include a portfolio of low-priced mini building sets as well as an app-powered gaming experience.
Beyond the physical toys and entertainment extensions, The LEGO Group's licensing initiative has widened its product offering to include categories such as apparel, stationery, accessories such as watches, clocks and storage. According to the company, publishing is very strong for the brand as well and acts as a way to complement and inspire creative play.
The LEGO brand has also spawned a robust live event strategy that encompasses theme parks–the first opened in Billund, Denmark, in 1968, with subsequent expansions to the U.K., the U.S., Malaysia and Germany, and are now operated by Merlin Entertainments Group. Merlin also operates LEGOLAND Discovery Centers, which are indoor theme parks that allow for a more "hands on" visitor experience.
Additionally, The LEGO Group also sponsors its own event programming geared to fun family events such as a one-time building of the world's largest Star Wars X-Wing Super Fighter in New York City's Times Square last year, or the LEGO KidsFest, a family-centric "trade show" in which attendees can spend their time immersing themselves in the brand, meeting with LEGO master builders and shopping the floor, says McNally.
Being fundamentally an international company, global expansion is vital to the company's growth across all lines of business.
"We are a global company headquartered in Denmark, and the brand is at different stages at every market around the world," says McNally. "The most historical market is in Europe and Central Europe, with the U.S. about 15- to 20-years behind that. Then we have new markets that are growing and more that are in their infancy, such as Brazil and Asia."
According to McNally, The LEGO Group is focusing its attentions on developing direct sales in Brazil, and centralizing resources in Asia to build brand awareness in regions including China, Japan, Singapore and Korea.
Total overall revenue for the first half of 2013 increased 13 percent, which was fueled in part by sales in Asia–consumer sales grew on the continent by more than 35 percent.
"We are very satisfied with the growth we see in Asia, as it supports our long-term ambition to make the region a larger contributor in the future. We have recently located our regional headquarter for Asia in Singapore, and we will begin construction of our own in-region manufacturing facilities in China next year to further develop Asia as an engine for future growth," says John Goodwin, chief financial officer, The LEGO Group.
The LEGO Group and WBCP: A Partnership as Solid as Brick
The LEGO Group and Warner Bros. Consumer Products have forged a dynamic partnership that offers kids and collectors alike a compelling portfolio of proven brands.
"We definitely try to partner with people who truly understand our business," says Wilfert. "We like to foster strong collaborative relationships–Warner Bros. is a great example of that, and the relationship has evolved to include video games, a movie and direct-to-video content–and we like to work with people who respect our brand. It's incredibly important to us to deliver a fantastic product experience."
Since 2001, the two companies have been collaborating on creative, property-inspired products.
"Our partnership with The LEGO Group has proven to be successful because it brings two powerhouses together," says Karen McTier, executive vice president, domestic licensing and worldwide marketing, WBCP. "Our first product line was based on the Harry Potter films, which spawned one of the best-selling LEGO items of all time, the Hogwarts castle. Since, we have continued to partner with The LEGO Group on key properties that allow us to offer fans unique product lines and compelling construction sets with a variety of iconic characters and storylines, including sets inspired by The Hobbit trilogy and The Lord of the Rings trilogy, as well as the DC Comics Super Heroes line. The classic comic book look of characters like Batman and Superman as featured in films, video games and home entertainment releases has spawned a range of fan-favorite LEGO sets that creatively incorporate scenes and sets from the original content."
Over the years, The LEGO Group has worked with WBCP across multiple properties, platforms and media, and together their efforts have supported Warner Bros. divisions such as theatrical, interactive entertainment and the Warner Home Entertainment group. In addition to the more traditional construction and play set offerings, the partnership has spawned an ongoing video game franchise and has expanded to extend the fan experience with exclusive products such as the LEGO DC Heroes mini-figures created for San Diego's Comic-Con International.
"The LEGO Group's vetting process for identifying properties to work with is extensive," says McTier. "The brand needs to be global, attract their core consumer, offer creative storylines and sets that will deliver a compelling building experience and generally provide an opportunity to leverage the characteristics of the LEGO brand that make it so unique. Together, WBCP and The LEGO Group determine which properties lend themselves to being brought to life as LEGO play sets, and from there, product lines are developed and constructions sets are designed to allow fans to engage and interact with the stories and characters that most appeal to them."
Throughout the year, WBCP and LEGO will release 18 sets in the DC Super Heroes range across four different age segments: Duplo, juniors, traditional novelties and collector.
Read more about:
Subscribe and receive the latest news from the industry.
Join 62,000+ members. Yes, it's completely free.
You May Also Like
Loading..