HIT Takes a New Track
HIT Takes a New Track
As one of the world's leading preschool entertainment licensors, HIT is taking its coveted portfolio of brands to new and different places.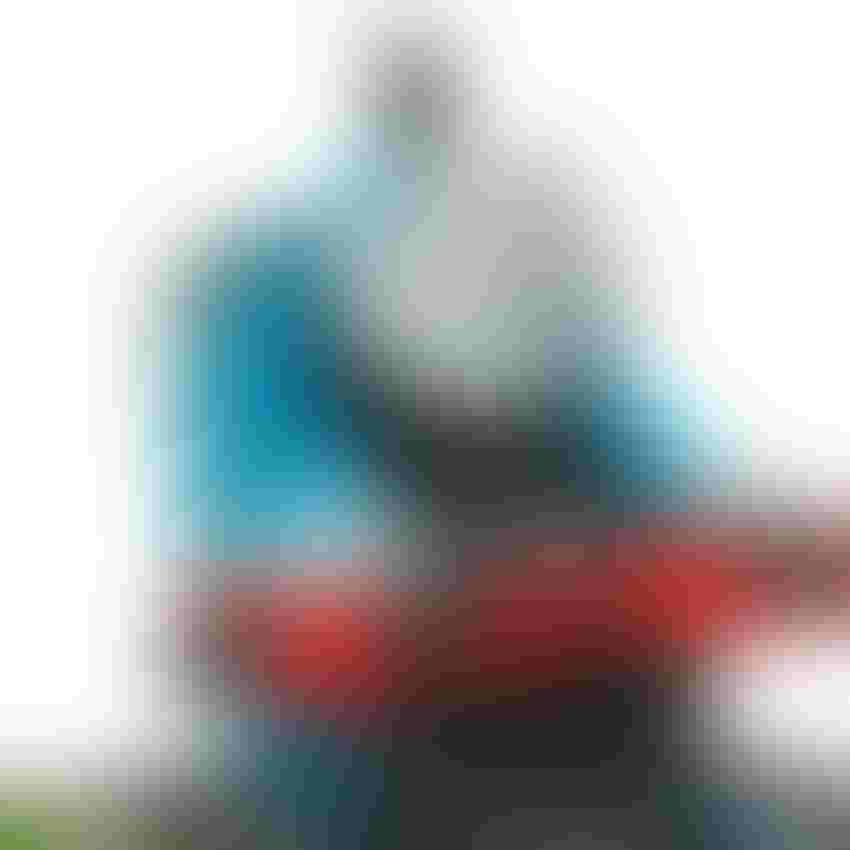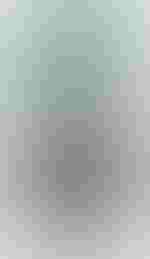 As one of the world's leading preschool entertainment licensors, HIT is taking its coveted portfolio of brands to new and different places.
With a new parent, new leadership and a renewed commitment to content development and consumer products, HIT Entertainment is poised for a new era of growth worldwide as it approaches its 25th anniversary.
Since being acquired by Mattel in late 2011 for $680 million, HIT Entertainment has been carefully and methodically focused on the integration process, as well as simply getting back on track with its top franchise properties led by Thomas & Friends, which will celebrate its milestone 70th anniversary in 2015.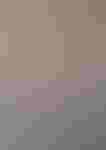 Edward Catchpole, senior vice president and general manager, HIT Entertainment
The deal was widely considered a win-win for both companies as Mattel broadened its portfolio, strengthened its market position and enhanced its shareholder value, while HIT solidified its financial position and extended its resource capabilities internationally.
Says Edward Catchpole, former European executive for Disney Consumer Products who is now spearheading the new HIT initiatives for Mattel as senior vice president and general manager, about the acquisition: "It was the right time, the right place and the right price."
"The acquisition of HIT is a major transformative move for Mattel which transitions it from pure toy manufacturer to a franchise management and consumer products company with a content engine," explains Catchpole. "This enables HIT and Mattel to deliver sustainable growth for the company and our partners. HIT brings new capabilities to Mattel with expertise in storytelling, content development, production, distribution and live events and attractions on a worldwide scale while striving to be the best partner."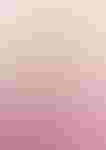 Michael Carrington, vice president, global content and head of production, HIT Entertainment
HIT Entertainment's portfolio of preschool brands, which includes Thomas & Friends, Mike the Knight, Fireman Sam, Bob the Builder, Barney, Angelina Ballerina, Pingu and Rainbow Magic, reaches more than 1.1 billion households in more than 185 territories. It reported $2 billion in retail sales of licensed merchandise worldwide, ranking No. 27 in the annual Top 150 Global Licensors Report published by License! Global.
Catchpole, who combines the disciplines of his background as an industrial design engineer with content, marketing and brand licensing, clearly has a passion for perfection and a genuine understanding of what needs to be done to take HIT Entertainment to the next level. He has spent endless hours meeting with partners around the world to communicate his vision for HIT and is challenging everyone within the organization, as well as every partner, "not just to be good, but to be exceptional."
According to Catchpole, HIT has been refocused on centralized content creation and production in its London office since the acquisition, which he says further demonstrates the commitment Mattel has to develop exceptional content.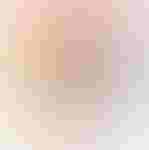 "HIT properties are an important gateway to Mattel's family of brands and products. Centralizing resources to accelerate HIT's ability to source, nurture and distribute brand content will greatly enhance our storytelling capabilities," he says.
According to Catchpole, HIT is refocusing on content production and brand management, recruiting top talent and making key investments including the formation of global brand groups responsible for each property's strategy and development.
Catchpole is a true believer in the separation of brand management from great content development.
"Once you have amazing content, you can innovate and create great toys," he says. "The brand team is not responsible for toy execution, Fisher-Price is."
Earlier this year, Catchpole appointed veteran executive Michael Carrington, formerly with Turner Broadcasting, to the newly created role of vice president, global content and head of production.
"Whether I am developing interactive media, TV programs, books or films, the story is at the heart of my thinking," explains Carrington. "My goal is to create world-class program brands, ensuring they are built around relevant and emotionally engaging characters, with the highest quality production values. With this in mind, we have built a central innovation hub in London where we have gathered an incredibly strong team of cross-functional and cross-cultural creative talent. By working together, we can deliver against my aspiration to produce exceptional content, which we are able to leverage across multiple platforms, attracting greater audiences worldwide and subsequently helping to drive growth."
HIT and Mattel are making significant investments, Catchpole emphasizes, to ensure that its brands stay relevant and aspirational to consumers.
"As our animation has evolved from source to stop-frame to hybrid animation to full CGI, we continue to develop and introduce more engaging storytelling, more dynamic and compelling animation and more content produced, whether it be TV series, animated movie or short form," says Catchpole. "All of this will be delivered across more platforms from terrestrial to digital around the world, further increasing frequency, reach and penetration to our consumers."
Here's a breakdown by property of some of the new and expanded initiatives that have resulted from HIT's new approach:
Thomas & Friends–With the focus on new content, HIT debuted the latest Thomas & Friends direct-to-DVD, King of the Railway, last month in the U.S. and U.K., with plans to launch in other territories including Australia, Germany, Benelux, the Nordics and Mexico by year-end. Fisher-Price created three different train systems based on the new movie, including the Thomas Wooden Railway, with more than 100 SKUs. Other partners, including Mega Brands, Ravensburger, Random House and Egmont, will create more than 60 SKUs across books, games, engines, playsets, apparel, bedding and accessories. A "King of the Railway" app, dedicated microsite and additional parent site, Parent Station, are also being rolled out internationally in conjunction with the new DVD. HIT is also hosting its first-ever Blue Carpet Premiere celebrations in the U.K., U.S., Canada and Mexico. Other Thomas & Friends products scheduled for rollout this fall in the U.S. include bicycles and scooters from Dynacraft; Coppertone UV Headgear from InnoVision; ornaments, holiday stockings and indoor/outdoor seasonal décor from Kurt Adler; toothbrushes from Dr. Fresh; socks from Planet Sox; and the Up and Down rollercoaster from Step 2. Catchpole says various live events continue to be an integral part of the brand and include the 18th annual Day Out with Thomas heritage railway events in the U.K., U.S., Benelux and Australia; the new "Winston's Whistle Stop Tour," launched at Thomas Land at the U.K.'s Drayton Manor Theme Park in July; plus a new Thomas Town theme park, in partnership with Chiway Holding Group, that debuted in China.

Mike the Knight–A new series co-produced by HIT and Nelvana, the Mike the Knight property launched new products in toys, publishing and home entertainment from Fisher-Price, rolling out globally in more than 15 countries. According to Catchpole, Mike the Knight is developing additional categories with more than 98 licensees in 16 countries. (Thirty-two licensees are on board for the U.K.) In addition, HIT launched a Mike the Knight mall tour in May that hit 15 cities across the U.S. and featured a 20-minute interactive live musical performance, meet-and-greet opportunities, a knighting ceremony for kid attendees and a preview of Mike the Knight toys, books and giveaways.
Mike the Knight products launching this fall include party goods and costumes from Amscan, costumes and accessories from Disguise, sound books from Publications International, InnoTab Learning App tablets from Vtech and puzzles from Ravensburger.
Fireman Sam–Fireman Sam airs in more than 130 territories and in over 60 languages, and is rolling out a new series and developing a feature-length special. Master toy licensee Character Options continues to launch play sets, vehicles and figurines internationally. A second app, "Fireman Sam Fire & Rescue," was introduced in April.

Barney–To commemorate more than 25 years of the purple dinosaur, HIT is launching the Barney 25 Million Hugs campaign along with a new Barney toy line of figures, play sets and plush from Character Options at Toys 'R' Us in the U.S. this fall.
In the U.S. and U.K, HIT's licensing business remains separate from the Mattel licensing business and is handled by designated teams, according to Catchpole. As HIT and Mattel continue to invest in content development, it has become the driving factor regarding product development.
"As content, product development and marketing align, our licensee partners can now be part of something bigger," explains Catchpole. "We are looking at how content lends itself to product design, and then at how we adapt our products' designs to become iconic–both in Fisher-Price's vertical toy business and with our partners. Where product design can enhance both content and CP is what will take the business to the next level."
HIT and Mattel, like many other licensors, see tremendous potential in Asia, Latin America, Russia and India.
"Thomas & Friends is making tracks in Mexico, where we recently signed morning news personality and actress Galilea Montijo to represent the brand," says Catchpole. "This follows the regional launch of the brand's new Facebook and Twitter pages dedicated to reaching parents and the launch of 'Thomas & Friends' on Televisa."
In partnership with Chiway Holding Group, HIT recently opened the first indoor Thomas & Friends theme park, Thomas Town, in China, in the BinGu, Changning Qu, shopping center.
With its commitment to content, it's no surprise that there are several new shows as well as new properties in the HIT pipeline for 2014 and beyond.
HIT will launch two new Thomas & Friends tent pole events introducing new storylines and characters next year including "Tale of the Brave."
Mike the Knight will also get the tent pole treatment with "Journey to Dragon Mountain," a 60-minute adventure that takes Mike outside the kingdom of Glendragon into new environments.
For Fireman Sam, a brand new CGI series is in production featuring new characters, locations and vehicles. In addition, a new 60-minute tent pole special is being developed for 2015.
The foundation for the future has been well-scripted and the synergies of both companies are being leveraged worldwide, putting HIT and Mattel on the right track as leaders in preschool entertainment, as well as for sustainable growth and expansion through 2014, 2015 and beyond.
Subscribe and receive the latest news from the industry Article
Join 62,000+ members. Yes, it's completely free.
You May Also Like
---