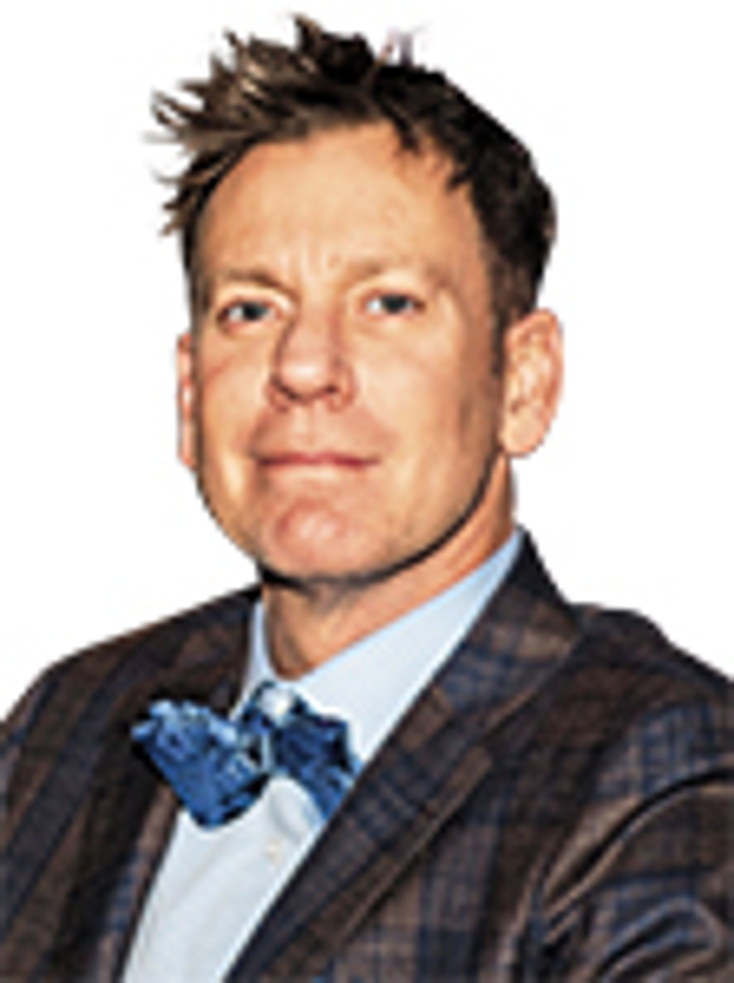 A look into how the collectibles company Funko is poised to rule the pop culture collectibles world.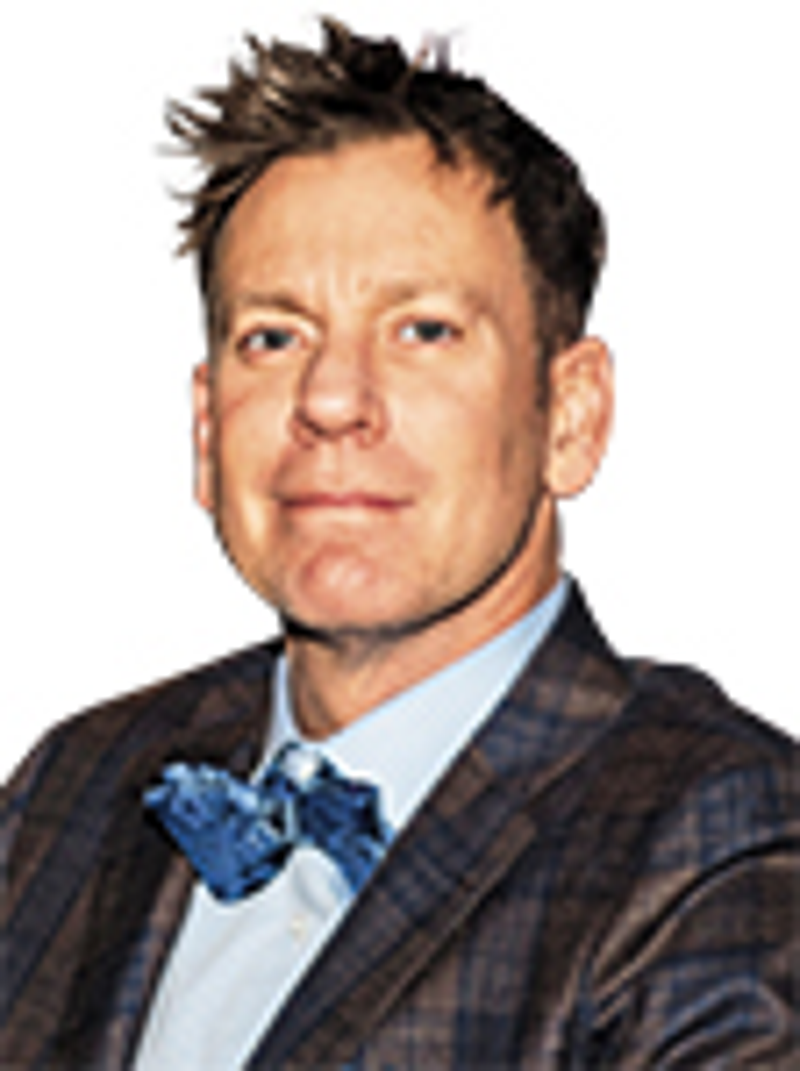 Brian Mariotti, chief executive officer, Funko
Funko CEO Brian Mariotti believes the collectibles company is positioned to dominate the pop culture collectibles world.
"Pop culture is booming, and we set out to be the alpha to omega for everything pop culture," he says. "That starts with licensing, so it's imperative that we carry more licensed contracts than any company on the planet."
Whether it's movies, video games, anime shows or television, when it comes to pop culture, Mariotti wants collectors and retailers to immediately think of Funko. The company, which holds 175 to 200 unique license contracts providing it access to 10,000 individual characters, had triple-digit growth in three out of the last four years and will report around $425 million in sales for 2016, an excess of 50 percent growth over 2015.
"We expect to be a 500 million dollar company next year, and there's a blueprint for us to become a billion dollar company in a few years," he says.
One part of the company's success equation is the iconic look of its products.
"When
we set out to carry a huge catalog of licensing contracts, it was also important that we designed an aesthetic that resonates with all four quadrants: men and women, boys and girls," says Mariotti. Funko's whimsical, stylized figures retain the essence and soul of the character, but have a very identifiable Funko look.
"Everything we do is aesthetically driven. We look at ourselves kind of like a LEGO," he says. Like LEGO, Funko brands (Pop!, Rock Candy, Mystery Minis and Dorbs) have their own look and feel, which it layers over other IPs.
"We're bringing people into our ecosystem because Funko products are whimsical, fun, affordable and we have a massively different array of products," he says. "We're reaching customers we never imagined would be pop culture collectors."
Over half of Funko's customers are women, not the typical consumer group for collectibles.
"If we were just an action figure company, we'd be 95 percent male. Aesthetically, we've got to come up with things that are different. If you're a 35-year-old soccer mom who loves 'Game of Thrones' and you're a fan of Daenerys Mother of Dragons, you're not going to set a Daenerys action figure on your desk with 25 points of articulation that looks just like Daenerys. You're going to set a Pop! or Mystery Mini on your desk, because it's whimsical, stylized and fun," says Mariotti.
The broad array of licenses combined with that aesthetic is the company's "secret sauce," according to Mariotti. The company's huge catalog of characters and its ability to identify emerging trends keeps it ahead of the curve.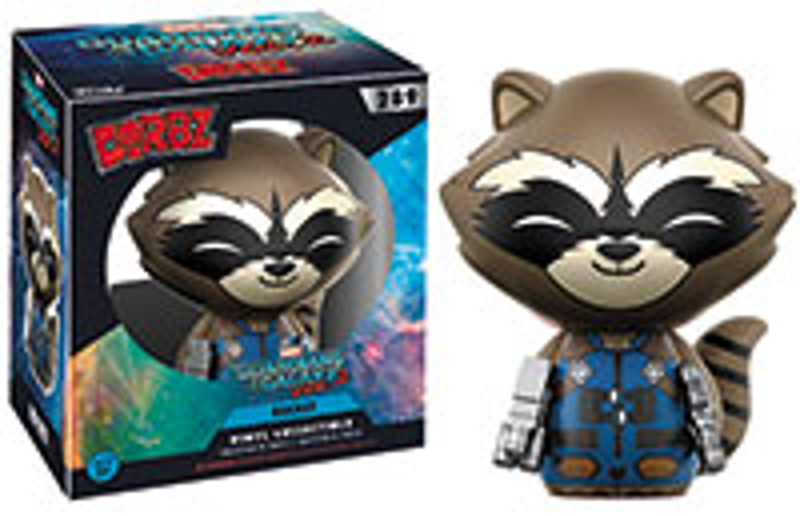 "We have a flat organization, and we're all paying attention so it's hard to slip something by us. If something is moving the needle, someone is coming to me or our licensing coordinator and sharing it with them," he says. In addition to being on the cutting edge, the company also succeeds in monetizing back catalog licenses from classics such as "Golden Girls," "Seinfeld" and "Friends," to obscure Looney Tunes characters.
"We always make it a point to not just focus on the A-level characters, so we'll make the Barbs of the world," says Mariotti of the "Stranger Things" supporting character. "Funko is never going to be driven by just doing the characters that are going to drive the most dollars. We're going to drive development based on the characters that mean the most to us. We want to represent the brands as best we can, and that doesn't mean cherry picking the main characters and not doing the tertiary characters. Dollars be damned, that's how we're going to do it."
Mariotti believes the company's focus makes the company a valuable retail partner.
"We act as category managers with buyers at key retail partners to keep things timely and relevant, and move the product in and out. Big box retailers like Target and Walmart typically set two times a year. When we go into a Target and Walmart, we're trying to get product in on a weekly basis. When the buyer at Walmart knows that 'Game of Thrones' is coming back on TV or when a new show like 'Westworld' launches, the product is automatically there. We are working hard with retail partners to make sure that content is always refreshing, always relevant and always current, and I think we do that better than anybody else."
Funko recently signed an agreement to acquire Underground Toys Limited, a London-based manufacturer and distributor of licensed product that has been Funko's European product distributor since 2014, expanding the company's presence in that market.
"Over the last two years our relationship with Underground Toys Limited has resulted in an extensive increase in the distribution of our products throughout Europe," says Mariotti. "This transaction will expand upon our already successful relationship and fully unite Funko with the Underground Toys Limited team to support and advance our international growth strategy."
As a company that makes products designed by collectors for collectors, Funko continues to push the envelope on higher-quality design and production while keeping the barrier to entry low for collectors. Funko figures retail for an average price of $7 to $8, and the average Funko collector has between 30 and 50 products.
"Our price points encourage people to have a large collection," Mariotti says. Blind Bag items sell for $3.99 while Pop! figures retail at $9.99.
"Our goal is to make as many different forms of Batman, Darth Vader and Belle as we can," he says. "We think there's an appetite for that whether it's in Blind Bags or Dorbz or Pop!. The diversity of design and price point continues to attract a new customer base, so as long as we can find cool and different ways to represent these awesome characters, we'll do it."
Funko's fastest-growing segments are Mystery Minis and Blind Bags. Subscription boxes are also an important part of the business.
"Blind box unboxing videos continue to be important and are very social media driven," says Mariotti. "There's something about blind boxes that is resonating with consumers, regardless of age. It's like baseball cards when collectors are chasing that rare figure. That's where affordability comes into play."
The company is moving into direct-to-consumer programs.
"We're the official subscription box partners with Marvel,
Star Wars
, DC Comics and Disney to design and manufacture all products in those subscription boxes. It's our vision to build a community around this direct-to-consumer relationship around these four key licenses," says Mariotti.
The company also entered apparel with limited-edition t-shirts.
"Consumers traditionally don't care who manufactures licensed apparel, but Funko can generate brand loyalty by using our own IP, whether its Dorbz or Pop!, to create t-shirts that only Funko can make," he says. Mariotti notes that the company can leverage its 1.5 million-deep social media fan base to create a sense of urgency around limited-edition t-shirts, driving fans to specific retailers.
"That's very different than what traditional licensed apparel companies are doing," he says.
The company has also begun licensing its digital content through an app that allows fans to download, collect and trade Pop! figures on iOS devices.
There are a few licenses he still would like to add to his roster.
"James Bond, Nintendo and Pokémon are highest on our wish list," he says. Meanwhile, Funko will be moving into licensed homewear, apparel and accessories in the next few years.
"These are all categories we believe we can get in to to be a true one-stop shop for pop culture. So through acquisition or building that business, we'll be getting into these categories in the next few years," he says.
Read more about:
Subscribe and receive the latest news from the industry.
Join 62,000+ members. Yes, it's completely free.
You May Also Like
Loading..