'Beyblade' Bursts Back into Entertainment, Toys
'Beyblade' Bursts Back into Entertainment, Toys
Japanese children's series will be rebooted with new programming, toys.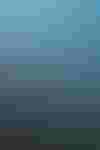 Japanese children's series will be rebooted with new programming, toys.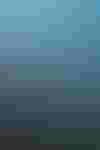 Sunrights, the New York-based entertainment arm of Japanese production company D-Rights, is bringing back its "Beyblade" franchise for a new generation.
Created and launched by TOMY Company in 1999, the original franchise included seven TV series, two movies and three spin-off TV series that were broadcast in more than 80 countries, and featured a companion toy battling range.
The new animation, "Beyblade Burst," will re-imagine the classic story to include new characters, stories and competitions, and is set to hit the U.S. and Canada later this year. The production is a partnership with OLM, with Canada-based studio Ocean Productions creating a localized version of the animation to "ensure that children in Western markets relate to the storyline and connect with the characters," says Sunrights.
"We're very excited about the new series because we think the theme is much more relatable for kids," says Natasha Gross, marketing director, Sunrights. "The previous generations of the series were much more fantastical and a bit darker, but this iteration is about competition, real sports and how to maintain your friendships, all while set in an elementary school. It is a lot lighter than the previous series."
The new series will still build on the competitive, interactive nature of the entertainment with the brand's real-life toys, and Sunrights has tapped Hasbro to introduce the new collection of toys in North America later this year. (Hasbro was a licensee for the brand in 1999 and 2008 for the first two generations of the toys.)
Already introduced in Japan last summer, the "Beyblade Burst" toy range features a dynamic "burst" element that adds a new, exciting edge to playful battles. Further enhancements to the range include stadium play sets and accessories, as well as a digital component.
Broadcast distribution for "Beyblade Burst" is still under negotiation, however the series has begun airing in Japan on TV Tokyo.
Sunrights has additionally begun to structure a global network of licensing agents to represent and grow the brand around the world.
Televix Entertainment is on board to represent the brand for broadcast and merchandising in Latin America; m4e has been tapped to represent "Beyblade Burst" for licensing and broadcast in Germany and German-speaking Austria and Switzerland; and Ink Group will manage the brand in the Nordic region, Central Eastern Europe, Russia and the Commonwealth of Independent States.
"I am very excited about these partnerships and to watch 'Beyblade Burst' grow globally in the Western market," says Daizo Suzuki, president, Sunrights.
To further bolster the team behind the brand, Sunrights has been busy building its internal team. Suzuki was recently brought on board at Sunrights to helm the company's U.S. operation, and an internal licensing team, managed by Gross, has been built up to continue to grow the "Beyblade Burst" brand, supported by two licensing coordinators (Shana Ditkowich and Mia Yamashiro), as well as a regional sales consultant (Emiko Takeda).
Subscribe and receive the latest news from the industry Article
Join 62,000+ members. Yes, it's completely free.
You May Also Like
---