Battle of the Toy Titans: Which Retailer Will Fill the Void Left by Toys 'R' Us?
Battle of the Toy Titans: Which Retailer Will Fill the Void Left by Toys 'R' Us?
2018 will mark the first holiday season without Toys 'R' Us, and retailers large and small are clamoring at the opportunity to snag the largest possible share of the toy market this holiday season.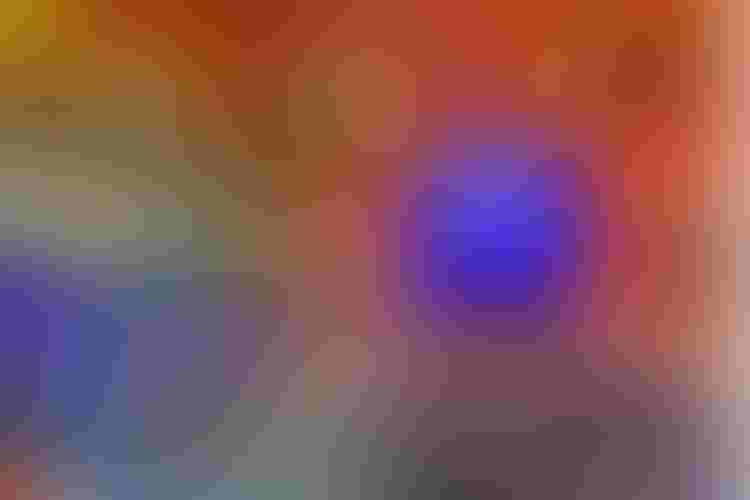 When Toys 'R' Us announced it was closing its doors last May after failing to survive bankruptcy, many assumed the retailer's demise would dramatically alter the brick-and-mortar toy retail experience, further reflecting the growing momentum behind online shopping.
But rather than solely amping up their e-commerce efforts, retailers are making major investments to fill the gap left behind by Toys 'R' Us, a household name that dominated the toy retail space for decades.
"I think the Toys 'R' Us news has re-energized the toy industry," says Juli Lennett, senior vice president, toys, the NPD Group, who shared her industry predictions via her NPD blog. "Existing toy retailers are making bigger investments in toys, new toy retailers are emerging and manufacturers are looking for new avenues of distribution. Another likely outcome is that toy manufacturers will become more creative, and we'll see more interesting and unique products coming down the pike.
"If there is one thing I feel confident about, it's that the toy industry will be anything but status quo in Q4," continues Lennett.
And that's a fair prediction.
The U.S. toy industry increased its dollar sales by 7 percent to $7.9 billion in the first half of 2018, according to data collected by The NPD Group. That means emerging toy retailers have an even larger market share to grab at this year, especially heading into the holidays, a key selling season for toy retailers around the globe.
Target is among those retailers reaching for that available toy market share. In October, the Minneapolis-based retail giant announced its plans to add nearly a quarter-million-square-feet of new space for toys in more than 500 of its stores and remodel its toy department in more than 100 stores.
The extra space is intended to help showcase larger items such as playhouses, electric ride-on vehicles and outdoor playsets, and to provide the room needed to take products out of their packaging so children can enjoy a 360-degree shopping experience.
The remodeled toy areas are deliberately planned to be more kid-focused and eye-catching, and will include displays like a prominent three-foot LEGO slide above the aisles.
And to further lure young shoppers into its stores throughout the holiday season, Target added 25,000 hours of in-store events and "playful experiences," which will allow children to play with toys and meet popular characters from "Paw Patrol," L.O.L. Surprise! and "Minecraft."
If that weren't enough, Target added a whopping 2,500 new and exclusive toys to its product lineup–nearly doubling its toy offering last year. Target has added toys, such as Disney Pixar Cars super track Mack playset, a Barbie pink passport glamour jet and a Disney Princess 32-inch my size Moana doll.
And to make it even easier for shoppers on the hunt for the latest, trendy, must-have toy, Target announced a new toy hub on Target.com as well as a digital toy finder.
"It's no secret that Target's playing to win in the toy space–and we have tons of fun in store for the holidays and beyond," the company wrote via an article on its website. "And we're upping our game with our 2018 Kids' Gifting catalog, too. This beauty is making its way to millions of homes across the country."
Target's expanded gifting catalog allows customers to scan any page of the catalog via the Target mobile app and instantly find (and purchase) the toys featured in the catalog via their mobile devices.
"For many guests, finding the perfect toy to wrap up and give their little loved ones this holiday is going to be their top priority," says Mark Tritton, executive vice president and chief merchandising officer, Target. "We want them to know that Target is here to help.
"Our team has spent months preparing for this season, selecting the assortment, deepening our inventory to offer more of the hottest items and reimagining the experience we have for toys in our stores and online," adds Tritton. "We're excited to welcome more shoppers to Target this season and help them create memorable moments for years to come."
Another retailer looking to fill the vacuum left by Toys 'R' Us is retail behemoth Walmart.
Walmart got an early start establishing its position as a go-to retailer for toys with the release of Ryan's World, a toy line in collaboration with YouTube influencer Ryan of Ryan ToysReview, which was available exclusively at Walmart through Sept. 30.
In August, Walmart announced that it would increase its in-store toy offering by 30 percent and its online toy offering by 40 percent, adding new toy brands to its lineup. New licensed toys include a Power Wheels Barbie dream camper ride-on and a Marvel Universe Spider-Man-themed plush toy.
Online, Walmart is making a major push to differentiate itself from the competition. The retailer is selling exclusive toys, including DC Comics 6-volt Justice League Batmobile.
Walmart.com is also offering customers a chance to hear directly from 25 toy "kidfluencers," such as Clara Lukasiak, Gavin Raygoza, Kenzie Mitchell and Gabe and Garrett, who will develop exclusive toy content and reviews designed to leverage their vast built-in fan bases.
For those craving the authentic toy store experience, the return of FAO Schwarz couldn't have come at a more perfect time. Thirty years after Tom Hanks played its iconic piano keyboard mat in the 1988 film Big, FAO Schwarz reopened its New York City flagship in November at its new location–30 Rockefeller Plaza. The renowned toy store, which closed three years ago, now boasts a 20,000-square-foot space that will see the return of the piano keyboard mat, along with an expansive range of toys from partners such as a 2018 holiday Barbie doll and Build-A-Bear.
"We don't necessarily feel we are closing the gap left by Toys 'R' Us, rather, for us, it is about filling the gap that was left when FAO Schwarz closed a few years ago," says David Niggli, chief merchandising officer, FAO Schwarz. "Our goal is to bring back the excitement, experiences and memories that generations of children and families of all ages shared when they visited FAO Schwarz.As we like to say, it is a return to wonder."
Like other retailers, FAO Schwarz will leverage the in-store experience to attract families. Its new flagship features a kids' grocery shopping experience, magic shows, a build-your-own RC race station and a baby adoption center.
For FAO Schwarz, shopping within its doors is very different than shopping at other retailers.
"From a two-and-a-half-story clocktower to a giant rocket ship, toy soldiers that greet you at the door and, of course, the dance-on piano, a variety of exclusive, customized product-driven experiences make FAO a very unique toy store," says Niggli.
FAO Schwarz is also setting its sights on the international market with the launch of several pop-up shops around the globe and another mega flagship store.
In Canada, the toy retailer has partnered with Hudson's Bay for pop-up shops in all 89 stores across the country. In partnership with Selfridges in London, U.K., FAO Schwarz launched a pop-up shop in November as part of the "Selfridges Rocks" Christmas shop. A pop-up shop in partnership with Spain's El Corte Ingles was also launched last month in Madrid, which will remain open through the holidays. The toy retailer also opened a pop-up shop in Myer Australia's two flagship stores in Sydney and Melbourne as part of its Giftorium Event, which began in late October.
FAO Schwarz plans to open a massive 27,000-square-foot flagship store in Beijing, China, via Kidsland China in March 2019.
"The expansion to these countries further exemplifies FAO Schwarz as a global kids' lifestyle brand," says David Conn, chief executive officer, ThreeSixty Brands, owners of FAO Schwarz. "FAO Schwarz was built on in-store experiences, which has made it a global destination over the years. In partnering with these amazing companies around the world, we are able to bring back that wonderment of toys and a deep nostalgia for the larger-than-life experience that FAO Schwarz has offered to parents and children alike for over 150 years."
Amazon, another formidable competitor, announced its holiday toy list in August and followed in Toys 'R' Us' footsteps by distributing a print toy catalog via mail to millions of U.S. households and via its Whole Foods grocery stores, according to Bloomberg. Amazon's online holiday toy list includes a top 100 list of toys, a shop-by-age feature, a shop-by-brand feature, a shop-by-category feature and a helpful "Kid Picks" section designed to make the toy-shopping experience a breeze.
BuzzFeed is another digital property jumping into the retail fray. The cross-platform news and entertainment network is opening a quirky toy store in an 11,000-square-foot space in New York City that will be called "Camp," according to the New York Post.
Party City is yet another retailer that wants a piece of the toy retail pie. In June, when Toys 'R' Us closed its last stores, Party City announced plans to launch 50 pop-up shops called "Toy City" that will be open during the holidays.
With all these retailers jumping into the fray, only one retailer has people wondering, "Is Toys 'R' Us really dead?"
Kroger, America's largest supermarket chain, announced in November that it would resuscitate the remnants of TRU by carrying Geoffrey's Toy Box brands in nearly 600 of its stores for the holiday season.
That means, top toy brands once exclusive to TRU such as Imaginarium, Journey Girls and Just Like Home are back in U.S. stores. Geoffrey's Toy Box-branded merchandise for the holidays includes 35 children's toys spanning several popular brands.
And that's not the only sign that Toys 'R' Us wants back in the retail game.
In October, TRU canceled an auction to sell its intellectual property assets, leaving assets to remain with its Geoffrey Holdings subsidiary. According to Bloomberg, the move could mean that TRU lenders would control the IP after bankruptcy and seek to reorganize into a new company that will maintain existing license agreements and could invest in new retail operating businesses.
Despite the disruption at retail, 2018 saw a raft of licensed toy deals. Jazwares was named global master toy partner for "Go Away Unicorn!" and Jakks Pacific was named master toy partner for the Jam Media series "Becca's Bunch." Golden Bear became master toy partner for Acamar's preschool property "Bing" and renewed as global master toy partner for "Twirlywoos."
And these examples are only a tiny fraction of the deals continuing to take place.
Spin Master, which licenses a portfolio of heavyweight brands including Hatchimals and "Paw Patrol," announced a 2.3 percent increase in its 2018 Q3 revenue over the same period in 2017, including a 29.9 percent increase in gross product sales in the activities, games and puzzles segment.
"In a quarter where sales were affected by the uncertainty arising from the demise of Toys 'R' Us, we are pleased with our operating and financial results for Q3 2018," says Ronnen Harary, chairman and co-chief executive officer, Spin Master.
Licensed toy sales are further expected to hold strong this holiday season thanks to box office hits and the super-fans who adore them. More than 47,000 Harry Potter LEGO sets and more than 37,000 Harry Potter Funko Pop! figurines have been sold on eBay, according to Variety.
Though the current closure of Toys 'R' Us stores provides an enormous opportunity for retailers, America's leading toymakers have experienced some negative blowback as they look to find new retailers to carry their products.
Hasbro, for example, announced that its Q3 earnings were down seven percent in the U.S. and Canada. In October, the company announced a $50-60 million restructuring plan.
Along those same lines, Mattel announced last July that it would slash 2,200 jobs. Though Mattel announced that its Q3 net sales in North America increased by four percent this year, overall sales fell 8 percent to $1.44 billion.
For toymakers, it seems things may get a little worse before they get better.
"Given the magnitude of the Toys 'R' Us disruption expected in the fourth quarter this year, gross sales are likely to decline," says Ynon Kreiz, chairman and chief executive, Mattel, according to USA Today. "But with many other retailers rushing to fill Toys 'R' Us' void, that impact will subside during 2019 and beyond."
And while the long-term effects of Toys 'R' Us closing its doors remains to be seen, the 2018 holiday season will offer immense insight into which retailers will reign supreme and capture a large chunk of the available toy market–and, in effect, help lift leading toymakers along the way.
Subscribe and receive the latest news from the industry Article
Join 62,000+ members. Yes, it's completely free.
You May Also Like
---