Toy Fair 2012: Technology and Traditional Merge
Toy Fair 2012: Technology and Traditional Merge
In a year forecasted to fair slightly better than the last, technology and product innovations are on the forefront of the toy trends emerging at the 109th American International Toy Fair, hosted by the Toy Industry Association,

In a year forecasted to fair slightly better than the last, technology and product innovations are on the forefront of the toy trends emerging at the 109th American International Toy Fair, hosted by the Toy Industry Association, in New York City.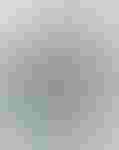 Retail industry sales are expected to rise 3.4 percent to $2.53 trillion in all segments this year, according to the National Retail Federation, slightly below pace of 2011, yet still pegged as a growth year. With this outlook fairly optimistic, toy companies are remaining cautious in the properties they back, but innovating products to match an ever-increasing demand to enrich children's lives through play.
Traditional toy companies and licensors are dipping into the technology pool more and more frequently, while non-traditional companies such as Mind Candy, creators of Moshi Monsters, are very much establishing itself on the retail shelf and online.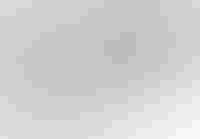 "We sit alongside two or three other brands that come from a digital space which hasn't traditionally driven retailers, but we are now entering an age where we are getting a really kind reception because of our content," says Eric Karp, head of licensing, Americas, for Mind Candy.
Mind Candy is just beginning to emerge on U.S. retail shelves, having recently launched an exclusive in August 2011 with Toys 'R' Us. Its extension of plush and mini-figures based on the Moshi Monsters virtual world, in partnership with master toy partner Spin Master, is now found on shelves in Walmart and Target as well. At Toy Fair, Mind Candy has announced several new strategies for the brand, including a deal with Mega Bloks for a construction line blind bag, a series of iPad-related toys and games from Discovery Bay Games and a new robotic segment, called Bobble Bots, with partner Innovation First.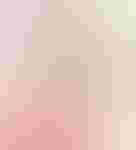 "We are not just looking to next generation figurines to drive our product, but also toys and collectibles that have a value beyond just the physical that enhance consumers online experience," says Karp. "We spend a lot of time and a great deal of effort to create a virtual world that is engaging and dynamic and we are finding that in the product space, kid's and parents want something that is as respectful of their offline time as their online time."
Apps and interactive play patterns are continuing to play a significant role in product innovation and licensing initiatives moving forward.
In September 2011, Disney unveiled its new AppMATes mobile application toys. The line, which is a joint venture with Spin Master, utilizes physical toys that come to life digitally when used in conjunction with an iPad. The line has first launched with the Cars property, but will likely see several more iterations as technology continually becomes integrated into children's lives.
"Kids will always use toys to play out their favorite Disney stories, but Disney AppMATes now allows them to include technology which has become a way of life for them through a beautifully rich app," says Sunny Lauridsen, director of digital toys for Disney Consumer Products.
Mattel introduces its Hot Wheels RC iNitro Speeders to the iPad, iPhone and iPod Touch at Toy Fair as it unveils its first functionality app for the property. The app allows users to convert their compatible electronic device into a wireless controller. The assortment also has themed skins available for devices.
As companies begin to integrate technology usage into common household items, Jakks Pacific has launched and re-invented its Plug it in & Play line of video games for SpongeBob SquarePants, Spider-Man and Star Wars with the introduction of the TV Games Touch pad which allows gamers to touch, drag, point and tap television controls much like they would on a tablet or mobile gaming device. The device plugs straight into A/V jacks of any standard TV without any additional console or device required. Plug it in & Play TV Games are also now available for AMC's "The Walking Dead" series.
Properties such as Where's Waldo? from Classic Media are also continuing to utilize the online and mobile space to expand the brand. As the property gears up to celebrate its 25th anniversary this year, Classic Media will continue its partnership with Gameloft and Ludia for mobile games, and also incorporate virtual goods from Virtual Greats and Skinit for consumer personalization for electronic devices. Licensees have also been signed for traditional product categories including fashion accessories (Concept One Accessories); apparel (Jem Sportswear and Awake); board games, puzzles, card games and novelty (Techno Source); and dolls (Alexander Doll Company).
Other online properties continuing to transition from the virtual world to physical product include Annoying Orange, represented by The Joester Loria Group, with a line of plush from The Bridge Direct, and Domo in partnership with Dark Horse for several lines including plush, vinyl figures, mugs and magnets.
Traditional toys, classic properties and entertainment franchises are also enjoying a large presence at Toy Fair, of course.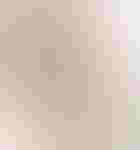 Nickelodeon Consumer Products has a host of products on the floor for its properties Dora the Explorer, Team Umizoomi and SpongeBob SquarePants (each in partnership with Fisher-Price), as well Victorious (master toy licensee is Spin Master), Winx Club (Jakks Pacific and Creative Designs International) and for the soon-to-be debuted "Teenage Mutant Ninja Turtles" CG-animated series (Playmates Toys).
Saban Entertainment and Bandai will continue its master toy partnership for the Power Rangers property with the release of Power Rangers Armor Morphin and Megazord figures. Pressman Toy has also unveiled a range of games based on the series "Power Rangers Samurai." The games will be available at mass and specialty retailers nationwide in June.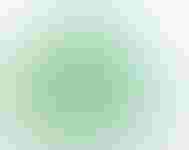 Bandai will also unveil the Ben 10 Ultimate Ultimatrix, a Turner CN Enterprises property, and expand Zinkia Entertainment's multi-platform brand Pocoyo. Bandai will remain master toy partner for Pocoyo. Bandai's new line of toys will be available this fall at Toys 'R' Us, select Walmart stores and at Amazon.com.
For the Nelvana series "Beyblade," Hasbro will debut in time for spring the Beyblade Extreme Top System Half Pipe battle set and the Extreme Top System Stealth Battler top assortment. Hasbro is also launching several toys for its classics such as Nerf, Play-Doh and Mr. and Mrs. Potato Head, who are getting an official wedding this year.
Care Bears and American Greetings Properties celebrates the 30th anniversary of the property with the launch of a new CGI TV series and partnerships with Bendon for publishing and plush from Hasbro.
Mattel debuts its Create-a-Monster starter pack and core doll assortment for its Monster High property, along with several new products for Barbie, Fijit Friends, WWE, Hot Wheels and Cars.
Disney has a raft of product ready for spring for boys, girls and preschool age children.
For girls, Mattel debuts wedding themed dolls for Disney Princess, Tolly Tots launches toddler dolls and CDI unveils a role play Disney Princess wedding dress.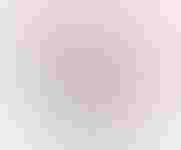 Releasing in June, Disney/Pixar's Brave is also getting the toy treatment with dolls and play sets from Mattel, role play and accessories from CDI and toddler dolls and fashion from Tolly Tots.
Disney Fairies also has deals in place with Jakks Pacific for dress up and role play and CDI for product based on the upcoming Disney Fairies film Secret of the Wings.
For boys, Disney's Cars and Toy Story continue to be its hot properties, with toys from Mattel, Spin Master, LEGO, Fisher-Price and Thinkway on deck.
In the preschool segment, Minnie Mouse Bow-tique fashion themed role play from Just Play and figures and accessories from Fisher-Price have launched. Series "Jake and the Neverland Pirates" is getting its first line of toys this year, and Fisher-Price has developed a new line of toys based on "Mickey Mouse Clubhouse." For the new series "Doc McStuffins" debuting in March, Just Play is set to produce a line of dolls, plush, role play and accessories inspired by the series.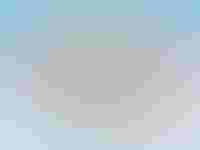 Appealing across categories is a range featuring character Wreck-it Ralph, who will get a new film from Disney releasing in November. DCP has introduced a cross-category toy line for boys and girls including figures, vehicles, plush, dolls and role play.
Imperial Toy has a range of licensed toy properties on debut, including ranges for MGA Entertainment's Lalaloopsy. The new line will feature a collection of rag dolls, novelty toys, bubble toys and beach toys. Imperial also has a range of Kidz Bop role play toys, the Kidz Bop Glamerati Party Like a Pop Star! product line on debut.
Scholastic has multiple properties on the Toy Fair floor including Clifford the Big Red Dog (games and puzzles, plush, accessories, toys and apparel), The Magic School Bus and it's The Young Scientists Club (magnets, lab kits, group packs and mail away kits), Goosebumps (games), I Spy (games and puzzles), Wordgirl (comics) and for its Little Scholastic brand (educational toys).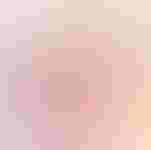 2012 continues to be the year of the super hero as well as films such as Warner Bros.' The Dark Knight Rises, Marvel Entertainment's The Avengers and the Marvel/Sony Pictures co-production The Amazing Spider-Man each gear up for a theatrical release. Toys to capitalize on this trend include Briarpatch's Marvel Avengers and Spider-Man collectibles, along with its Wonder Tubes range.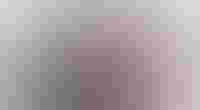 Marvel also expands on its "Marvel Super Hero Squad" series, airing on Hasbro's The Hub, with a line of play sets, action figures, vehicles, toys, role play and plush under the Playskool banner. Thinkway Toys features two new Avengers items: The Avengers Quinjet and The Avengers transforming vehicles, each for boys ages 4 and up.
Also on the feature film licensed product front, Jakks Pacific debuts an expanded toy line for Sony's 2011 summer success The Smurfs and for spring's Men in Black 3. The Smurfs property finds several Grab Ems figure packs and assortments, as well as a range of plush and adventure gift packs. The Men in Black 3 film releases May 25, and in preparation, Jakks has a figure and talking plush range in place on the Toy Fair floor.
Subscribe and receive the latest news from the industry Article
Join 62,000+ members. Yes, it's completely free.
You May Also Like
---