Today 'Paw Patrol' Tomorrow the World
Today 'Paw Patrol' Tomorrow the World
Viacom/Nickelodeon Consumer Products has no shortage of content. To keep its fanbase growing and growing, VNCP is striking licensing deals all over the world.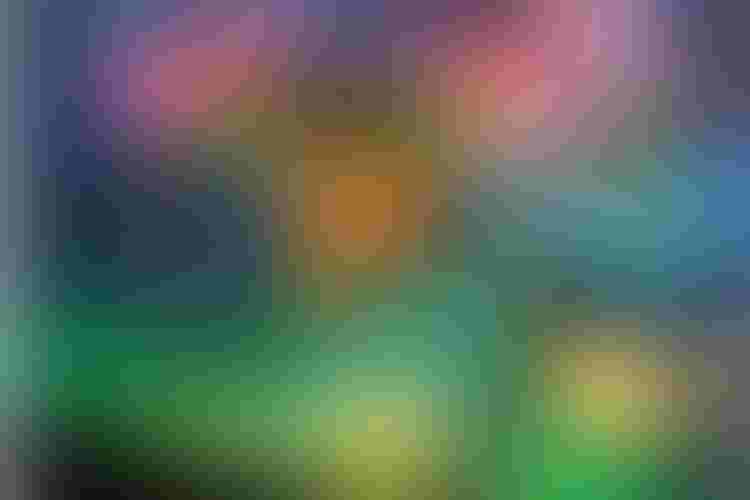 When the Viacom/Nickelodeon Consumer Products division was formed back in 2010, there was a focus on maximizing the position of its vast portfolio of brands and franchise properties. More recently, all of Viacom brands were brought under one umbrella, with programming ranging from reality shows such as MTV Networks' "Jersey Shore" to children's programming such as Nickelodeon's "Paw Patrol," to classic shows like Comedy Central's "South Park," films including Paramount's Grease and relaunches of Nickelodeon's "Teenage Mutant Ninja Turtles," all making their way into key markets with customized consumer product offerings for global expansion.
"We know having a diverse portfolio of intellectual property is important to fuel our growth, and the addition of MTV, Paramount and Comedy Central brands gives us the runway to develop fashion and lifestyle programs for adults alongside our existing strength in kids," says Mark Kingston, senior vice president, international, Viacom/Nickelodeon Consumer Products.
The VNCP global campaigns this year include a worldwide roll out of toys from "The Rise of the Ninja Turtles"; a retail and consumer products line to commemorate the 40th anniversary of Grease; TV star and influencer JoJo Siwa's debut tour of Australia this past summer, where she showcased her product line that includes fashion, outerwear, sleepwear, accessories, stationery, bikes, arts and crafts, toys and bags; and the premiere of "Nella the Princess Knight" toys, plush and role play in the U.K., just to name a few.
There is an advantage to having such a wide array of content, according to Kingston.
"One of our key strategies is called 'Every age, every aisle, everywhere around the world,' which is our vision to offer the best product across categories and across demos," he says. "Having all of our brands under one roof allows us to deliver on this goal and also gives us one unified voice at retail."
The team at VNCP has revived classic animated properties like "Teenage Mutant Ninja Turtles" by updating the franchise for a younger demographic with the premiere of "Rise of the Teenage Mutant Ninja Turtles" this September in the U.S. (and, eventually, global) with a robust consumer product line including various action figures, play sets, toy vehicles and role play. The new series also has a strong digital strategy across YouTube, Nickelodeon channels, Nick.com, the Nick app and VOD platforms. Those who prefer the classic "TMNT" brand can look forward to the release of an apparel collection with J. Crew using retro "Turtles" styles.
"'Teenage Mutant Ninja Turtles' is a brand more than 30 years old that is not only successful, but one that has been reinvented and re-imagined time and time again," says Kingston. "When Nickelodeon launched our first animated 'Turtles' series in 2012, it was the most successful 'Turtles' relaunch since the original series aired in the late 1980s. 'Turtles' had been a huge success story around the world, and under Viacom's stewardship we re-established it as a major franchise with global resonance and appeal."
Nickelodeon's "Paw Patrol" currently airs around the globe. Recent initiatives include working with Spin Master and CandyRific for a line of candy dispensing products inspired by the series, a partnership with Outright Games for a branded video game and the launch of an interactive preschool app, "Nick Play Jr.," in the U.K. and Denmark, plus the "Paw Patrol Live! The Great Pirate Adventure" live tour throughout the U.K.
"'Paw Patrol' is unique in that both boys and girls love it and it has proven successful in every single category and every market in which we've launched," says Kingston. "The franchise is a global phenomenon that has captured the hearts of kids and families around the world."
While the VNCP portfolio is vast, there is no one-size-fits-all take on its licensing program. For instance, with the new addition of Paramount, VNCP must consider its gigantic catalog of TV and films to get the right program for each property.
"Our approach will initially start with fashion and lifestyle programs," says Kingston. "We have a creative team dedicated to staying on top of the latest trends, and incorporating retro themes and nostalgia will be a big opportunity for us. We also have a collaborations team that find the best and most appropriate partners–whether it is a high-end fashion brand or celebrity to create fashion collections using our properties as inspiration."
Not all of VNCP's initiatives are product-based. Recently, Nickelodeon partnered with KidsRight Foundation to launch #KidsCan, an international campaign that highlights nine Children's Peace Prize winners and nominees from around the world. Through the campaign, Nickelodeon's platforms will each air profiles on the #KidsCan figures in an effort to educate and empower young people. The monthly profiles air until December.
While 2018 was a strong year for VNCP properties, 2019 could be even bigger. "SpongeBob SquarePants" will celebrate its 20th anniversary with a new film plus more to be announced, as well as Siwa's Sweet Sixteen. VNCP is also "aggressively expanding" its films franchise for properties like "Dora the Explorer" and "Are You Afraid of the Dark?" through 2020.
While VNCP will continue seeking new licensees for Nick Jr. properties "Paw Patrol," "Shimmer and Shine," "Nella the Princess Knight" and "Sunny Day," it will also launch shows like "Butterbean's Café" and "Top Wing," as well as the planned reboot of "Blue's Clues."
VNCP is looking to expand its presence in the food, health and beauty areas. This year, "Paw Patrol" launched a line of drinkable yogurts in Canada, and there is a range of Cathedral City cheese snacking products featuring "Paw Patrol," "SpongeBob SquarePants" and "Rise of the Teenage Mutant Ninja Turtles" in the U.K.
"We have a great portfolio of properties that lend itself well to this category, so watch this space," says Kingston. With anticipation of upcoming property milestones and categories, Kingston is certain that VNCP will further grow its global presence.
"We know a diverse portfolio creates more opportunities to engage both audiences and consumers, and we are partnering with licensees and retailers to create consumer products programs for fans of all ages," says Kingston.
Subscribe and receive the latest news from the industry Article
Join 62,000+ members. Yes, it's completely free.
You May Also Like
---