Ten Mins With... Alex Sanson, Magic Light Pictures
Ten Mins With... Alex Sanson, Magic Light Pictures
Learn how Magic Light Pictures has built a licensing program around classic properties such as "The Gruffalo."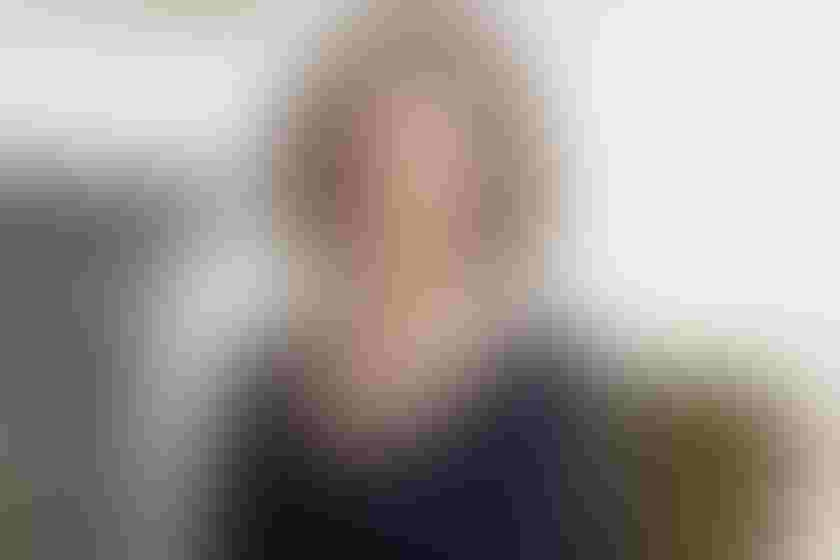 For the past 10 years, Magic Light Pictures has developed a strong portfolio of "classic British properties" aimed at standing the test of time. From series based on "The Gruffalo" and "Pip and Posy," the company has strived to build brands that are timeless and take a long-term approach to success.
To learn more about Magic Light Pictures efforts, License Global spoke with the company's marketing executive, Alex Sanson. Sanson shared with us the firm's approach to developing properties and spoke about what is on the horizon for its top brands.
License Global
: How do you identify licensing partners with the aim of enhancing your brand?
Sanson: Since its launch in 2009, our strategy has been to build a "modern classic" brand that would withstand the test of time and earn the position of a modern British classic property. Our emphasis has therefore been on developing products that not only delight our audience, but also enhance the fondness that families have for our characters. We aim to identify licensees who put quality of design and manufacture at the heart of their business, and share our values of imaginative play and exploration. A long-term approach is also essential as we continue to establish ourselves as an evergreen brand. We are proud to have worked with many of our licensees for more than 10 years and aim to continue building enduring relationships with our partners into the next decade and beyond.
What platform do tradeshows play in that wider outreach strategy?
The primary benefits are twofold: firstly, visibility for Magic Light as a brand owner and production company, establishing Magic Light as the creators of the animated adaptations based on books by Julia Donaldson and Axel Scheffler. And secondly, showcasing all of our brands together, being able to leverage the more well-known characters, such as "Gruffalo," to showcase our new brands like "Pip & Posy."
How does your approach create licensing initiatives with a difference?
By staying true to our core brand values we ensure that we are always adding value and staying relevant to our core fanbase. Every decision we make is in the long-term interest of the brand, with a focus on longevity over short-term reward. There have been tricky decisions that have been made over the years… sometimes we have decided to turn down potentially commercial partnerships that didn't always feel that they were in the long-term interests of the brand.
What are some of your key breakthroughs in terms of consumer product collaborations?
Our first significant consumer product collab was with Yorkshire Tea, as part of their Yorkshire Tree project, supporting their pledge to plant one million trees. "The Gruffalo" featured on packaging designed exclusively by Axel Scheffler, and featured an original Julia Donaldson verse, as well as on a limited-edition collectible tea caddy.
More recently, we executed an FMCG promotional partnership with Arla Big Milk, a follow-on milk for toddlers. The campaign was supported by their Fueling Big Adventures messaging–"The Gruffalo" brand values aligned really strongly with this sentiment and the collab has been so successful, a second year has been agreed.
Most recently, a licensed product with Organix has launched grocer-wide. The conversation between Magic Light and Organix has been ongoing for some years, and now we finally felt like the right moment in the evolution of both brands. Our cocoa and nanilla "Gruffalo" biscuits have arrived, and the collaboration plays to the strengths of both parties.
How are you bringing your brands and properties to life with live events?
We have aimed to create a wide selection of live events for fans–with a variety of options, from "Gruffalo" trails at Forestry England sites, to immersive theme park attractions there are different ways for people to engage with our brands.
For a free day out, exploring nature and spotting signs of "The Gruffalo" in the deep, dark wood, a trip to one of our Forestry England sites is perfect. For a more high-octane, all-encompassing day out, an adventure at Chessington World of Adventures resort might be in order. The partnership with Merlin is with both "The Gruffalo" and "Room on the Broom" brands, it boasts two theme park attractions, eight themed hotel bedrooms, a branded entertainment space, gift shop and greenscreen film making experience.
We also run one-off marketing activities to provide new touchpoints for our fans. A recent example is a "The Gruffalo" pop up shop we ran in London's Covent Garden to mark 20 years of The Gruffalo. The week-long activation included costume character meet-and-greets, free cinema screenings, an arts and crafts table, as well as a visit from viral-sensation and picture book rapper, MC Grammar.
How do you see the preschool, animation and digital production licensing landscape changing in the next five years?
We are all operating in a rapidly changing audio-visual landscape where new platforms like Netflix, Apple and Disney+ are disrupting both traditional linear broadcasters and content release patterns. Digital and social media are changing viewing habits and transforming marketing approaches.
Nevertheless, I believe that content remains of paramount importance. Audiences still want great characters in compelling stories produced to the highest quality. Strong characters will continue to translate into successful licensing programs. So, the platforms may change, but it's content that will remain king.
What's coming next for Magic Light Pictures, and what can we expect for 2020?
Our animation this Christmas is based on the classic book by Julia Donaldson and Axel Scheffler, The Snail and the Whale. So many parents, teachers and children have their favorite Donaldson and Scheffler book, and this one is a long-time much-loved classic that we are finally adapting.
We're also busy developing an animated series for preschoolers based on Pip and Posy, a collection of books by Axel Scheffler. The series is all about a little mouse and rabbit who are the best of friends. Pip and Posy love playing together, but friendship isn't always straight forward, throughout the series they must learn to navigate its ups and downs.
For "The Gruffalo," we have more big brand activations and partnerships in the pipeline including more big 20th anniversary excitement before Christmas. This year we have brought on three new games partners, as part of a wider strategy to increase our play offering for the brand.
To learn more about Magic Light Pictures be sure to visit them at this year's BLE event at booth D342. You can register to attend BLE by visiting www.brandlicensing.eu.
Subscribe and receive the latest news from the industry Article
Join 62,000+ members. Yes, it's completely free.
You May Also Like
---