OAK9 Entertainment Launches 'Stomp! Stomp! Rhinos!'
OAK9 Entertainment Launches 'Stomp! Stomp! Rhinos!'
New animated series is helping parents and young children manage emotions.
"Stomp! Stomp! Rhinos!" characters from OAK9 Entertainment.
OAK9 Entertainment
For Lithuanian animation company OAK9 Entertainment, there is a clear purpose behind its new animation. How can young children learn to manage their emotions and how can parents use different techniques and tips to support them?
The Covid-19 pandemic caused major disruption to people's lives, and the impact on children's mental health is still being felt. The various lockdowns worldwide meant children were at home a lot and missed out on socializing and attending daycare. Children were more likely to suffer feelings of anger and frustration, which they may still struggle with today.
Amid this situation, OAK9 Entertainment wanted to make a difference and began asking: What can we do to help?
After several months of investigation and development – which involved speaking to parents, clinical psychologists and cognitive behavior psychotherapists – "Stomp! Stomp! Rhinos!" was created by clinical psychologist Rugile Kazlauskienė, along with art therapist Vytautas Tautkevičius and producer Mindaugas Jokubaitis.
"Stomp! Stomp! Rhinos!" season one's central topic is anger. It was chosen because research and professional experience shows that it's one of the most challenging emotions in preschoolers and their parents. Season one runs across 13 seven-minute episodes and helps children and their families learn how to normalize and relieve "big" emotions by showcasing tips that can be incorporated into everyday family life.
Little Rhinos show 13 emotional regulation techniques across season one of "Stomp! Stomp! Rhinos!."
"Parents will have at least one [technique] that they will find suitable for their child. The ultimate aim is not to teach that anger is wrong. Instead, we are trying to let children accept their anger and learn how to deal with it in fun and engaging ways," says Mindaugas Jokubaitis, co-producer and executive, OAK9 Entertainment.
The series focuses on the Rhino family – a mother and father and their three children Noah, 7, and 4-year-old twins Ela and Ron, along with their pet tortoise Bobo. The family live in a cozy, two-story home and the children love to play in the slightly overgrown garden and make the blueberry muffins they love eating.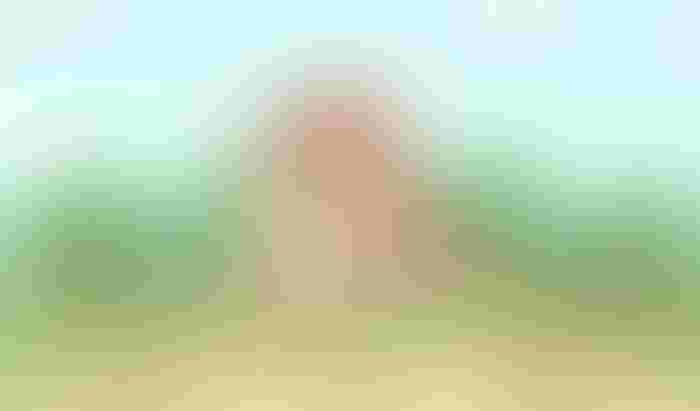 "Stomp! Stomp! Rhinos!" Rhino family home.
All rhinos share one particular trait – they are quick to get angry. (This fact is true of real rhinos as well, which is why OAK9 chose these animals as characters.) When something frustrating happens, they tend to impulsively feel anger. This can involve stomping their feet, clenching their hooves, growling and turning red.
It's normal for young children to feel angry and frustrated when things don't go their way, but how can we help them manage their emotions?
This is what the series will focus on. In the first episode, for example, the family are making blueberry muffins when Ela opens the lid of the blueberry box to find there are none left. She clenches her hooves, her face turns red, she stomps her feet and steam shoots from her nostrils. She is angry that she can't make blueberry muffins.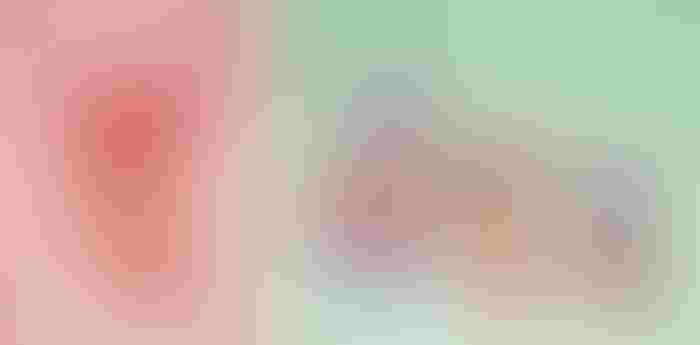 Slow breathing while blowing soap bubbles helps Ela calm down her anger.
What do the family do? First Noah rushes in to give her a hug and show that he is supportive during this emotional moment.
Then Noah teaches Ela (and the audience) that she can relieve her anger outburst. In episode one he teaches a slow breathing technique. In order to make it more appealing for kids, he uses soap bubbles as a prop.
Ela smiles and her face changes from red back to gray. She is ready to return to the challenge and solve the problem because now she has a calm mind.
Other techniques used in the series include mindful returning to the here and now, sensory techniques, physical exertion techniques, drawing your emotions and much more. Psychologist worked really hard to include various types of evidence-based emotion regulation techniques and to show them in the way that's attractive to children.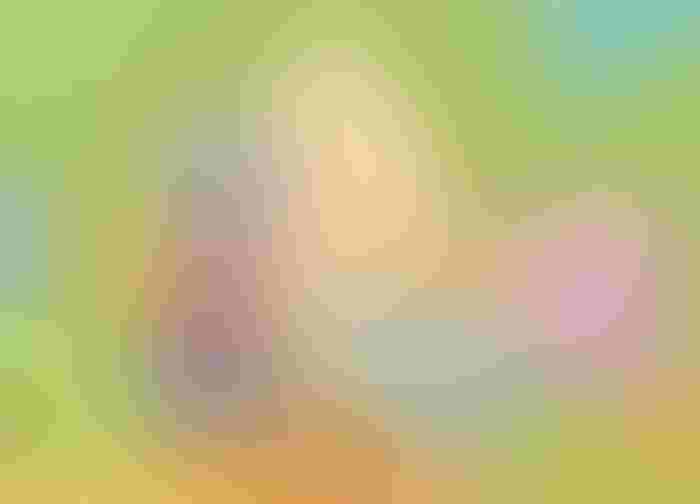 Noah in a cozy play tent, squeezing clay to feel calmer.
"We believe we have created a program that is both entertaining and educational. We are teaching to recognize and name variety of emotions, like jealousy, disappointment and loneliness. Furthermore, we are teaching [children how] to regulate it. According to research, emotional recognition and emotional regulation are two essential parts of building emotional intelligence in small children," says Kazlauskienė.
"Also, we really wanted that 'Stomp! Stomp! Rhinos!' would inspire the audience for fun activities that they could do at home. That's why in every episode rhinos do some original and educational activity or game," adds Tautkevičius.
OAK9 is an intellectual property development company that produces and animates at the same time, while collaborating with other people and companies to get the best ideas. The company was founded in 2011, originally focusing on outsourcing in games and animation before recently moving into original IP. 
"Stomp! Stomp! Rhinos!," which has been shot in 2D with a 3D special in the making, is OAK9's biggest creative project to date.
The company is currently looking for broadcasters or streamers to air the show. The aim is to sell "Stomp! Stomp! Rhinos!" to broadcasters for licensing worldwide in merchandising categories such as educational toys that teach about emotions.
OAK9 will look to extend "Stomp! Stomp! Rhinos!" to at least three to five seasons, and to develop the characters and their stories.
"This is an exciting time for both OAK9 Entertainment and Lithuania's film scene," says Jokubaitis. "Ideally it will be watched by a worldwide audience and parents can see the benefit for them from an educational perspective. Parents we've spoken to say anger management is an important issue and there is no series currently addressing it effectively. We hope to change that and ultimately make children's and parents' lives happier.
"Lithuania is a bit of a hidden gem, and most artists are self-taught. It is my goal to continue to give back and help fellow Lithuanians enter the animation industry," adds Jokubaitis.
Full episodes of season one of "Stomp! Stomp! Rhinos!" will be available during MIPJr screenings and at additional fall markets. The first season will launch in 2024; while production also begins on season two. Visit OAK9 Entertainment's website to find out more. 
Subscribe and receive the latest news from the industry Article
Join 62,000+ members. Yes, it's completely free.
You May Also Like
---