'Sailor Moon': An Anime Luminary Lights Up the West
'Sailor Moon': An Anime Luminary Lights Up the West
Toei Animation's "Sailor Moon" franchise celebrates 25 electric years in the U.S.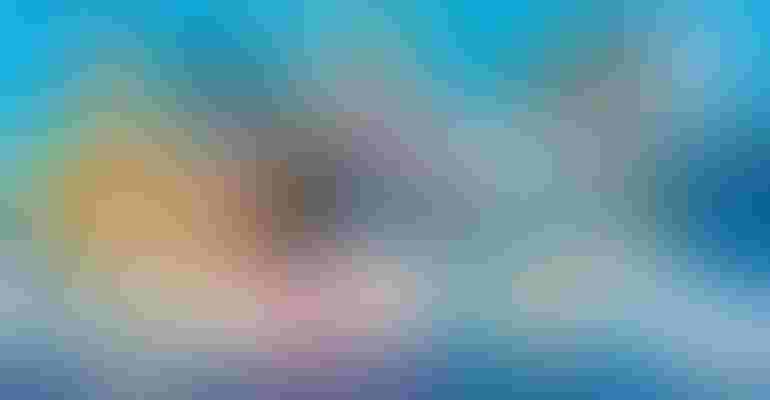 This article originally appeared in the Feb. 2020 issue of License Global Magazine. You can read more great content from the issue 
here
.
Toei animation's insurmountable hit anime property "Sailor Moon" has cemented its position in the coveted ranks of anime royalty, consistently captivating fans of the genre across the world. The franchise is celebrating its 25th anniversary in the United States this year with an impressive array of licensing partnerships covering various product categories that feed the property's hungry fandom on all corners of the Earth.
A worldwide favorite among anime fans, "Pretty Guardian Sailor Moon" follows the story of a middle school girl named Usagi Tsukino who transforms into an awe-inspiring heroine named Sailor Moon. Usagi finds her supernatural strength and transforms into the title character after she is gifted with a transformation brooch from a cat named Luna. Sailor Moon is tasked with the enormous responsibility of saving Earth and the entire solar system and having to locate and protect the legendary silver crystal. Armed with a team of Sailor Guardians – Ami, Rei, Makato and Minako, who transform into Sailor Mercury, Sailor Mars, Sailor Jupiter and Sailor Venus, respectively – Sailor Moon heroically fights against the evil forces of The Dark Kingdom.
"Pretty Guardian Sailor Moon" began as a Japanese manga that has reportedly sold more than 35 million copies worldwide. Naoko Takeuchi was the original author of the manga series, which was first published in Japan's Nakayosi monthly manga magazine in 1991. Toei Animation adapted the manga into a popular anime series, three animated feature films, two short films and a television special. "Sailor Moon" is special. The series has a huge fandom spanning boys, girls and adults – but it made history as one of the first major anime series targeted at girls featuring a fierce female heroine.
"Girl-based intellectual properties had always been a challenge in animation," says Lisa Yamatoya, director, marketing and licensing, North America, Toei Animation. "There was a girl-centric comedy property introduced in 1991, prior to the 'Sailor Moon' debut, which was published in Kodansha monthly magazine. Thereafter, 'Sailor Moon' debuted in the same magazine and also on television on Saturdays at 7 p.m. to take over that girls' comedy IP. We believe 'Sailor Moon' is the first girl-power IP that introduced animation targeted toward girls."
The heroism and compelling storyline of "Sailor Moon" was so universal that it immediately became a favorite among the boys and adult demographics as well. Outside of Japan, France and Spain were the first international markets that aired the series. In the U.S., the series hit broadcast airwaves in 1995 in syndication and was picked up by Cartoon Network in 1998,
covering the first 65 episodes. Naturally, as the television content ascended into immense popularity, licensing deals began to pour in.
"We believe 'Sailor Moon' is one of the most legendary girl-power Japanese anime properties that brought many U.S. fans into the world of Japanese anime," says Jennifer Yang, senior manager, licensing, Toei Animation. "We also handled great titles that mainly targeted male audiences, such as the 'Dragon Ball' series, 'Digimon' series and 'One Piece,' which also were a hit with many Japanese anime fans in the U.S.
"However, 'Sailor Moon' is mainly targeted toward and successful among girls, and it is rare for a property to have more female fans than male fans in our genre," adds Yang. "The 'Sailor Moon' story covers themes of friendship and love, and it also shows that an ordinary girl can become a very special one. Sailor Moon is just like any other girl, and we believe that is why it's everlasting and loved by many people to this day." "Sailor Moon" currently has more than 30 licensing partners in the U.S. and in the Australia/New Zealand region. Major partners include
Viz Media, Hybrid, Great Eastern, Bioworld, Bandai, Just Funky, Funko, Monogram, USAopoly, Primitive Skate, among many others.
"'Sailor Moon' products have been very successful," says Yang. "Funko released our first stylized products in the U.S., and we are very happy to see such innovative and cute designs from Funko. The 'Sailor Moon' Monopoly game by USAopoly was another new type of product, and we received a lot of positive feedback from fans."
In the U.S., the first wave of fashion collections were released in partnership with Hot Topic and BoxLunch, according to Yang.
"We saw many girls wearing the dresses from those lines, and we even saw two girls wearing them in travel television shows, which aired in Japan," says Yang. "Sailor Moon" products span all types of categories. Toei Animation is actively expanding the "Sailor Moon" licensing roster even further into other non-traditional verticals. "We do work with many kinds of soft and hard goods, and they're doing well," says Yang. "We are planning a couple of fun collaborations, and we hope this opportunity will open up new categories for 'Sailor Moon.' We are always seeking to enter new categories, which include makeup, gifts, jewelry and more!"
Toei Animation's Los Angeles, Calif. office oversees the U.S., Canada, Latin America, Australia, New Zealand and South Africa.
"We've been successful in the U.S. and Canada, and now Australia is starting to pick up," says Yamatoya. "We haven't focused on Latin America yet, so we'd like to start focusing more on this territory in 2020. To start, we need to seek retail support, which could include collaborations and/or exclusive items. 'Sailor Moon' is followed by pop culture fans, and we have to make sure to place the products in the right place at the right time."
Out-of-this-World Partnerships
Toei Animation mindfully selects partners for "Sailor Moon" that will be able to fully represent the property and translate its unique story across product offerings. Authenticity is king – which means partners who are "Sailor Moon" fans and deeply understand the story are an ideal fit. "We first see the licensee's current licenses and products," says Yang. "'Sailor Moon' has its own unique world that we have to make sure the licensee can tell the story of through the products. We would like to work with a company that has fans who can be a part of the product development, or who are willing to understand the brand."
VIZ Media: Translating Success
VIZ Media, which holds the license for the series' release in English in North America, is one such partner that has been integral to the success of "Sailor Moon" and its licensing program.
"Without VIZ Media's home video/video-on-demand partnership, which includes the 'Sailor Moon' English dub, we don't think we would have had as much success with 'Sailor Moon's' merchandising efforts," says Yang.
"Toei Animation has been an incredible partner to work with," says Brian Ige, senior vice president, animation, VIZ Media. "They've been extremely supportive, accommodating and have helped navigate us to bring such a legendary IP to market. As you can imagine, 'Sailor Moon' is such a beloved brand by so many people around the world that we wanted to do it justice. It would've been very difficult without Toei Animation helping us figure out a path to work through."
Toei Animation's partnership with VIZ Media was born in 2014 with the goal of reintroducing "Sailor Moon" to North America.
"VIZ handles the English localization working with Toei Animation on casting, scripts and terminology," says Ige. "For home video, VIZ, in collaboration with Toei Animation, comes up with different product ideas and strategies based on opportunities in the market as well as taking into consideration what the fans want to see."
In addition to handling home video for the "Sailor Moon" and "Pretty Guardian Sailor Moon Crystal" television series and movies, VIZ Media also oversaw theatrical for the property as well as broadcasting and video-on-demand.
 "One of our most memorable moments would be our red-carpet theatrical event at the historic Ace Hotel in Downtown Los Angeles for the release of 'Sailor Moon R: The Movie' back in 2016," says Ige.
According to Ige, "Sailor Moon's" worldwide appeal all boils down to the title character.
"Sailor Moon connects well with fans globally mostly because of her relatability, and she is one of the first positive female role models in animation."
Bioworld: Stellar Threads
Lifestyle collection expert Bio-world has been delivering knockout "Pretty Guardian Sailor Moon Crystal" merchandise across athleisure, sleepwear, underwear and more since 2017.
"Our Bioworld anime team of experts identified 'Sailor Moon' as a big opportunity for the North America Market," says Beth Taylor, director, licensing, Bioworld. "We were fortunate and honored to receive the official rights grant with the 'Sailor Moon Crystal' brand in August of 2017.
"'Sailor Moon' is iconic and resonates with anime fans of all levels – from a casual fan to hardcore fan," says Taylor. "For several anime fans, 'Sailor Moon' was their first anime that inspired their enthusiasm for Japanese pop culture."
Bioworld's ironclad relationship with Toei Animation involves heavy collaboration on all aspects of product development.
"Toei Animation is great to work with," says Taylor. "They understand the trends in the North America market and partner with their overseas office to ensure the merchandise assortments cater to the fans in this part of the world. They are 150 percent committed to bringing fans consistent content releases and beautiful product collections."
Bioworld and Toei Animation are meticulous at capturing what gear "Sailor Moon Crystal" fans want. The partnership entails daily communication, bi-weekly phone calls as well as in-person meetings.
"At the end of the day, the Toei Animation L.A. office knows what is required to get the North American fans the product and content in a timely manner," adds Taylor. "We feel great about the athleisure product lines we shipped in 2019 and are shipping in 2020. The coordinating sets are wanted by all Bio-world 'Sailor Moon' fans in our office."
According to Taylor, new merchandise announcements will be revealed throughout the year in honor of the 25th anniversary celebrations.
Just Funky: Eclipsing Expectations
Just Funky's prolific "Sailor Moon" program with Toei Animation kicked off in 2015 and has since expanded to include both "Sailor Moon" and
"Sailor Moon Crystal." Like-minded collaborators, the duo has a seamless process for delivering branded products across many product categories.
"The 'Sailor Moon' team shares Just Funky's rigorous attention to detail and commitment to excellence," says Kristin Raap, licensing coordinator, Just Funky. "It's a pleasure to work with people as creative and exacting as yourself to create the best product for devoted fans. This requires a lot of communication, collaboration and discussion to merge modern Just Funky techniques with timeless 'Sailor Moon' assets."
"'Sailor Moon' is a brand people really identify with," says Kris Starlein, art director, Just Funky. "Our collaborations with their team have been incredibly successful because they allow our design team to be transformative and create an aesthetic and style that works well to complement the license. The team at 'Sailor Moon' has proved invaluable in helping us achieve beautiful, cohesive collections that can connect with their enormous fan base. Being able to bring those kinds of unique products into a home or office means a lot to these fans."
Just Funky develops a host of products for "Sailor Moon" including kitchen goods, beverageware, home décor and impulse.
"Thanks to the legacy of 'Sailor Moon,' we've seen a large number of successes at retail, including an in-world Transformation Wand bottle opener, a relief mug of the Sailor Guardians, a molded mug with a Transformation Wand handle and some amazing bakeware items including measuring cups and spoons," says Raap.
Just Funky staff members are dedicated fans of "Sailor Moon" with a deep appreciation for the anime's inspiring themes.
"'Sailor Moon' is an evergreen brand with an inclusive and progressive cast that resonates with generations of audiences," says Raap. "It teaches young women self-respect, self-love and friendship by following the stories of strong young women that rely on themselves and each other to save the world."
In honor of the milestone 25th anniversary of the property, Just Funky plans to extend its "Sailor Moon" program even further.
"Just Funky has plans to expand reach of our 'Sailor Moon' product into other territories and continue to focus on unique and in-world items which speak to the strength of the brand," says Raap. "We are most excited to tap into these new product offerings and extend to a wider audience in 2020."
Primitive Skate: Heroes at the Half-Pipe
Stretching the heroism of "Sailor Moon" into the edgy, rule-defying skate culture proved to be licensing gold for Toei Animation and pivotal partner Primitive Skate.
"Our partnership with Toei Animation began in early 2018 with our 'Dragon Ball Z' x Primitive collection," says Greg Cassius, manager, all product and merchandising, Primitive Skate. "So, we always knew that we wanted to explore more of the characters in their catalog. As our partnership grew, I had an idea to take on 'Sailor Moon,' but only starting with Tuxedo Mask. Personally, 'Sailor Moon' is my all-time favorite anime and an important show for me growing up; 'Sailor Moon' was the first of its kind in that era."
Tuxedo Mask, a main character in the series, turned out to be the ideal subject of "Sailor Moon" skate merchandise.
"Originally, the idea of a Tuxedo Mask collection was brought with a little confusion and disinterest," says Cassius. "Understandably so, since no other brand has ever based a collection solely around him. Tuxedo Mask is a dashing and valiant protector of earth and has so many wonderful moments in the series and beautiful animation to explore on product."
Primitive Skate credits Toei Animation for their remarkable collaborative success.
"We've always had a wonderful relationship with Toei Animation from the beginning," says Cassius. "If not for the vision and liaison of Lisa Yamatoya, a lot of my ideas would have never seen the light of day. She is a superhero in her own right.
"For one, skate culture has a long history with anime on boards," adds Cassius. "As a brand, we wanted to take on the best characters that we felt represented the strength and integrity of our brand, so Tuxedo Mask was perfect!"
According to Cassius, the most successful product born from the collaboration was the Tuxedo Mask Rodriguez skateboard, a product he designed.
"I'm honored and was very surprised at how well it was received," says Cassius. "To date, it's still one of the most-liked posts on our Primitive Skate Instagram. People that don't normally buy skateboards purchased the deck. Also, Paul Rodriguez personally signed one for me, so it's very special."
As super-fans of the series, Primitive Skate looks forward to future collaborations with Toei Animation.
"'Sailor Moon' as a property is iconic, and I think it resonates with everyone's ability to be strong."
Monogram: Cosmic Collectibles
Monogram International secured its deal with Toei Animation in 2017, resulting in a raft of popular product launches and branded "Sailor Moon" merchandise.
"We would describe Toei Animation, as a licensor, as very diligent and thorough when it comes to their work as licensing partners," says Michael Normann, vice president, sales and marketing, Monogram. "We appreciate their attention to detail and dedication to ensuring the products are the best they can be to protect the prestige of their brand and the success of their licensees, like us!"
Monogram covers the impulse and collectible items category for "Sailor Moon."
"The most memorable item so far was our 2018 San Diego Comic Con 'Sailor Moon' exclusive: an enamel pin set, which sold out well before the show ended and created the most social media buzz we had ever seen," says Normann. "To date, we've released two more blind bag series introducing Chibi-Usa, Sailor Uranus and Sailor Neptune to the collection for fans, and we are currently in the works on a special 'Sailor Moon R' collection commemorating the 25th anniversary in 2020."
Normann credits both the Los Angeles-based and Japan-based teams for their immeasurable guidance in creating the "Sailor Moon" product ranges.
"Today, Toei Animation/'Sailor Moon' has proven to be one of our top licenses," says Normann. "'Sailor Moon' has helped our company grow by helping us reach more consumers we wouldn't have before. 'Sailor Moon' remains one of the most recognized characters internationally because of its strong messages of empowerment to girls and boys of different walks of life, the unique range of characters for children and adults to identify with and fabulous outfits, compacts, moon stick and other items that are fantastic for merchandising and wonderful for licensed business!"
Great Eastern: Light-Years Ahead
Great Eastern Entertainment's relationship with "Sailor Moon" dates back to the late '90s and has seen the release of countless successful branded products spanning several categories.
"Toei Animation as a licensing partner can only be described as one of the most ideal partners a licensing company could ask for," says Kent Hsu, president, Great Eastern. "Their understanding of 'Sailor Moon's' legacy, the (ever-changing) demographic, their ability to discern and discuss with licensees about potential products, how to improve them and their great marketing program overall makes them one of my most memorable, cherished partners since Great Eastern Entertainment began."
Toei Animation is hands-on throughout the entire collaborative process, ensuring that product-creation is effective and successful. "Toei Animation's spot-on understanding of what's trending in the market helps to not only properly direct us as a licensee on developing products that fit the brand but also what fits the fashion trends," says Hsu. "All our products originate with internal brainstorms and conceptualized designs based off data detailing market trends and tastes, and afterward, we work with Toei Animation who offer us their valuable input on our
products. Information like where to market this item, who to market it to, when, what characters from the series to include, has been monumental to the success we've had over the years with Toei Animation."
Great Eastern's most notable "Sailor Moon" licensed products include plush, fashion bags and keychains. The company also develops apparel, lanyards, pins, buttons, blankets, drinkware, figures and stationery.
"It still surprises me a bit to this day how our 'Sailor Moon' plush we developed so many years ago are still popping up at retailers from time to time," says Hsu.
"Toei Animation's dedication and successful management, I believe, has been instrumental to maintaining the success of the 'Sailor Moon' brand," adds Hsu.
Seeing 20/20 in 2020
With 25 storied years in the U.S. and a gargantuan fan base, the meteoric rise of "Sailor Moon" is undeniable and unstoppable. Toei Animation is celebrating the franchise across the globe including events in Shanghai, China and more planned later this year.
The momentum will continue on throughout the year, delighting fans with the release of a new film series, "Pretty Guardian Sailor Moon Eternal." The film will debut on Sept. 11 in Japan, and the highly anticipated U.S. announcement will come in the near future.
Toei Animation will also fete the milestone anniversary with dedicated spaces and brand-new statues erected at Anime Expo, New York Comic-Con and Anime NYC.
Stay tuned for a plethora of exciting anniversary announcements, product launches and fan-centric celebrations in 2020.
Subscribe and receive the latest news from the industry Article
Join 62,000+ members. Yes, it's completely free.
You May Also Like
---