Rainbow Celebrates 20 Years
Rainbow Celebrates 20 Years
The dream of one young man, his passion for comics and creativity has evolved into one of the world's largest licensors and animation studios.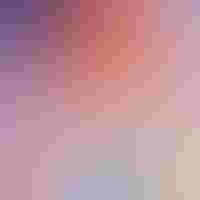 The dream of one young man, his passion for comics and creativity has evolved into one of the world's largest licensors and animation studios.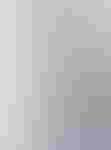 Iginio Straffi, founder and chief executive officer, Rainbow Group
From the inspirational setting and beautiful hills of a small Italian town on the Adriatic coast, Iginio Straffi turned his dream into a thriving multi-billion dollar animation and licensing business that now has a presence in 150 countries.
"I had a passion for comics and a belief in the extraordinary and wonderful things they could express," recalls Straffi, founder and chief executive officer, the Rainbow Group, which is based in Loreto, Italy. "I understood immediately that it was something with great potential, and that kept me going. Through all the hard times and the periods when I had little support, I continued to believe in my dreams."
Founded in 1995, Straffi began with the kids' comedy series, "Tommy & Oscar," which garnered him a reputation for quality production. But it was his fairytale girls' property–the now evergreen "Winx Club"–that would ultimately define his company and his legacy.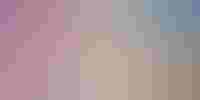 "The Winx fairies are unique characters, but they are also a team–friends who look after each other," Straffi explains. "In fact, the Winx fairies are only able to defeat an evil opponent if they join their powers together and take that opponent on as a team. That's their real magical power, and one that young girls identify with: selfless, strong friendship. It links back to primal concepts like the family and the perennial conflict between good and evil, but always with the joy and fun a team of true friends can rely on."
From a small company led by the creativity of Straffi and a small team, Rainbow has grown significantly from its modest beginnings into group of nine separate companies in a modern headquarters, complete with a studio, that has remained in the hills and countryside of its founder's origins. Rainbow now boasts a major position as a diverse content provider with a portfolio that includes animated TV series and theatrical movies, a publishing company, brand licensing, theme parks and live events.
According to the License! Global Top 150 Global Licensors report, Rainbow ranked No. 12, reporting $4.3 billion in retail sales of licensed merchandise worldwide in 2014.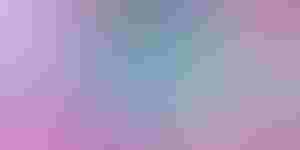 "It's hard to believe that everything began in a small Italian region," says Straffi about his global company. "We don't forget that, but we are always looking ahead, always assessing opportunities for international expansion and always trying to meet market needs."
"Winx Club," which is now in its seventh season, has been the driving force of Rainbow's growth since it was launched in 2004 and the first licensed products hit retail shelves.
"'The Winx Club' brand has evolved with time, trends and audience," explains Straffi. "We always ensure that we focus on up-to-date themes and the interests–and concerns–of both children and families. The theme of marine pollution in the fifth season and in the movie The Mystery of the Abyss is an example, as is the protection of animals (as viewers will see in season seven). This way we can ensure that 'Winx Club' remains a classic and also something that after more than 10 years is fresh and relevant."
Other properties in the Rainbow portfolio include "Tommy & Oscar," "Monster Allergy," "PopPixie," "Huntik: Secrets and Seekers" and "Mia and Me." Rainbow's new initiatives that will help drive future growth include the following:
Royal Academy" (working title)–This new comedy series, which is targeted to kids ages 6 to 10, focuses on best-loved fairytales, but with a different approach. Rainbow recently signed a book deal for "Royal Academy" with Italian publisher Fabri Editori to develop a full range of storybooks and activity and novelty formats.

My American Friend"–This new live action series, targeted to girls 8 to 12, tells the story of Jessie, an ordinary American girl with a dream of becoming the world's greatest fashion designer who attends school in Milan.

Winx Club" movie–Plans are being developed to take the popular girls' property to the big screen with a live action film.

International expansion–According to Straffi, China is the key market for growth. Last year, Rainbow signed a major agreement with CCTV, China's main broadcaster, to air Rainbow's shows, as well as develop a "Winx" family theme park.

Netflix partnership–Last September, Straffi signed an agreement with Netflix to develop a new, original kids TV series that is a spinoff of "Winx Club." It is scheduled to debut in spring 2016 and is titled "Winx Club WOW: World of Winx."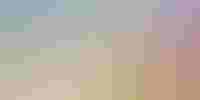 Straffi says that another key part of Rainbow's growth and success is its global retail strategy.
"We have developed an extensive trade marketing plan to support licensed products and increase the visibility of brands at retail," explains Straffi. "Initiatives range from dedicated areas with product display to interactive and entertainment activities, all designed to benefit retailers. For each retail partner, Rainbow studies the most appropriate and successful formula for distribution and promotion."
For example, Straffi points out that in Russia, Detski Mir has supported "Winx Club" awareness through more than 20 "fashion corners" in its stores, which feature entertainment activities and an interactive app connected to "Winx" products. In Turkey, Adore fashion dolls have benefitted from strong visibility through point-of-sale materials and "Winx" DNA elements.
Another key retail partnership is with Amazon in Italy, which promotes "Mia and Me" and "Winx Club." Straffi says this relationship is "the starting point of a strategic, long-term partnership designed to boost online sales, which will help to increase business and the brand awareness of our properties."
In addition, movies, theme parks and live events continue to be extremely important to the continued growth of the company.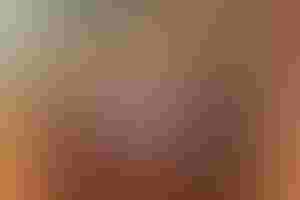 Straffi says that he remains "extremely committed to cinema," recently establishing a studio based in Rome solely dedicated to theatrical productions, with the capability to serve all aspects of film production. The studio will also house Rainbow Academy, a school dedicated to cinematographic and theatrical animation education.
Rainbow MagicLand, located near Rome, features 36 different attractions and various themed areas that are inspired by Rainbow's characters from its series including "Winx," "Huntik" and "Monster Allergy." Straffi says plans are underway to develop a similar theme park in China.
With regard to the events initiatives, Rainbow recently announced the first worldwide fan reunion of "Winx Club." The four-day event will be held in the town of Jesolo, near Venice, from Sept. 3-6.
Straffi believes the lessons he has learned and the partnerships he has formed over the years will help him continue to expand and drive growth for Rainbow in the future.
"Rainbow has faced challenges from the outset, but we always had the strength and determination to keep going and achieve more and better things," says Straffi. "I started with a small group of people who had faith in what we were doing and the dream we wanted to make a reality. I am very proud of these people and what we have done together.
"There are more territories to amaze, more ideas to make real, and more wonders to conjure up for our fans," Straffi believes. "We want to be seen as we see ourselves–as a content powerhouse, always growing, always more international, but always aware of where we came from and how much we have achieved."
As he celebrates Rainbow's 20th anniversary, Straffi continues to follow his dreams from the beautiful Italian countryside near the Adriatic to numerous other markets around the world.
Subscribe and receive the latest news from the industry Article
Join 62,000+ members. Yes, it's completely free.
You May Also Like
---