OAK9 Furthers its Efforts to Teach Children Psychoeducation
OAK9 Furthers its Efforts to Teach Children Psychoeducation
"Stomp! Stomp! Rhinos!" is more than just a television show. It helps give young kids the instruments they need to navigate life in a healthier way.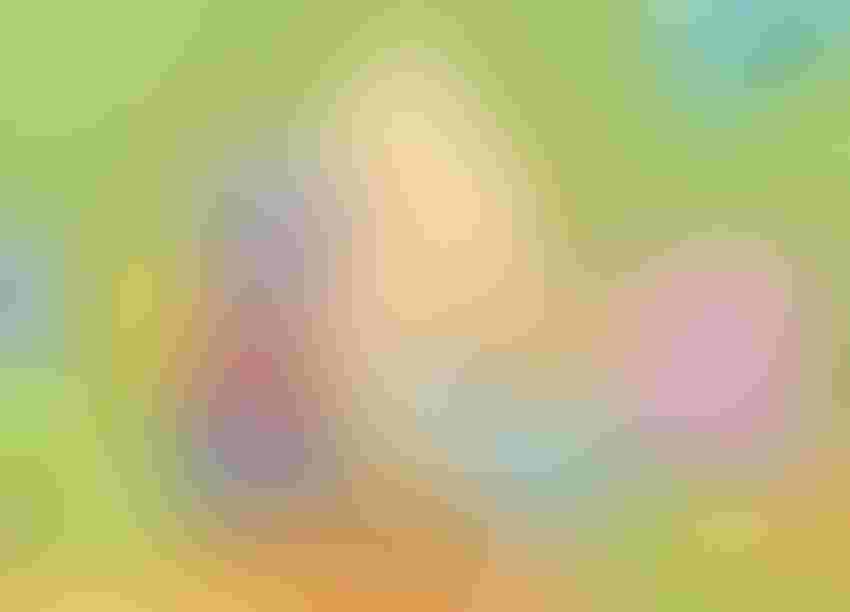 Characters of "Stomp! Stomp! Rhinos!"
OAK9 Entertainment
As technology becomes more engrained into day-to-day lives, it seems more children have trouble communicating and understanding others and their own feelings. In fact, children's social skills are declining as they have less and less face-to-face interactions, according to a UCLA psychology study, and COVID-19 did not make this any better. However, OAK9 Entertainment — a leading producer and production studio in Lithuania — is making efforts to change the direction of this course through its new kids' animation show, "Stomp! Stomp! Rhinos!" This show is unlike any other kids' television series because it focuses on topics specifically related to behavioral regulation and teaches young ones behavior methodologies that are proven to be beneficial for their emotional and personal development. And, as the show expands its partnerships and licensees, the show is set to grow a global audience and give more kids access to psychoeducation.
What is Stomp! Stomp! Rhinos!?
The idea of "Stomp! Stomp! Rhinos!" came from clinical psychologist Rugile Kazlauskienė, art therapist Vytautas Tautkevičius and OAK9 producer Mindaugas Jokubaitis. They identified there was not a kids' show that had been developed around psychoeducation, and there has been a need for children to have more self-awareness of what they are feeling, especially after the pandemic. So, the three of them decided to fulfill this demand in the market, and thus, the show was born!
As stated by GoodTherapy, "Psychoeducation is an approach to therapy that focuses on providing individuals, families or groups with education and information about mental health and strategies for managing specific emotions."
Eager to give children tools to better navigate life, the OAK9 team did not hold back when they created the first season. They jumped in with both feet by focusing on one of the most challenging emotions — anger. The intensity and overwhelming feelings that come along with this emotion easily leads to impulsivity, emotional tantrums and sometimes, even physical altercations. So, the team created 13 seven-minute episodes that teach children how to accept their anger and deal with the emotion through fun and engaging story lines.
"In these episodes, we show different angles of anger," says Mindaugas Jokubaitis, producer, OAK9 Entertainment.
"For instance, in one episode, the rhino feels lonely and that leads to anger. In another episode, the rhino feels jealous, which also leads the rhino to anger. In other words, the goal is to show different situations that can lead to angry behavior."
Why Rhinos?
Since kids' television tends to be saturated more with cats, dogs, birds and mice, the choice of rhinos as characters may seem a bit odd. But, it was actually quite strategic.
"While rhinos are often associated with a reputation for bad temper in the wild, the team recognized this as an opportunity to challenge stereotypes and transform the animal into an intelligent, humorous and fast-learning cartoon character," says Jokubaitis.
"Plus, as far as our research indicates, there are no other rhinos currently fulfilling the role of teaching kids about psychoeducation, making our choice of characters both pioneering and purposeful."
Help Give Children the Instruments for a Healthier Life
If you are a company that is interested in being part of a project with a purpose, OAK9 is looking for collaborators to create merchandise such as toys, books, t-shirts and table games, for the show.
However, the creators do not want the merchandise to be just like any other toy that can be found on shelves. The creators are looking to produce eye-catching and engaging merchandise that serves as reminders of the valuable lessons they learn from the show. The creators of the show are also looking to expand viewership to the United Kingdom, United States, France, Italy, Spain, Canada and Lithuania to steer them away from technology and give them the necessary communication skills and coping mechanisms to maintain healthier relationships and friendships in real life and better navigate obstacles that come their way.
Subscribe and receive the latest news from the industry Article
Join 62,000+ members. Yes, it's completely free.
You May Also Like
---